BACK TO NEWS
B$Z: New Altamont Brand Group to Reveal Fall 2016 Collection at Agenda Long Beach
Altamont is rolling into 2016 with a new brand group that will be showing their first line together at Agenda Long Beach, Jan. 7-8. Like the unique individuals making up the Altamont brand, the fall 16 collection debuting at Agenda draws in inspiration from the rebellion and independence of the 1990s that resulted in some of the most progressive art, music and skateboarding of our time.


Truly cut from a different cloth, those selected for the new Altamont brand group bring backgrounds in skateboarding, art, music and design. The fresh brand group includes:

Chris Thomas, global brand manager

Noel Paris, brand marketing manager

Jack Toledo, design director

Mike Niemann, head of production

Tristan Ellis, apparel designer
With a fall 16 line drawing inspiration from the 1990s, the brand chose contributors from that decade that personified the spirit of pushing boundaries and following their own path. Of course Andrew Reynolds would be at the top of that list, followed by Sub Pop and Daniel Johnston.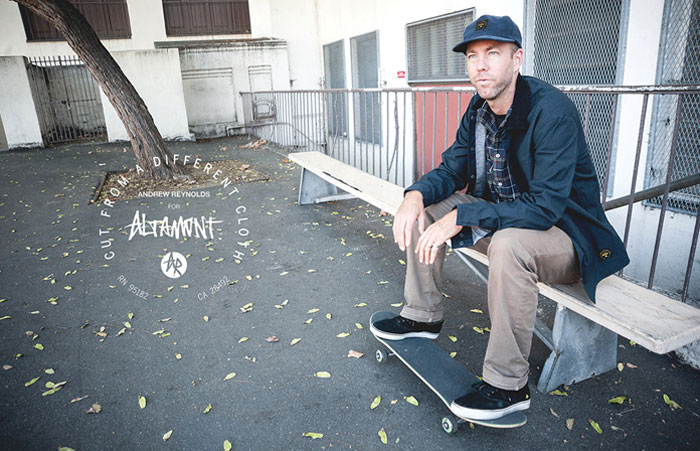 Andrew Reynolds has been a part of the Altamont brand since day one and his nickname, "The Boss," has more layers to it than just being the head to one of the most influential, skater-owned brands of all time. Andrew's personal style has, and always will be at the core of what's influencing Altamont. His constant need to progress and the indelible mark he's left on skateboarding as a whole isn't even close to being finished.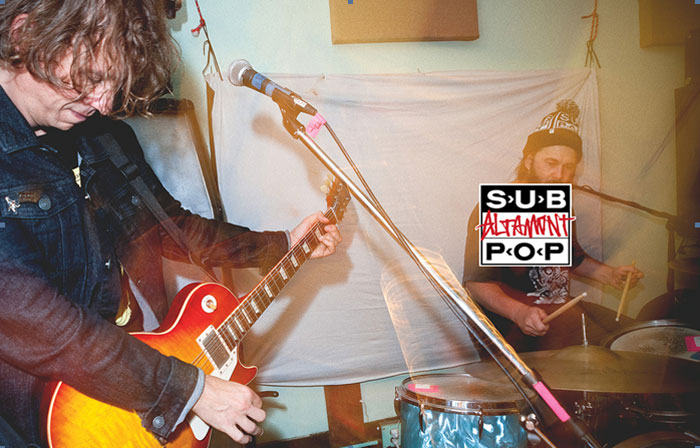 Founded in 1986, by Bruce Pavitt and Jonathan Poneman, Seattle-based record label Sub Pop soon became one of the definitive labels of the 90s underground rock 'n' roll movement. With initial releases including Nirvana's debut single "LoveBuzz," as well as singles and albums by Soundgarden, Mudhoney and Green River. As one of the best record labels in America, Sub Pop remains devoted to promoting the subterranean music they love, which to date has included records from Sebadoh, Sleater-Kinney, Dwarves, Murder City Devils and L7 amongst others.
Cult musician Daniel Johnston is as prolific as he is sincere; The singer-songwriter has spent the last 20 years tirelessly writing and recording his own brand of heartstring-tugging songs about love lost and life's unending parade of anguish and joy. The anti-folk hero who gained widespread popularity in the early 90s has been touted by musicians like Sonic Youth and Yo La Tengo, and most famously by Kurt Cobain, who often wore a Daniel Johnson t-shirt featuring a drawing by the artist himself. Johnston is also a devoted illustrator whose work has ben shown in galleries worldwide. All of his work reflects his own lifelong struggle with manic depression, and it also speaks to anyone who has experienced a poignant pain.


For the latest on Altamont, stay connected with the brand here:

Altamontapparel.com
Facebook: facebook.com/Altamont
Instagram: @Altamont
YouTube: https://www.youtube.com/user/Altamont
Twitter: @Altamont


Media Contacts:

Ashton Maxfield
949-289-6493
Ashton@masterplanpr.com
or
Michael Custodio
949-351-4443
michael@masterplanpr.com
---