BACK TO NEWS
The Bike Cooperative – Interview with Carl Michelakos and Tim Leaver
For The Bike Cooperative, the most important asset is its members. Comprised of independent bike retailers from across the nation, The Bike Co-op supports these retailers in serving its customers with a variety of services ranging from marketing to operations to business savings programs. The Bike Cooperative's primary goals are to help independent bike store owners maximize their profitability and run their businesses more efficiently.
We sat down with Tim Leaver and Carl Michelakos who lead The Bike Co-op team to talk about the solutions they offer to members, how a shop owner can join, and what to expect for the future.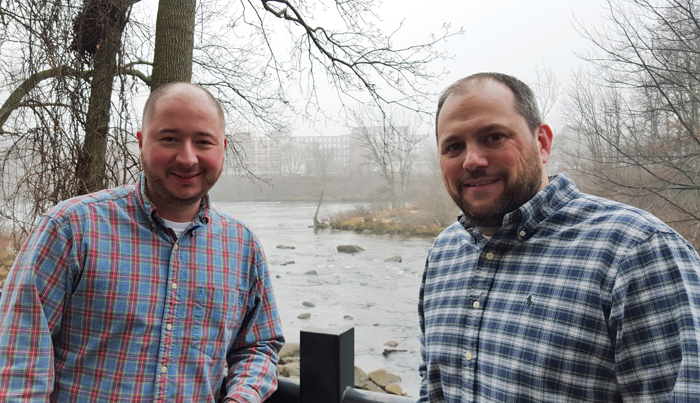 Left to right: Carl Michelakos & Tim Leaver
What is The Bike Cooperative and who do you serve?
Carl Michelakos: The Bike Cooperative is a member-owned cooperative of over 300 independent bike retail locations across the U.S. Our mission from day one has been to help successful bike stores become more profitable and enable them to get more people on bikes in their communities. For over twelve years (the group started in 2003 as The Biking Solution prior to becoming a co-op in 2008) we've identified common needs of our members and leveraged the power of the group to maximize efficiencies and profit for their individual businesses. In our specific roles, Tim and I help guide the direction of the group and are responsible for the execution of programs and initiatives, but we work for our members - no major strategic decision is made without their input. Our member board of directors and advisory council, which is made up of independent bike store owners, is instrumental in steering the future direction of the cooperative.
Why are independent retailers so important for the bike industry?
Tim Leaver: While the bike industry is evolving rapidly, the independent bike shop remains the industry's heart and soul. A quality bike is not a commodity – it's a high-touch product that requires someone with expertise to provide proper assembly, service, and fitting for the customer. Cycling enthusiasts go to local bike shops for this expertise, and they often have a rapport with the store owners, salespeople and service technicians that extends well beyond a typical retailer/customer relationship. When you factor in the positive contribution that bike shops make to their local communities with respect to advocacy, charity and the promotion of active and healthier lifestyles, IBD's are truly the lifeblood of this industry.
What types of solutions does The Bike Cooperative offer?
CM: Bike Co-op members have access to an extensive list of programs and services to help them in just about every facet of their business, including consumer financing, credit card processing, automated customer follow-up and rewards solutions, product rebates, custom direct mail and email, extended protection plans, automated social media content, and savings programs through partners like ADP and Sprint. While members share many common needs, each of their businesses is unique in its own right. This is why all of the solutions that we offer are optional – members choose the programs that are best for their respective businesses. We have members who utilize most of our programs, and we have others who join for a very specific reason, such as being able to offer AMEX and consumer financing to their customers at rates they can't get anywhere else, or to use our automated Ride Club platform to send automated follow-ups to their customers or run a rewards program.
How does The Bike Co-op help increase efficiency for independent retailers? What are the other perks for retailers?

TL: Bike store owners and managers are incredibly busy individuals, especially in-season. For many retailers, time is money, so they need solutions that will not only help their bottom lines but also make them more efficient. Our programs are designed so that members don't have to start from scratch or reinvent the wheel to get going. Whether it's providing customizable creative templates, integrating with POS systems or developing a rewards platform, we take care of the "heavy lifting" and build the program infrastructure so that members can simply execute. And if they need assistance with that, their membership gives them access to a phenomenal member services, marketing and administrative team that is focused on helping them succeed. Our staff walks members through programs, answers their questions, and then helps them implement. Another membership perk is the ability for members to network with other members through our online exchange. Some of the very best bike stores in the industry are Bike Co-op members, so the exchange is a great way for members to bounce ideas and share best practices with other successful and knowledgeable retailers. Members also get 50% off their National Bicycle Dealer Association annual membership dues.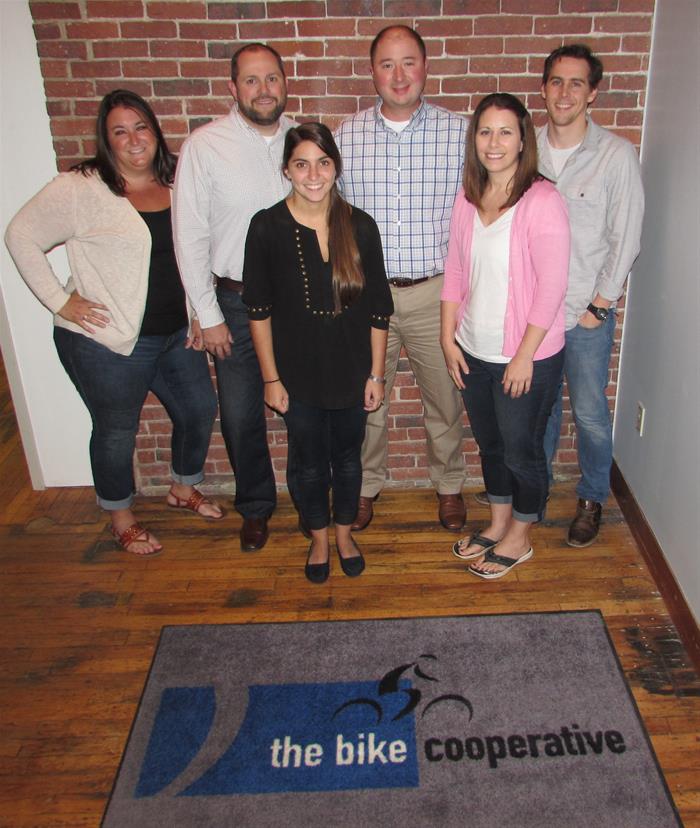 The Bike Cooperative Team
How does a retailer become a member of The Bike Co-op and how does the membership work?
CM: Retailers pay membership dues that average $300 per month (higher in the warmer months, lower in the colder months) to gain access to all Co-op programs and our staff's consultation. For stores with more than one location, there is an additional monthly investment of $149 for each branch location. Above these monthly dues, members pay discounted rates for programs that have additional fixed costs or service expenses, such as direct mail or email. If a retailer is interested in becoming a member, they can call 1-800-450-7595 and ask for TBC Member Services or email us at info@TBCMembers.net. Typically our programs work best for retailers who have been in business for at least two years, and have a strong desire to grow and become even more successful.

What is the benefit of having a retailer co-op?
TL: There are very few bike store owners who would say they got into this business because it was going to be easy. In many cases they got into it because they love cycling and have an independent, entrepreneurial spirit. Yet as industry dynamics continue to evolve, bike retailers are dealing with more challenges to their independence than ever before. And that's exactly why a retailer co-op can be an extremely positive force in this industry. The beauty of the co-op model is that the collective force of individuals gives the group its power, and in turn that power makes the individual stronger. We leverage our economies of scale to help bike stores improve their profitability, but not at the expense of their independence. The Bike Cooperative supports the store's brand, and enables retailers to hold on to their independence, not take it away.
Are there any specific programs that you are focusing on creating or updating that will better serve your customers for the future? What is new about these programs?
TL: We're excited about two new programs that we're launching in winter 2016. The first is a creative refresh of our very popular Ride Club automated customer follow-up program, where we send thank you's, tune-up reminders, service follow-ups and other communications automatically to customers on the retailer's behalf. This has been an incredibly successful program for our members, and with the new email templates we're introducing along with a new user interface (pictured) we feel we have raised the bar in terms of the level of creative flexibility and customization that bike retailers now have to increase repeat business while promoting their unique brand more effectively.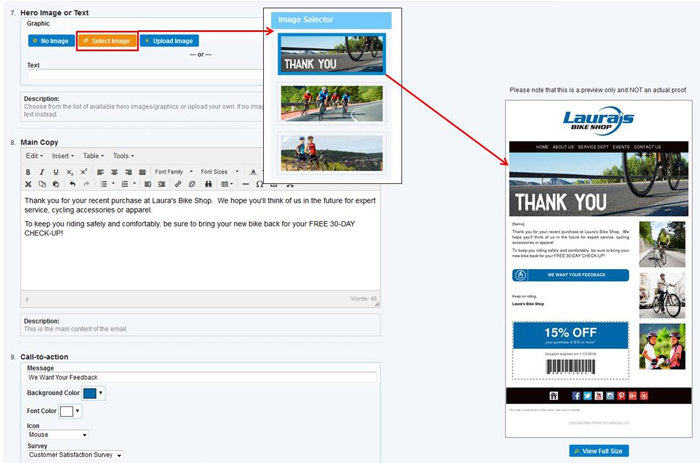 Ride Club - The Bike Co-op's customizable, automated customer follow-up & loyalty program

The other program is our new online review management program. We know that 85% of consumers read online reviews for local businesses before making a purchase, and our new platform will help members generate more online reviews from satisfied customers on major review sites like Yelp, Google and Facebook, notify them when they receive reviews (pictured), and respond to reviews, all from one place.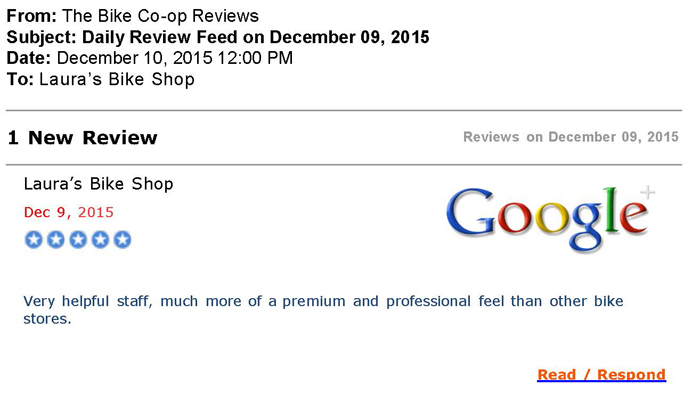 Review alert from The Bike Co-op's new online review management program
How is The Bike Cooperative able to be ahead of the curve and offer the best service solutions for independent retailers?
CM: Simple – we ask our members. Tim and I speak with our Member Advisory Council on a monthly basis, and we do an annual survey where we get feedback from the overall membership. This is in addition to the feedback our entire team receives from our conversations with members. Our members are the ones on the front lines – they tell us what's working, what isn't, and what they need in order to compete more effectively. The feedback that we receive through all of these channels is what we use to develop new programs and make enhancements to existing ones.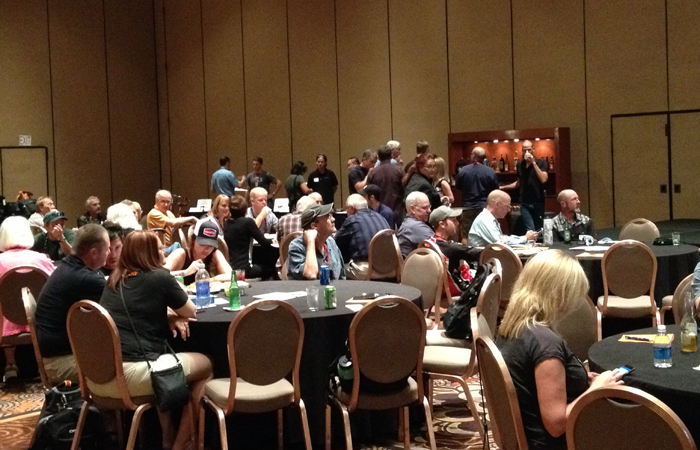 The Annual Bike Cooperative Member Meeting
---