BACK TO NEWS
B$Z: Jurgen Schulz Founder of K-5 Launches Visionary Sun Protection Hat Brand
SHELTA, a new high-performance sunhat brand, is excited to announce the spring '16 launch that offers innovative designs built with patent pending brim technology that reduces exposure to harmful UV rays offering sun protection for all outdoor enthusiasts.
"We are creating a new niche in the sun protection market that caters to an untapped demographic of younger and more active outdoor participants," said Jurgen Schulz, founder and president of Shelta. "It's not your dad's sunhat."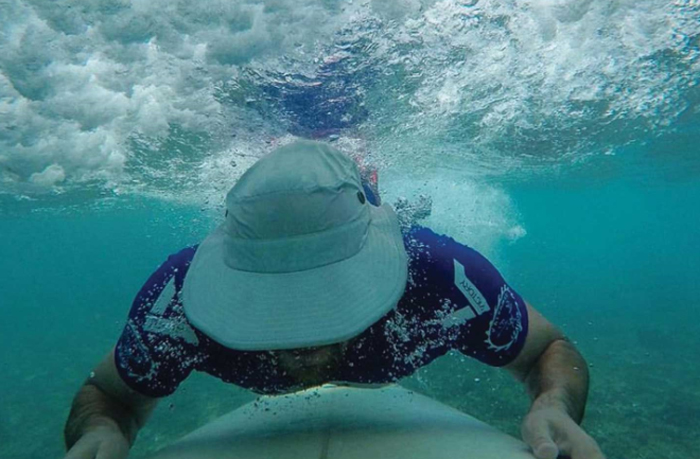 As an avid stand-up paddler who is on the water daily with constant exposure to the sun, Schulz was inspired to create hats that would not only have the technology to protect, but also be progressive and innovative from a fit and design perspective and not get in the way.
After many years of assiduous testing, Schulz was able to design performance-driven innovations to include the patent-pending, Winged Vision Visor, and Convertible Cord System, resulting in premium headwear that finally blends performance with UV protection for all outdoor adventurers and athletes.
"We are passionate about convincing fellow athletes and adventurers to reduce their exposure to harmful UV rays," said Schulz.
The end result is a variety of high performance designs that offer different levels of sun protection for active outdoor enthusiasts. All of SHELTA's hats feature their exclusive Winged Vision Visor technology, which keeps the brim from flopping in your face, even in wet or windy conditions.

Over the past two years, SHELTA hats have been field tested and given rave reviews by scores of athletes, adventurers, industry media, and even the Hawaiian Water Patrol.


"The brim stays in place, so awesome if you are a water person. A great design.
" – Hawaiian Water Patrol


"This is the best hat for wakeboarding and boating activities.
Couldn't live without it, especially on those Lake Powell trips. – Austin Ganz
, Test Pilot


"The only SUP hat that you should own." – SUP California Blog

"I've been wearing a variety of different hats for over 20 years now, having dealt with a round of skin cancer, on my nose. None of them compare to your product. The magic is in the rigid visor! Totally functional, sopping wet or dry. Fit and styling are right on point as well. A superior product to anything I've worn before it."
– Steve Morris- Fly Fisherman
The Shelta hat collection is presented on premium display fixtures and can be purchased now at Hansen's, Surfside, Infinity, South Coast, Blue Line Surf & Paddle, Surf Station, Boca Surf & Sail, Saltwater Angler and www.sheltahats.com. The entire collection will be available at other exceptional outdoor and action sports retailers this spring / summer.
For media sample requests please contact Jurgen Schulz at jurgen@sheltahats.com. For more information visit www.sheltahats.com. Connect @sheltahats, https://www.facebook.com/Shelta-Hats.
---