Back to News
Photo Recap: Outdoor Retailer Winter Market 2016
January 12, 2016
Outdoor Retailer Winter Market, 2016
Enjoy this visual story telling about some of the sights and people found on the show floor.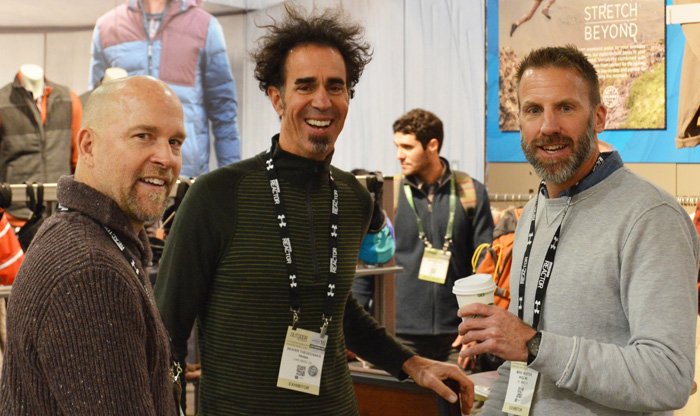 prAna founder, Beaver (center) with Mike Offer of Mizu (right) and unknown friend (left).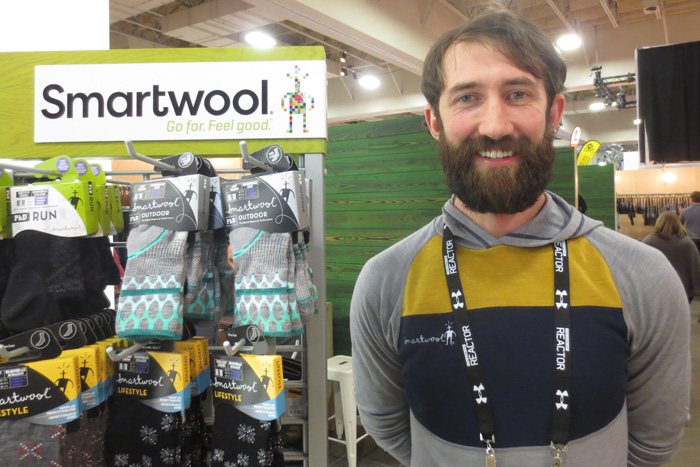 Smartwool unveiled its new look at the Winter OR show with cleaner, more colorful branding. Ryley Miller, Field Service Rep for the Midwest and Great Lakes territory, showed us some of the company's new signage.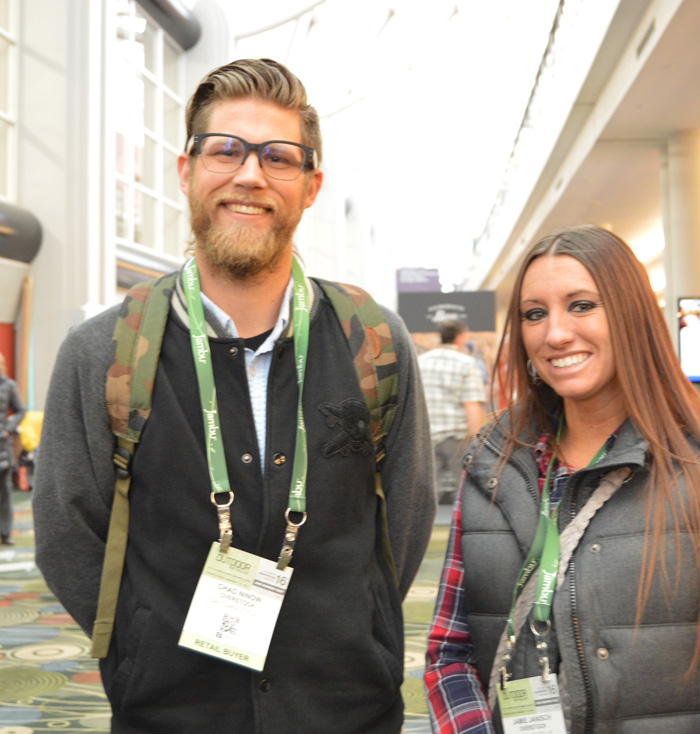 Overstock.com buying duo - Chad Ninow and Jamie Janisch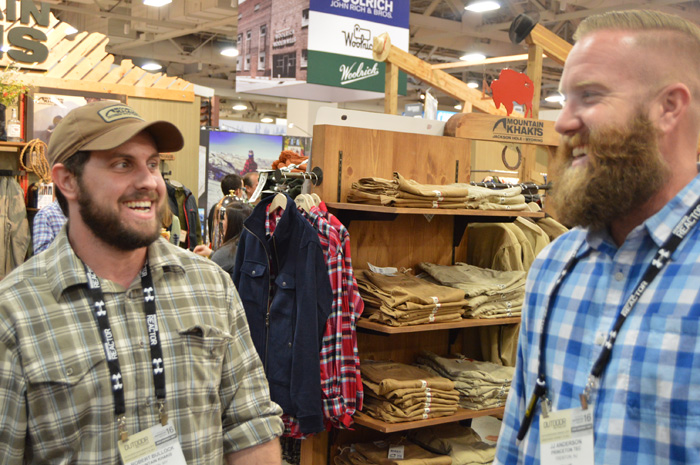 Over at Mountain Khakis, Robert Bullock (left) questions, but believes JJ Anderson's bearding technique is proper.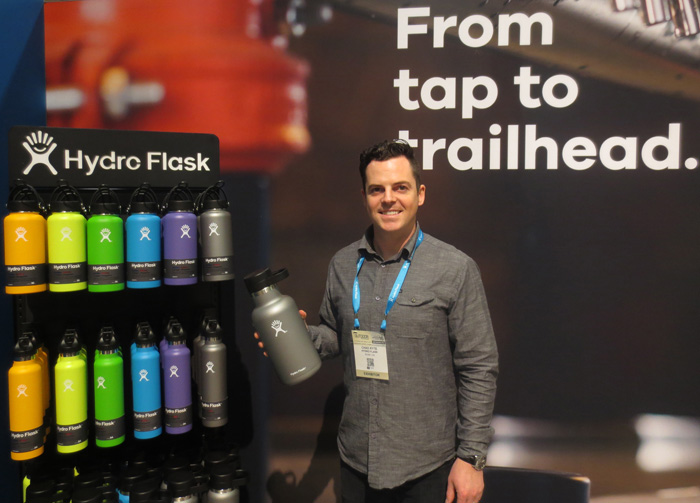 Hydro Flask's Chad Kyte showing us the new 64 oz Growler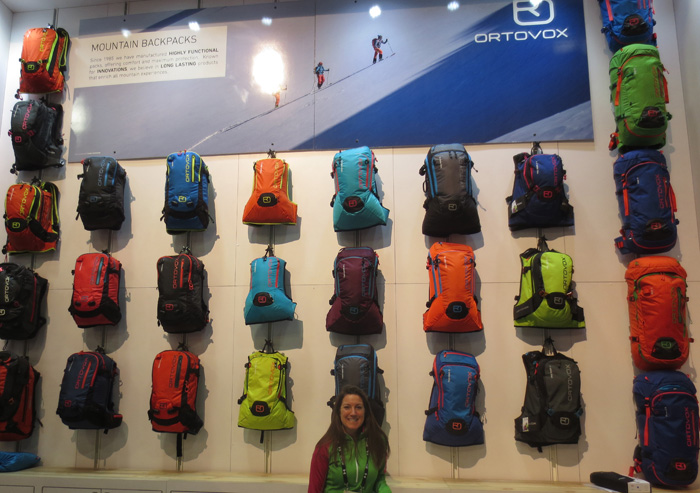 Packs, packs, and more packs! Hope Tuck of Ortovox showed off the company's latest and greatest for 2016.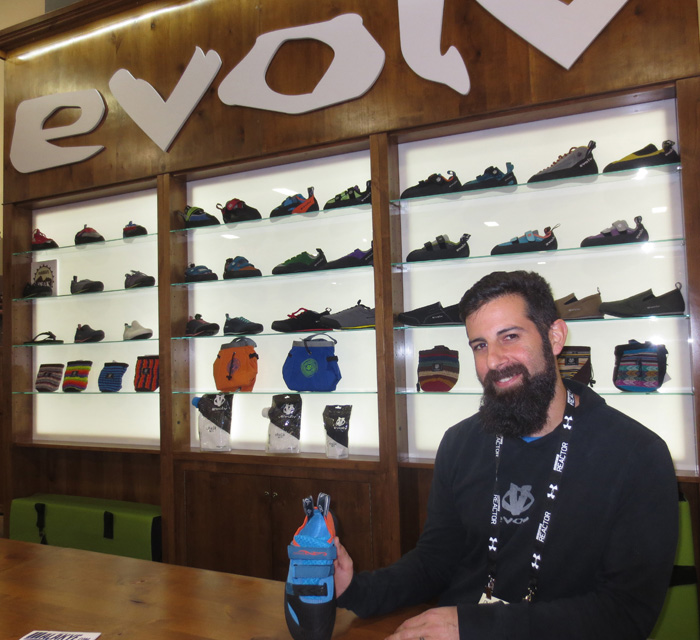 Matthew Hulet, Marketing Manager at Evolv, with the new-for-2016 Shaman shoe. Keep an eye out for it to hit shelves in the next few weeks!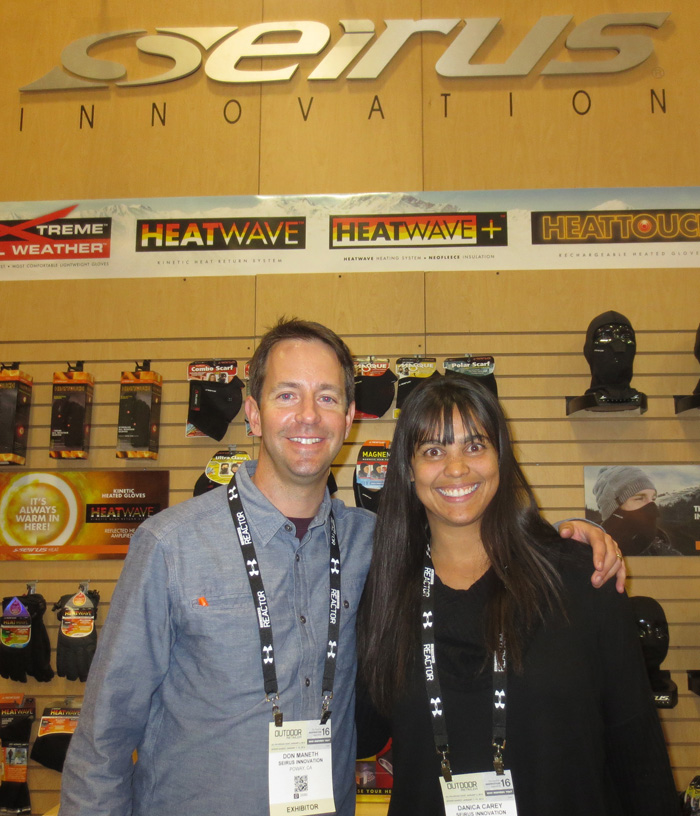 Don Maneth and Danica Carey of Seirus Innovation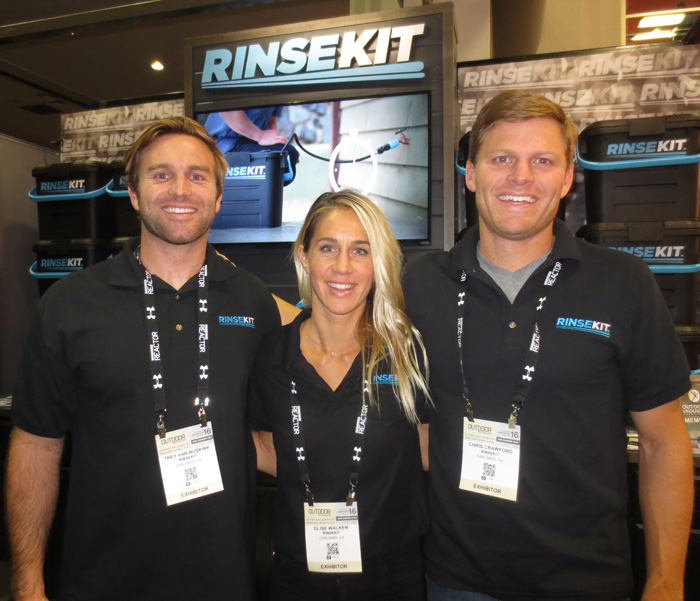 From left to right: Trey, Elise, and Chris of RinseKit. Trey scored his job there through Malakye!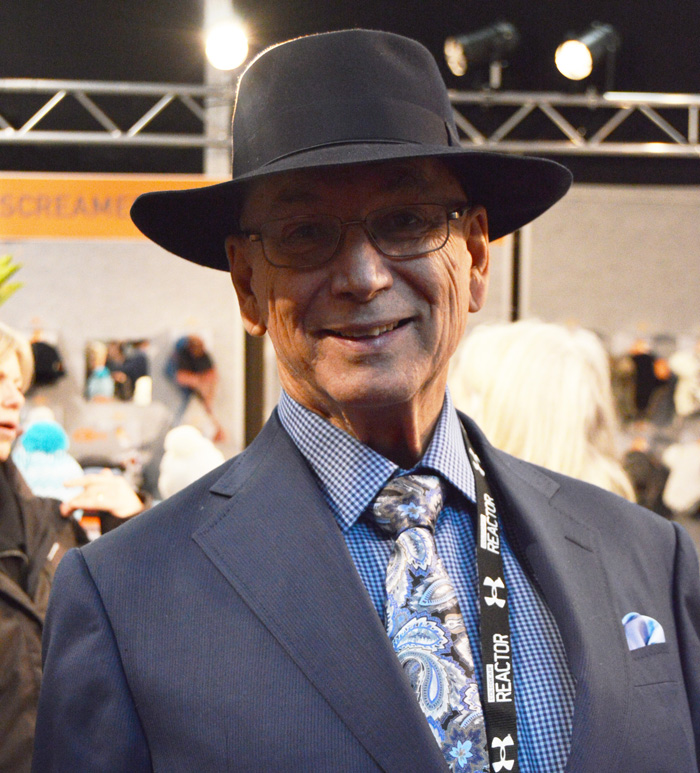 Mr. Steve Burkholder, the quite dapper Chief Executive Officer of Screamer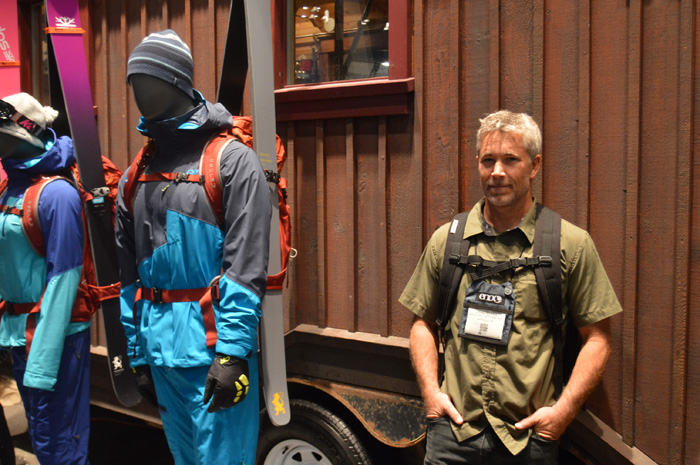 Mr. John Telfer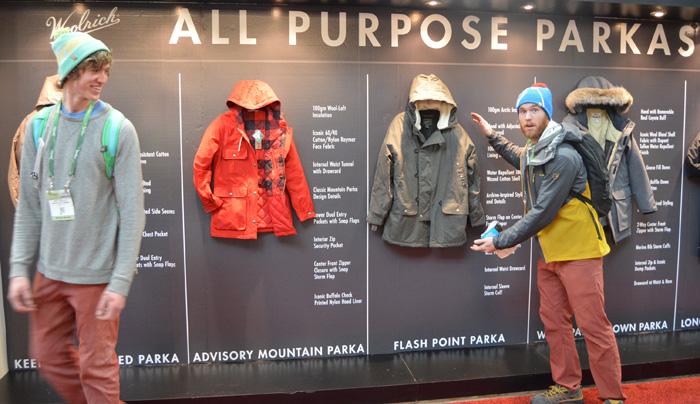 Chris Healy, of Momentum Climing in Sandy Utah finds a possible keeper in this Woolrich parka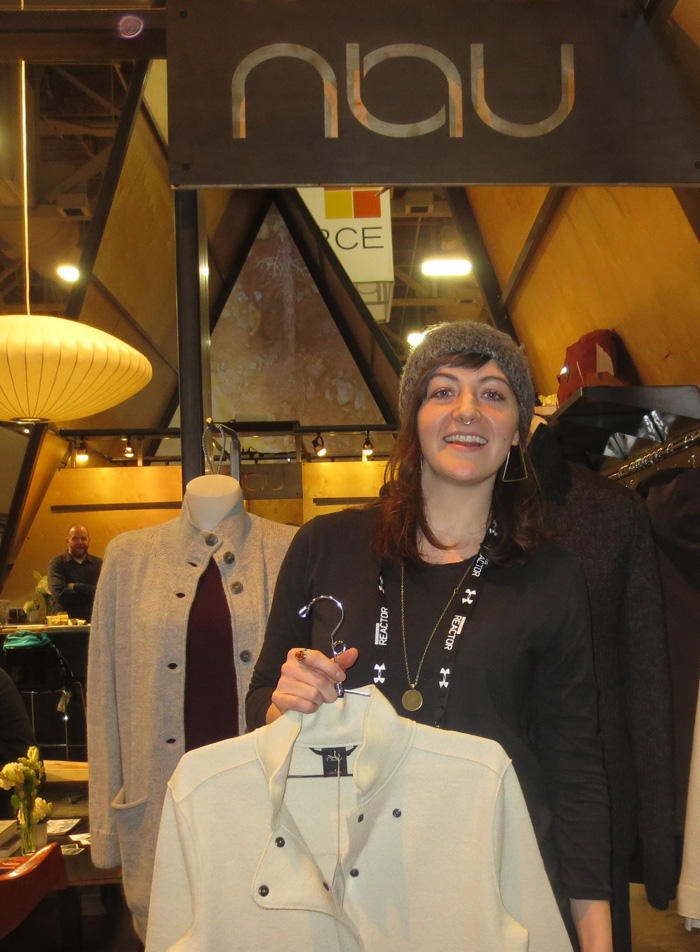 Nau's Epiphany Couch showing us the "Felt Up" shirt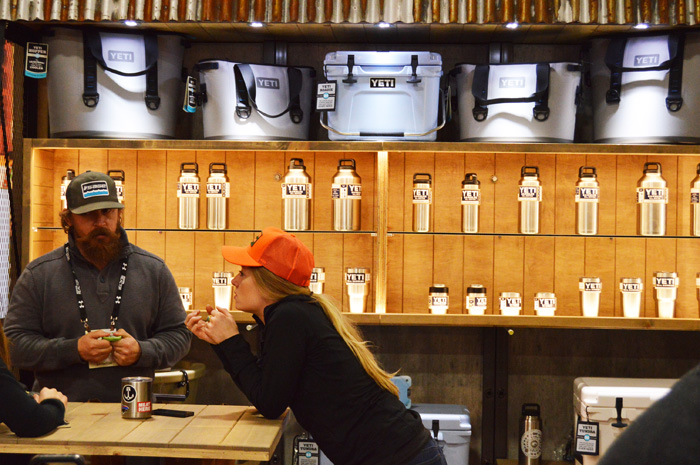 Yeti continues to grow and its product line proliferates. This Austin, Texas based company almost doubled in head count last year.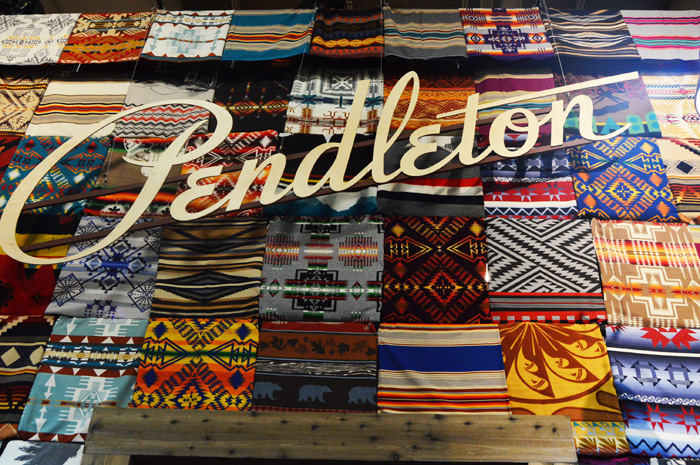 Pendleton introduced a new booth this year and an absolutely captivating wall of its patterns. WOW. Right?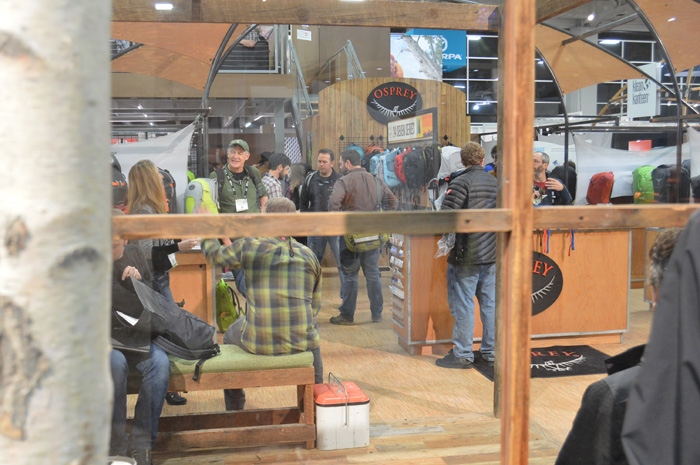 Peering through the window to peek in on action in the Osprey booth.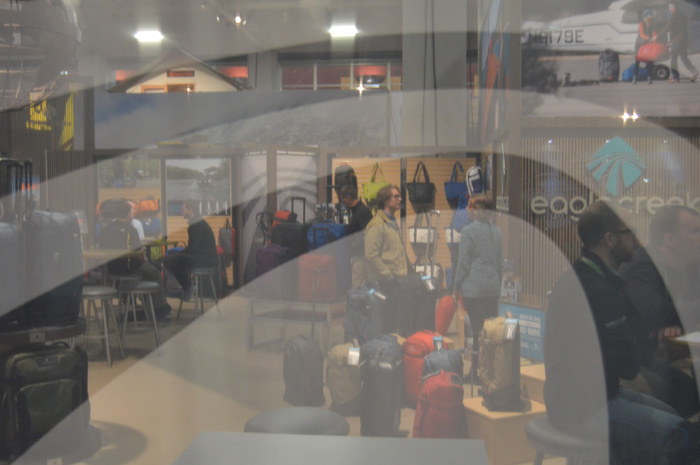 More window peeping, this time at Eagle Creek.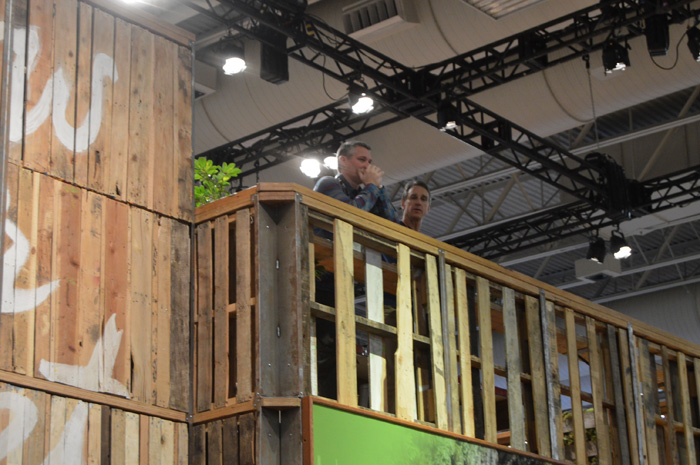 Two spotted in Keen's birds' nest. Or was it the photographer being spotted?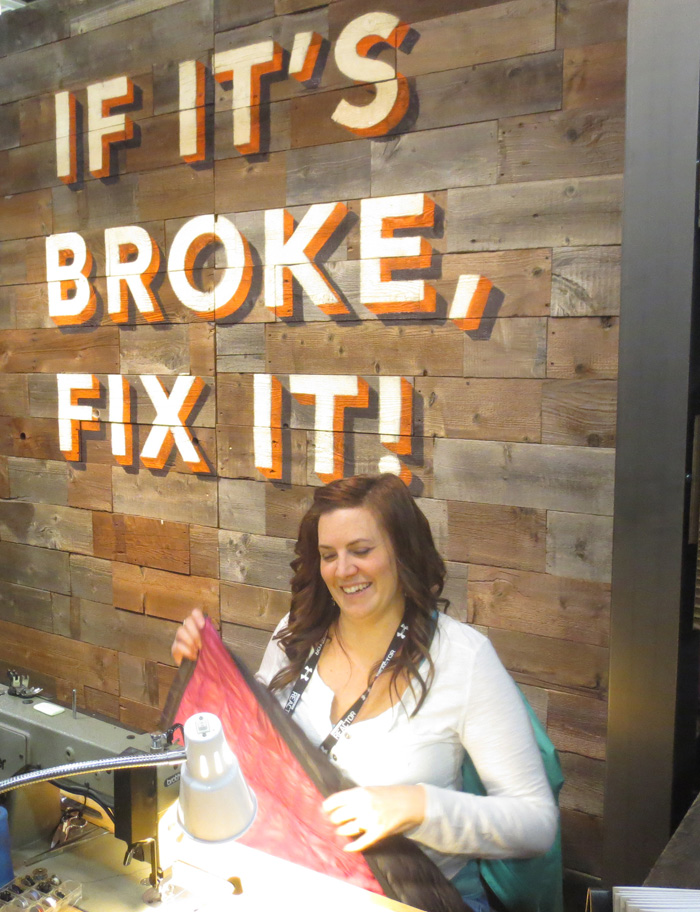 Patagonia had sewers on hand to repair busted zippers, rips & tears, and buttons & pulls.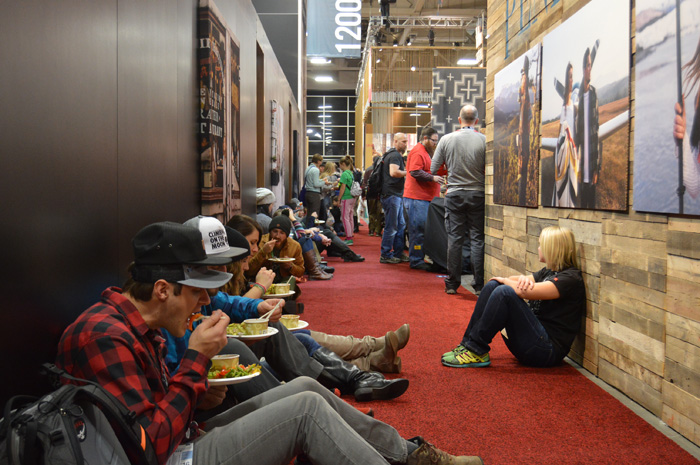 Good ol' Clif hooked up masses of people with baked potatoes - every fixin' you could think of included.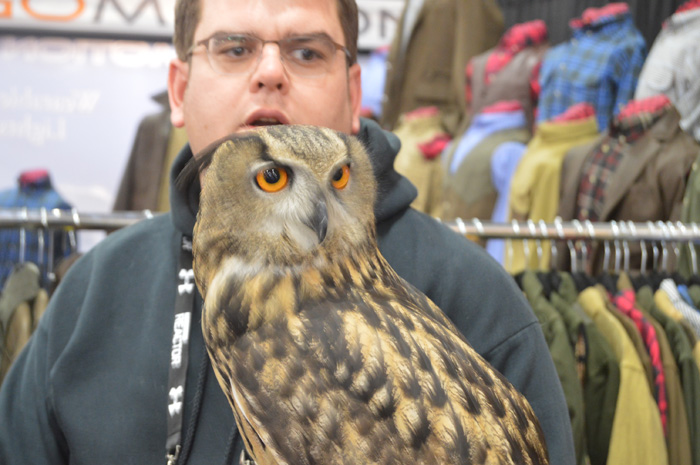 Give a hoot.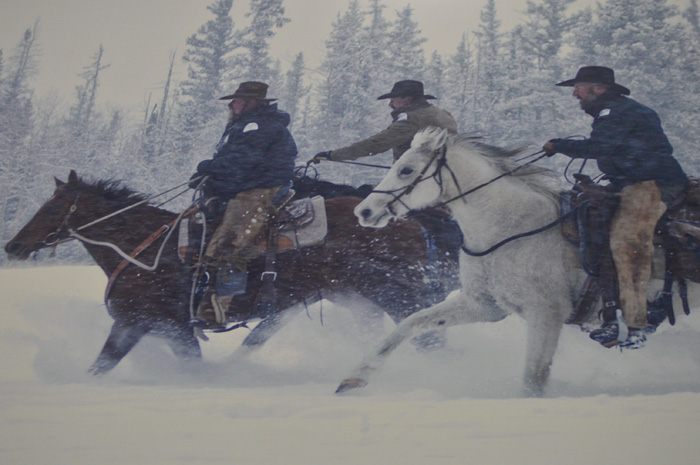 Carhartt workwear in action. One available spot in this posse - any takers?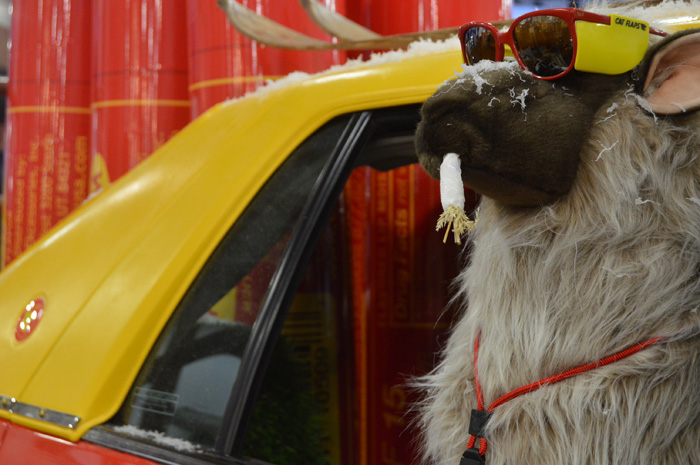 When all else fails.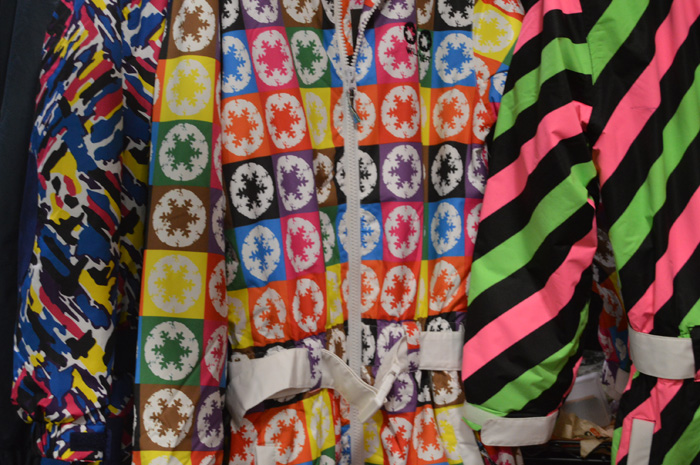 U.K. based Willyfinder brought color. The U.S. is its biggest market.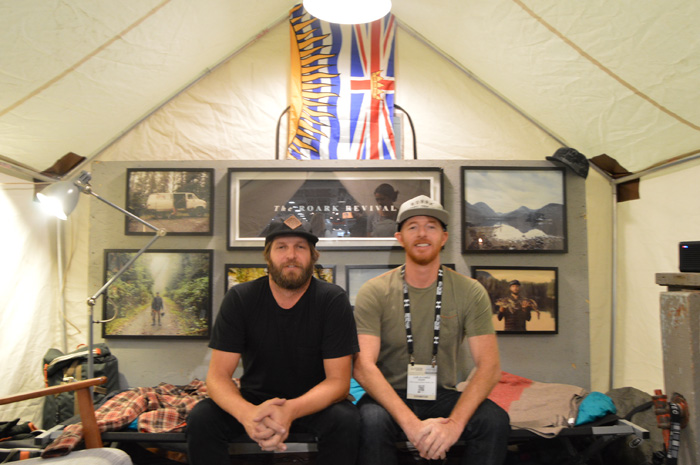 Ryan Sirianni (left) and Luis Alvarez (right) were kind enough to cook and share bacon while camping out with ROARK at OR. Where will Roark show up next?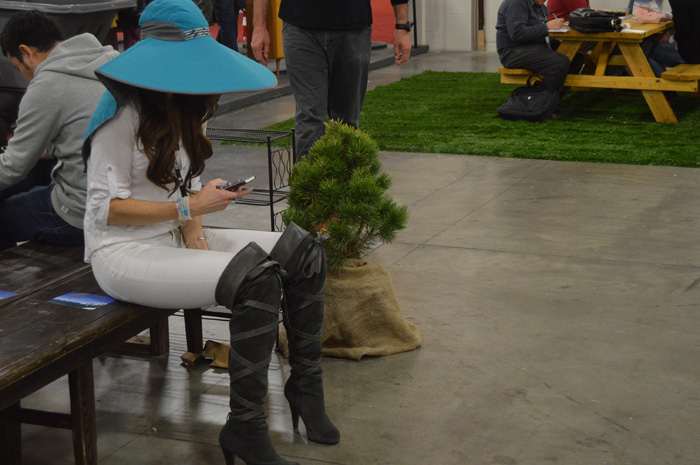 Friend of Malakye, Ben Couves, once said "Fashion Hurts".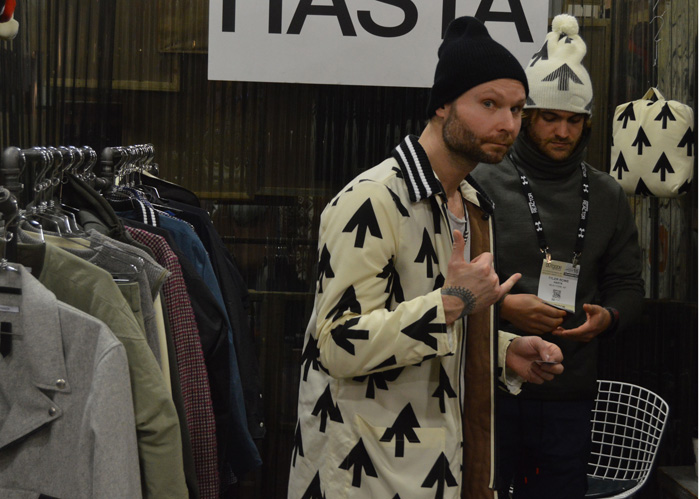 Hasta Sporting, out at the show from NYC.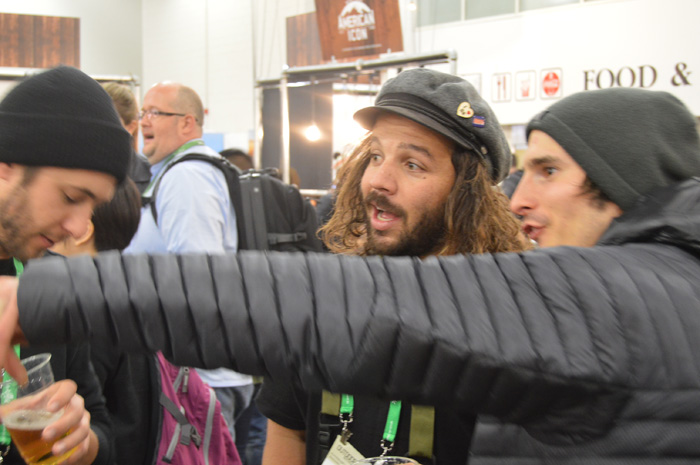 NO. WAY.
HippyTree teepee spy cam.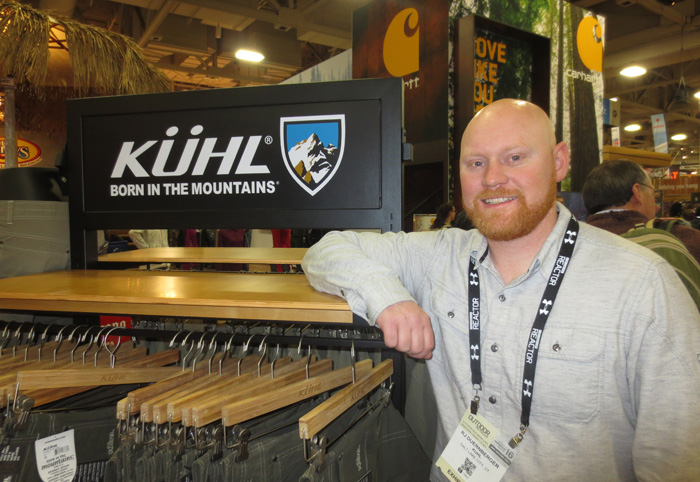 Kuhl's RJ Duernberger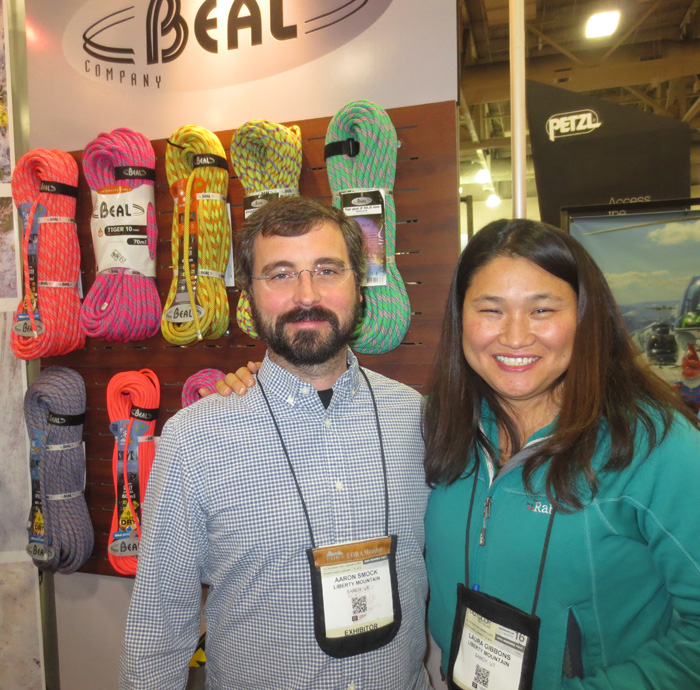 Aaron Smock and Laura Gibbons of Liberty Mountain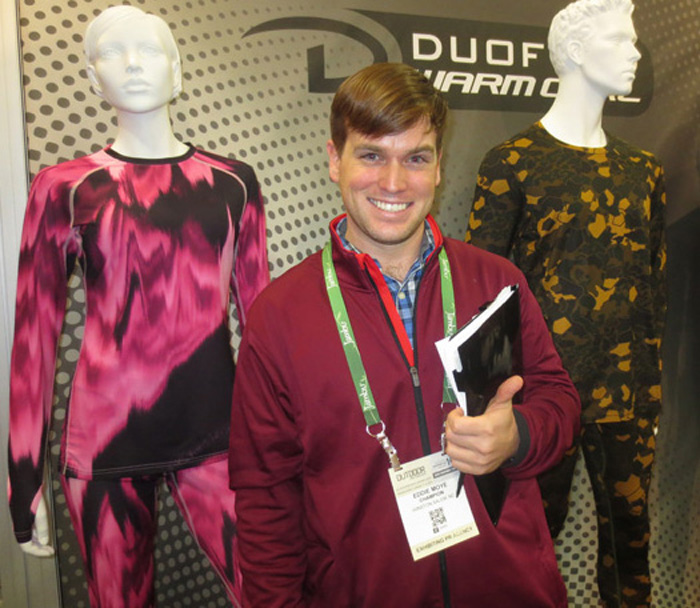 Eddie Moye of Champion showing us the latest in Duofold Base Layers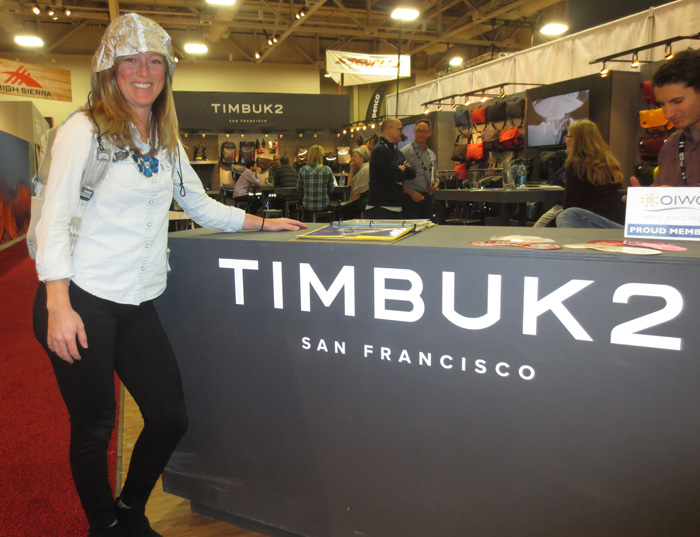 Timbuk2's Molly LaBonte modeling the new Lux Zip Pack. This bag comes complete with hood!
---