Back to News
Photo Recap: The Shmooz at Outdoor Retailer, Winter 2016
January 13, 2016
What an event this Shmooz proved to be! There were 22 world class brands present to talk with people about current and future opportunities ranging from getting started in entry-level positions through very experienced, specialized roles - only at The Shmooz! First time exhibitor Kelly Hill, Director of Product and Merchandising for STIO said, "The Shmooz at OR was a great setting to meet a variety of candidates with varied experience and qualifications. Stio will certainly participate again as our company grows."
Malakye sends a big thank you to all who attended and Nuun, Marmot, ExOfficio, Marker, Zoot Sports, CamelBak, Petzl, The North Face, JanSport, Lucy, Hydro Flask, Arc'teryx, Bemis, EMU Australia, Decker's Brands, eVent Fabrics, Pjur Active, Outdoor Research, KEEN, and STIO. Enjoy these visual highlights.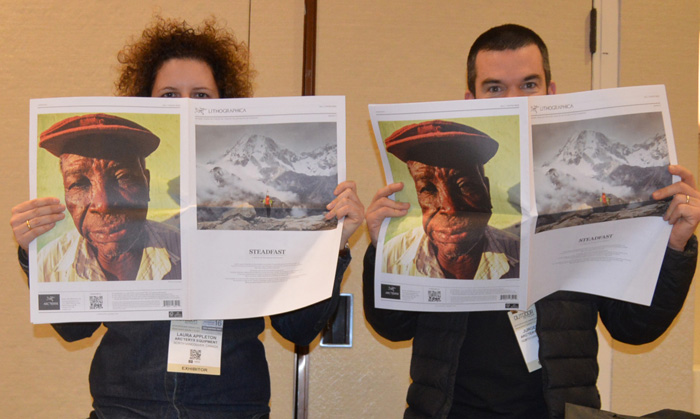 Laura Appleton and Jurgen Watts of Arc'Teryx keeping a stealthy presence at the Shmooz.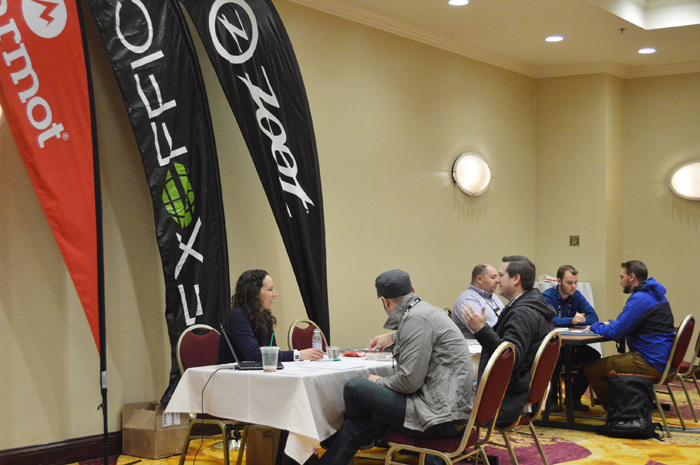 Kate Costello of Marmot, ExOfficio, and Marker enjoys a light moment with Shmooz attendees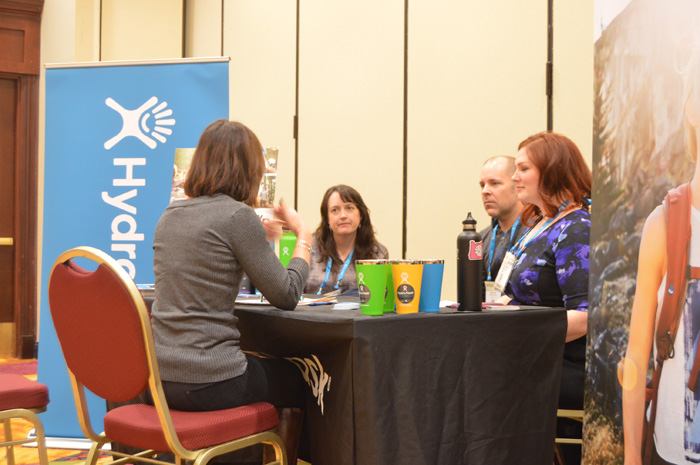 Hydroflask
brought three of its team out and all were intently focused on what attendees had to share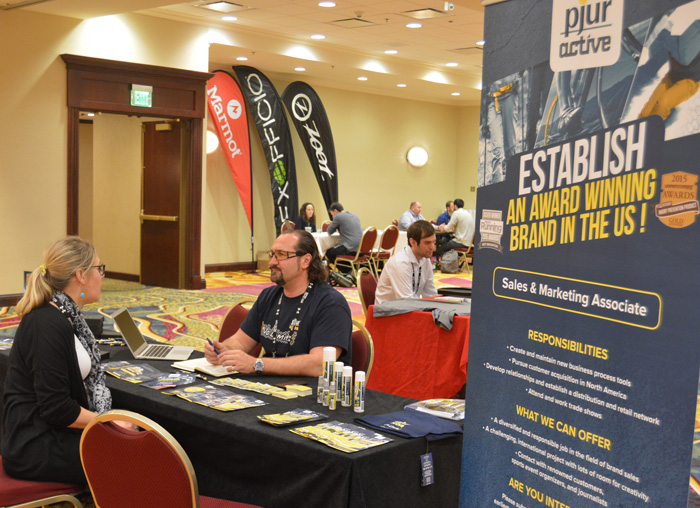 Dennis Steinmetz of Pjur Active made sure his brand was well represented, and it was!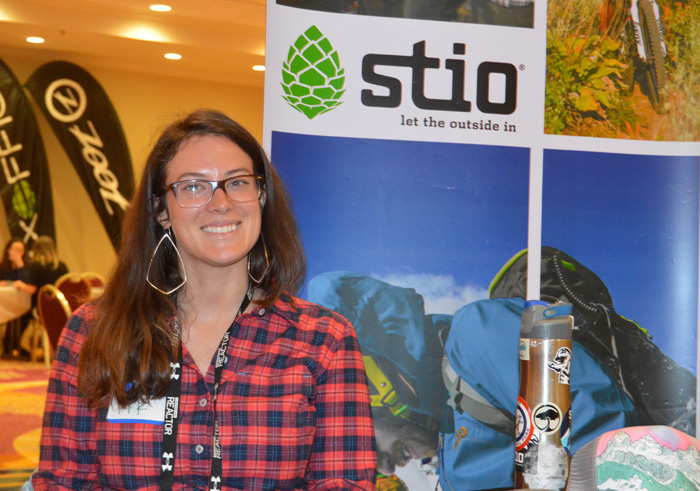 Mary Kathryn Taylor from Stio took a quick break to give a smile to the camera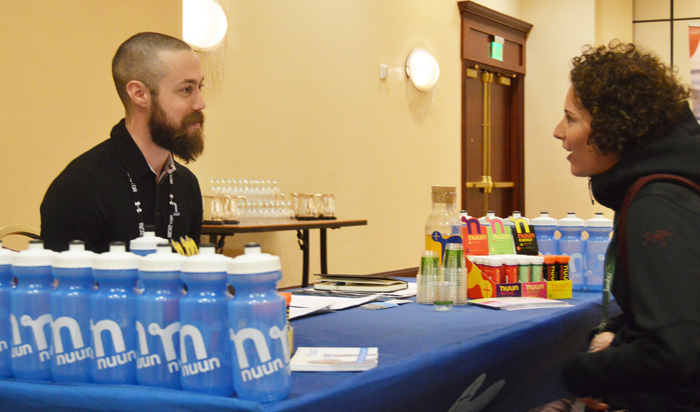 Tyler Smith of Nuun had a great day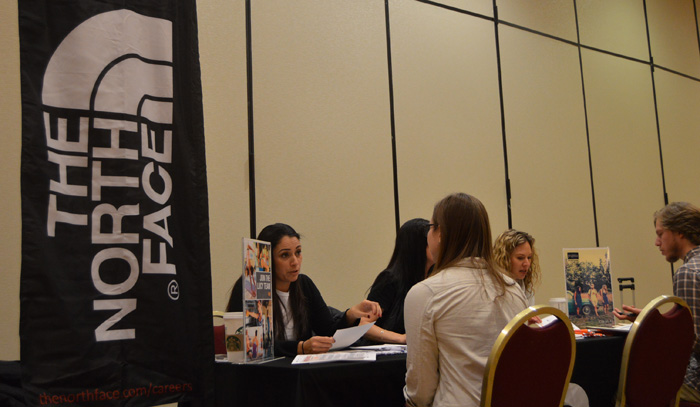 Elisia Valdivia of the VF Outdoor Group (The North Face, Jansport, Lucy) chats it up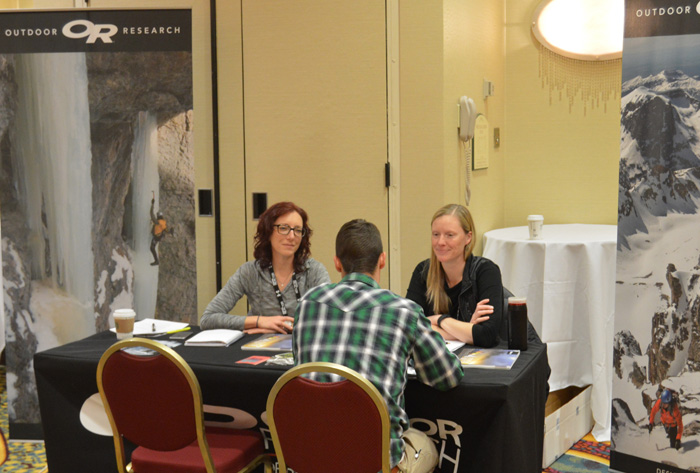 Erika Canfield and Jenny Mesdag from Outdoor Research's marketing group were amazed by the number of people in attendance from the Seattle area. And equally impressed with the professional caliber of attendees.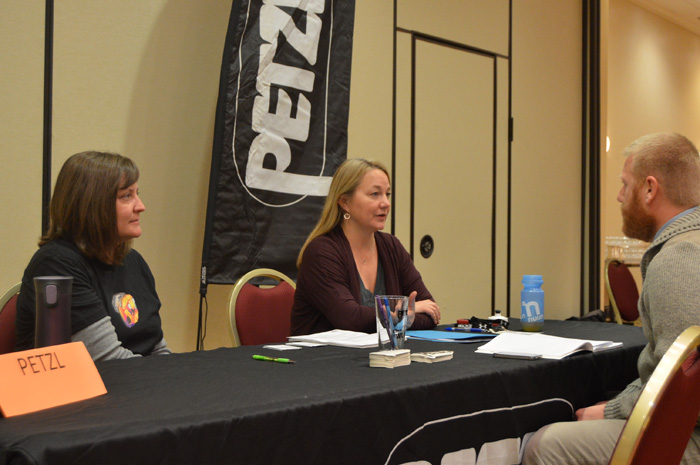 Robyn George and Lena Laakso of Petzl are long-time, stalwart supporters of The Shmooz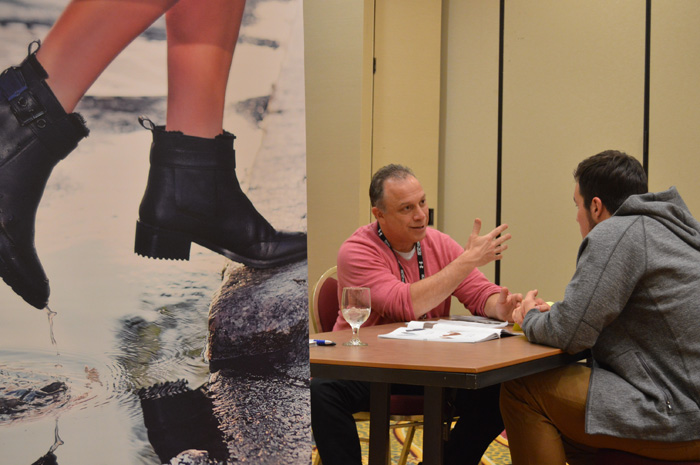 A hiring manager from EMU Australia is excited to share the upcoming opportunities at his company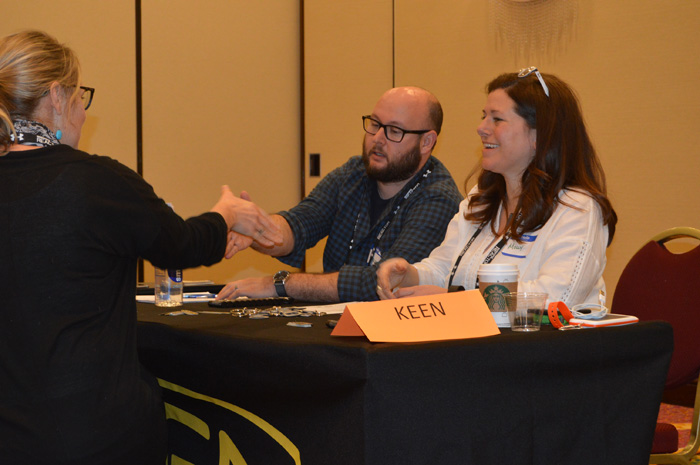 Brent de Saxe and Molly Zarnick of KEEN welcome the next contender
---