BACK TO NEWS
Industrial Profile
1/25/2016
Dan Funk - Digital / Events Marketing Specialist at Boardworks Surf
In kindergarten,
Dan Funk
was living in Hawaii and got his very first skateboard, sparking his interest in action sports. Being part of a military family, he has lived in a variety of places around the U.S., but his love for skateboarding and action sports remained a constant in his life. Eventually finding his way into surfing, Dan's career in the industry began with an opportunity, but thrived because of his hustle.
We sat down with Dan to learn about how he started his career in the surfing industry, what he has learned, and how he is using his drive to further his professional skills outside of the office.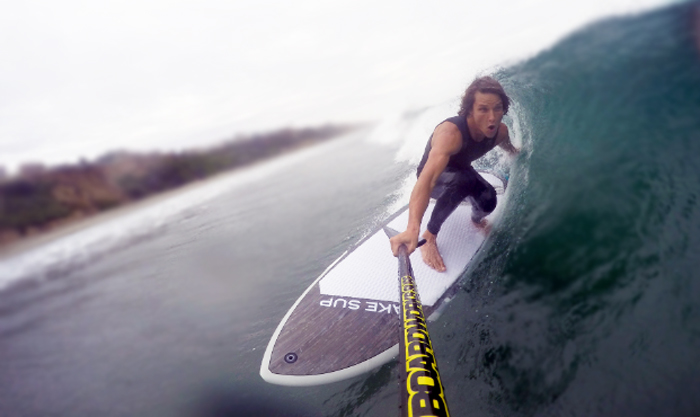 How has your passion for surfing and action sports in general helped keep you grounded?
I got my first skateboard when I was in Kindergarten in Hawaii. It was an old school Nash deck with dinosaurs all over it. That was the beginning for me. From then on, growing up in a Navy family, I moved a ton as a kid between CA, FL, HI and VA. As I moved around, a lot in my life changed, but my passion for action sports stayed with me and continued to grow. I started surfing around the age of 12 and little did I know at the time the impact it would have on my career.
When did you start your career in the action sports industry and what has your journey looked like so far?
In the summer of 2010 I was fortunate enough to score a marketing internship with SIMR Surfboards (now doing business as Shaper Studios) here in San Diego, CA. This internship was an eye opener to the surf industry for me, and my goal of a marketing career in the surf industry came to life. The following year when I finished my Marketing Degree at Florida State, I went to Malakye for the job hunt. Within 2 months from graduating I had started full time with Boardworks Surf in Encinitas, CA. I was the 7th person to join the team at the Boardworks Headquarters, and now we have more than doubled in numbers. Although my passion and background was in marketing, I started with an Assistant Bookkeeper position to get my foot in the door. I put in my time with accounting and customer service but stayed focused on my marketing goals. As the company continued to succeed and grow, I transitioned to the marketing department and am now the Digital & Events Marketing Specialist at Boardworks Surf.
Who have been your professional mentors and how did you connect with them?
Chris Clark, Founder of Shaper Studios, has been a mentor for me throughout my career since the day we met and started brainstorming ideas for SIMR Surfboards. I definitely have Chris and the Shaper Studios crew to thank for kick starting my career and showing me the ropes into the industry. Additionally, there have been a lot of leaders throughout my time at Boardworks that have taught me a lot and truly helped me grow professionally. In particular, Boardworks Surf's Marketing & Art Director, Gretchen Gamble, has played a huge role in my professional development. Gretchen has introduced me to so many aspects of marketing, lets me take the lead on a lot of projects, and keeps me challenged so I continue to grow.
How has your time at Boardworks Surf helped you grow professionally? What are some of the benefits of working at a small business?
When I first started with Boardworks we were operating out of a small warehouse right at Moonlight Beach in Encinitas. It goes without saying the family feel and relaxed work environment of a small company by the beach is hard to beat. However, the real benefit of working at a small business was being involved in nearly all aspects and key decisions with the organization. As the company grew and expanded, so did I. Similar to a small business, a small Marketing Department has the same benefits. The Marketing team is now 3 including myself. Being that small of a department, I have wide range of responsibilities from creating and executing campaigns, athlete and team management, coordinating events and trade shows, managing our E-Commerce sales and web analytics, to writing press releases, budget management, content creation and website maintenance.
How has your hustle impacted your career and how are you using it to your advantage?

On top of my full time gig at Boardworks, I have spent a lot of time outside the office building my experiences in subjects that interest me, but I was not practicing at work. While I was in an Accounting/Customer Service position at Boardworks, I spent a lot of time volunteering with the Surfrider Foundation to practice marketing and PR skills. I later received a Design Media Certificate through UCSD filled with Photoshop, Illustrator, and InDesign courses. These outside experiences significantly helped with my transition into marketing. Once I became more involved with the Boardworks website, I took it upon me to complete the Google Analytics Academy to understand web analytics. It's this type of hustle outside of work that I am able to use to my advantage and direct my own career path.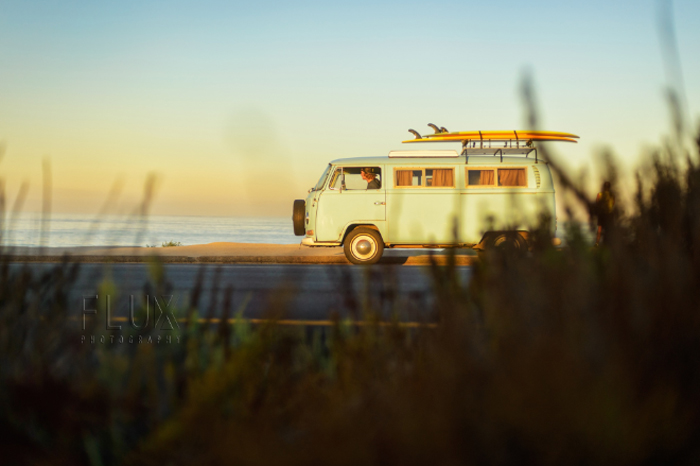 Where do you see yourself in 5 years?
In the next 5 years I plan to hone in my skills on one or two aspects of marketing, specifically event marketing and athlete management. I genuinely enjoy managing and organizing events for Boardworks and working with our awesome team riders and ambassadors. I also recognize the rising importance of digital marketing and plan to continue to discover new techniques and stay on top of the trends. I absolutely love the surf industry and plan to stay a part of this incredible and evolving sport.
What are the steps you need to take to get you there?

I think the most important trait is to stay driven and keep working hard and the steps will fall into place. I plan to capitalize on any opportunities that come my way to learn something new and keep building my skills. It's also essential to stay passionate about what we are doing and the reasons we all love this sport, so lots of time in the water and keeping my wave count up is on the agenda too.
What is your biggest piece of advice you would give to those pursuing a career in the action sports industry?
My biggest piece of advice is to create realistic goals and stay focused. Take advantage of opportunities to learn and grow, network with like-minded people, and don't be afraid to step up when you're given a chance.
---