Back to News
B$Z: DC Teams Up With Big Brother to Craft a Throwback Capsule Collection
February 1, 2016
Today, DC Shoes reveals its partnership with renowned skateboarding magazine, Big Brother, in launching its exclusive spring 2016 capsule collection. DC and Big Brother have teamed up to recount some of the best (and worst) memories in the Big Brother legacy with "The Big Brother Book." Skateboarders identify Big Brother for pushing social boundaries with its antics, controversial topics and early articles featuring rip-off schemes like how to make a fake ID. Check out the entire collection here: dcshoes.com/dcxbigbrother.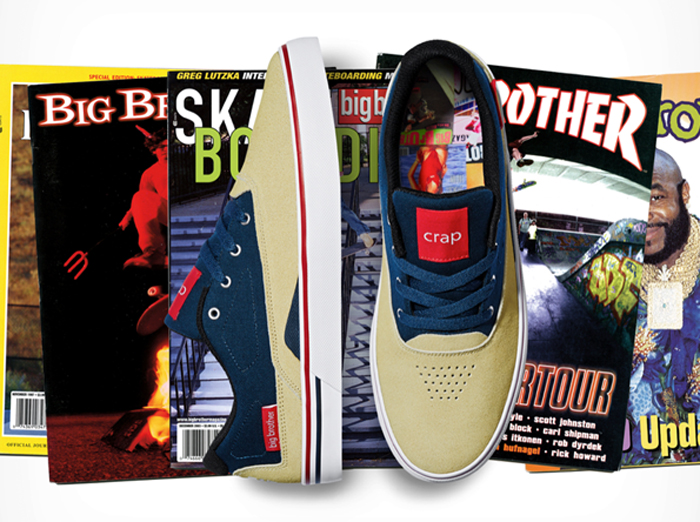 Sean Cliver says, ""Big Brother magazine featured a lot of ridiculous, fly by night advertisers over the years—Black Jesus?—but DC Shoes was with us from the moment the company was founded in 1994 to the very last issue in 2004. And not once did they ever complain about the magazine's content! So we're super happy they came along to exhume the long dead corpse of Big Brother and trot it back out for a generation of skateboarders that have probably only heard whispered rumors of its former existence. Without the generous support and interest of DC Shoes, we never would have been able to produce a book like this to memorialize the best, worst, and stupid of Big Brother magazine."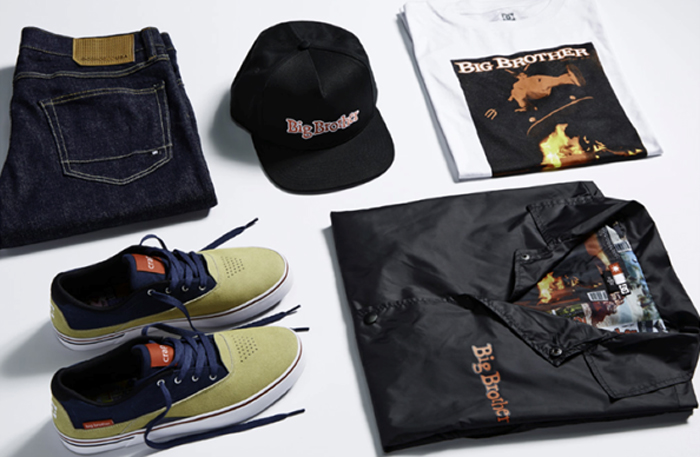 The DC x Big Brother capsule collection features both apparel and footwear in the irreverent style of Big Brother, seen in the Sultan S shoe in a Coors Banquet Beer inspired colorway. Additional collection pieces feature classic Big Brother Magazine covers that look back on a time when skateboarding was still considered a sub-culture.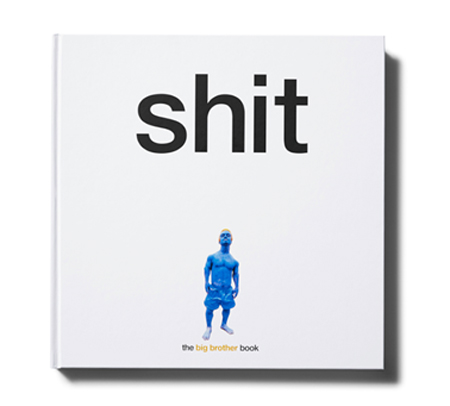 Big Brother was founded by Steve Rocco in 1992 and quickly positioned itself at the front-line of skateboarding, offended or not, most people still read it. It's no secret that Big Brother was run by skateboarders in the 90's with no rules; no censorship and no subject considered off-limits. Big Brother was notorious for running controversial stories including step by step ways to commit suicide, how to make homemade bongs and how to get away with underage, public drinking. Capturing the outrageous moments and iconic magazine covers published in Big Brother history, DC releases its limited-edition "The Big Brother Book."
For more information on the Big Brother collaboration and to shop the DC X Big Brother Collection, please visit finer retailers around the world or dcshoes.com, follow @dcshoes and search these hashtags #DCShoes, #DCxBigBrother and #DCBBShitShow.
---