Back to News
#Drive: A Series on The Pursuit of Excellence with Leslie Juvin-Acker
February 4, 2016
What it is:
#Drive is a unique web series that brings the top lifestyle and action sport industries leaders and innovators into your career. Malakye's contributing leadership coach and expert career strategist explores the subjects of leadership, career advancement, and work-life balance with the personalities behind the products and lifestyle you know and love. On #Drive, Leslie shares their personal stories and uncovers the inspiration that fuels the drive of her guests. Viewers get a chance to meet and know the guests in a never before format and gain the wisdom and experience they need to advance their careers and lives.
Who is Leslie?
Leslie is the lifestyle industry's premier leadership and career coach, delivering weekly career advice articles to readers at Malakye.com. You've also seen Leslie at The Shmooz, Malakye's career networking event, giving out free career and professional branding advice to hundreds of attendees. Today, Leslie brings her clients, friends, and industry connections in a personal new format that brings them with Malakye's readers face to face.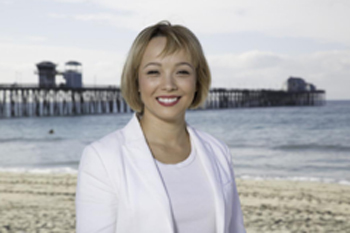 Who is #DRIVE for: #Drive is for those individuals who wish to work and advance their careers in the lifestyle/action sports industries. Meet their idols, leaders, and competitors, and see how the best in today's industry overcome their personal and professional challenges and turn them into success stories.
Why You Should Watch It:
1. Meet the lifestyle industry's renowned and valued leaders and innovators in a fresh and unique format that asks the real questions that everyone wants answered.
2. Discover the leader's personal stories and advice for career success in a personal and intimate format that is unique to Leslie's coaching style.

3. Connect with Leslie and leaders directly on this platform by asking your questions and recommending guests for #Drive.

---