BACK TO NEWS
DC Shoes Banked Slalom Meets Slopestyle Goes Global
Today, DC Snowboarding is proud to announce its new global event series, "Hit & Run". This unique event ranges from California's highest summit, Mammoth Mountain, to DC Snowboarding's Area 43 in Meribel, France, and concludes at world-renowned Whistler Blackcomb resort in British Columbia, Canada. DC Snowboarding's global "Hit & Run" event merges the speed and turns of a banked slalom with the jibs and jumps of a slopestyle event and is designed to test a snowboarder's all-around riding skills. Check out DC's "Hit & Run" schedule and event details here: dcshoes.com/hitandrun.

"DC's 'Hit & Run' will be the best event of the season creating an epic, one-of-a-kind experience for snowboarders around the world. The contest will blend the speed and technical riding of a banked slalom and challenge snowboarder's to not only hit smooth turns, but also present their best bag of tricks – no pressure," said DC Snowboarding Global Marketing Director, Bobby Meeks.
A rider's goal is to slay the course as fast as possible, while pulling out their top tricks. The better the trick, the more time is deducted from a rider's run. Freestyle features will be judged on a 1-5 scale, the collective score will be added up, converted to seconds and deducted from a rider's overall run time. Riders will compete for two types of awards, the Hit & Run Award will go to the top four fastest overall times and the Best Trick Award goes to the person who throws down the finest trick of the event.

DC's "Hit & Run" will kick-off in California's fresh powder, Nordic terrain of Mammoth Mountain from February 26-27, 2016. The course will cover the South Park of Mammoth and open with an 18-ft pipe, weaving through jibs, hitting jumps, ducking into the trees and ending in the lower South region of Mammoth. For registration information, the schedule and additional details check out mammothmountain.com/dchit&run.

Next stop, DC Snowboarding gives riders a chance to compete in Meribel, France home to DC's iconic Area 43. DC created Area 43 five years ago and it's only progressed each year to become arguably one of the finest terrain parks in France. Riders will have a chance to compete in Meribel from March 17-18, 2016.

Making its way around the world and back, DC's "Hit & Run" will finish strong at Whistler Blackcomb resort located in Canada's coastal mountains of British Columbia. The competition will take place from March 26-27, 2016 allowing riders to shred the vast and varied terrain of North America's #1 resort and a chance to take a home a DC "Hit & Run" cash prize. Stay tuned for the "Hit & Run" schedule and registration details at whistlerblackcomb.com.
For more information on DC's "Hit & Run", please visit dcshoes.com/hitandrun and for the latest on DC Snowboarding follow the brand at @DC_Snowboarding and search these hashtags #DCSNOWBOARDING #DCHITANDRUN.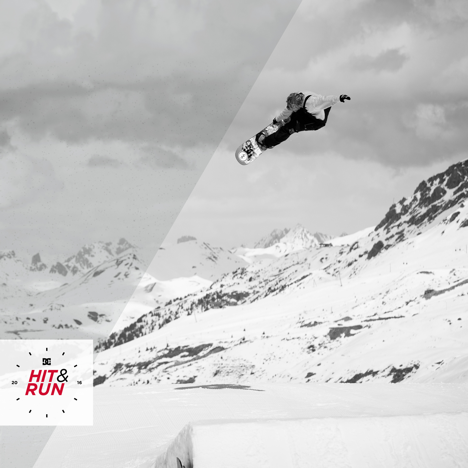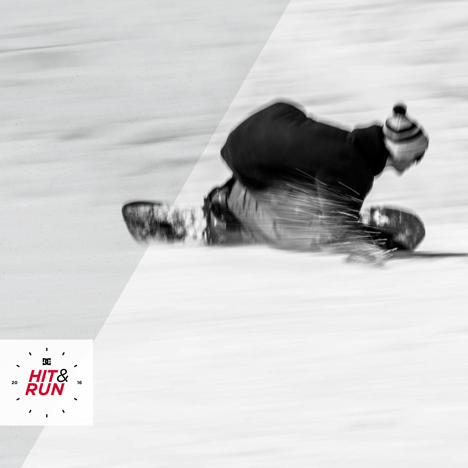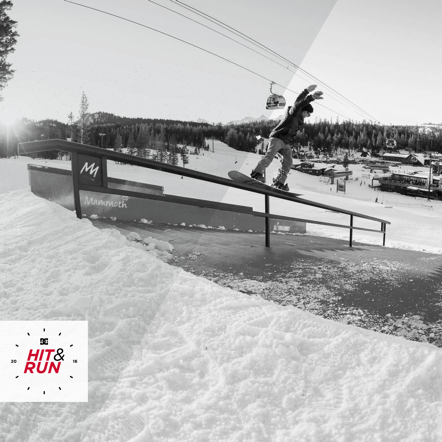 ---