BACK TO NEWS
TEN's GRINDTV Becomes Official Media and Production Partner of GoPro Mountain Games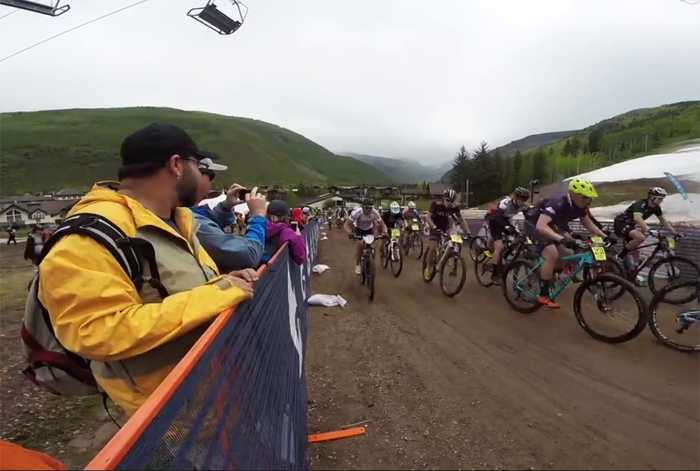 The Enthusiast Network and the Vail Valley Foundation, owner and operator of the GoPro Mountain Games, are excited to announce their official media and production partnership for the 2016 GoPro Mountain Games. In addition to the media partnership, the Vail Valley Foundation has selected GRINDTV to produce the video content from this year's events and collaborate on the distribution strategy.

The GoPro Mountain Games, known as the world's most exciting mountain sports and lifestyle event, will celebrate its 15th year with prizes, giveaways, and early-bird registration deals set to kick off February 15 at mountaingames.com. This year, GRINDTV will join TEN's SUP, BIKE and CANOE & KAYAK brands in providing support with content and videos. With GRINDTV's digital reach of more than 10 million unique visitors and more than 700,000 social followers, this addition will strengthen the Mountain Games' content strategy and ensure its continued success.

GRINDTV is a digitally led, socially amplified gateway to adventure sports and outdoor lifestyle, delivering compelling content across multiple platforms and engaging a new digital audience for the GoPro Mountain Games.

"The GoPro Mountain Games is the ultimate celebration of outdoor lifestyle and competition, and we're thrilled to expand our participation as a media partner this year," says Norb Garrett, executive vice president/general manager of TEN, Sports & Entertainment.

"The GoPro Mountain Games produce epic content—everything from SUP Cross to DockDogs Extreme Vertical—which we're looking forward to highlighting and introducing to new audiences through our broad reach and the TEN verticals," says Aaron Carrera, general manager of GRINDTV.

"Working with TEN in 2016 means we will have a passionate and knowledgeable media partner working with us at the Mountain Games this year," says the Vail Valley Foundation's Dave Dressman. "They've got exactly the right enthusiasm and background to bring the stories of the Mountain Games to life, and they have a distribution plan we think will integrate perfectly with our audience."

Attendees and participants from all across the United States and world will convene at the 2016 summer GoPro Mountain Games June 9 through June 12 in Vail, Colorado, for the largest celebration of adventure sports, music, and mountain living.



---