Back to News
SHRED OPTICS and SLYTECH PROTECTION – Interview with Partners, Ted Ligety, Carlo Salmini, and Federico Merle
February 25, 2016
Shred Optics and Slytech Protection are brands born by bringing together an Olympic gold medalist (Ted Ligety, 2 golds), an MIT educated Engineer and alpine skier (Carlo Salmini), and an MIT educated credit and derivatives trader with a marketing mind (Federico Merle). Good things come in threes. There's a lot to be learned in this story, paying close attention will reveal useful information. Enjoy.

How did you all connect with each other initially and how have you been able to use your unique backgrounds to make Anomaly Action Sports what it is today?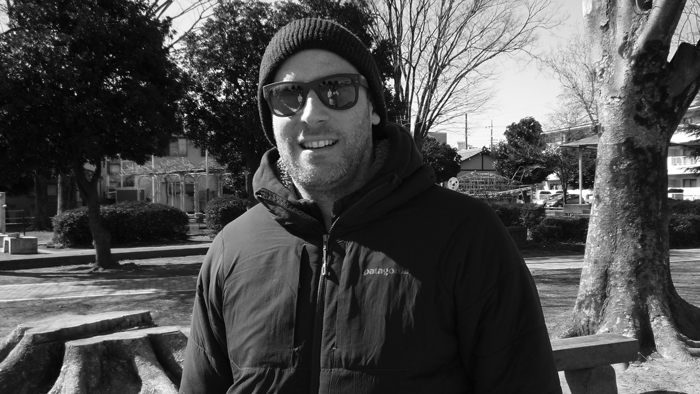 Carlo Salmini (Co-founder, Lead Product Engineer)
Carlo Salmini (Co-founder, Lead Product Engineer):
It was a long time ago that Ted and I met. And to be honest, it was a pretty bizarre set of circumstances. I was working in R&D at a company that was building carbon fiber components and accessories after completing my master's degree in materials engineering at the University of Padova outside of Venice, Italy, and at the time I was working in the lab during the week, while I spent my weekends experimenting with carbon fiber applications for alpine products. I was an alpine skier back then, and that's where my roots were, so naturally my product interest laid in that realm, and after some trial and error I ended up with a working prototype I began testing and using. It turned out the carbon fiber guards I had made were more durable, stiffer, and better fitting than what was currently on the market, so, my next step was to get some more input from athletes to test. I ended up hopping a flight to Mammoth that spring to try and find some national team athletes who were training to give them a go. One of the first people I ran into was Ted Ligety, and as techy as he is, he agreed to give them a try. To make a long story short, Ted became very involved with testing and R&D drawing on his wealth of core insight into product performance. That was the beginning of Slytech: innovation through high technology.

After Ted won his first Olympics in Torino, he suddenly had this big platform to stand on in the public eye, and the first thing he wanted to do was to create something to stand on outside of his young but successful ski career. I went out to Park City to visit him that summer, and as we tossed around ideas for something to work on together, we settled on the snow optics market, realizing that there were no brands combining the technological performance that race brands offered, and the style that lifestyle brands offered. There was a market gap where we could combine our product know-how and lifestyle experience to create something truly unique. That was the beginning of SHRED: the perfect combination of style and performance.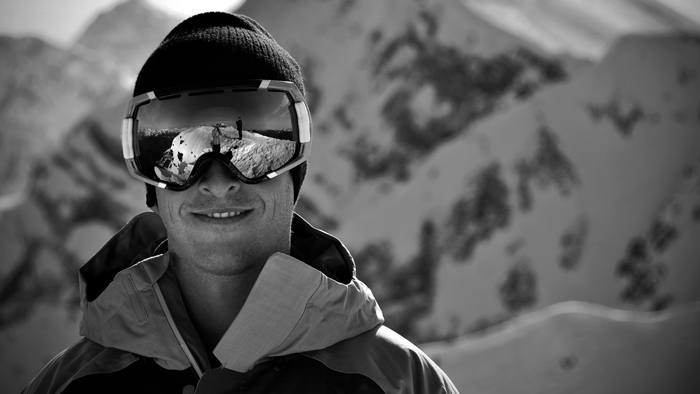 Federico Merle (CMO/CFO):
The brands really took off organically from there. Looking back at the history of Shred and Slytech is such a fascinating story, one that is built upon an authentic athlete foundation that carries into today. With Carlo's background in alpine and technology, and Ted's athletic insight and product knowledge, there was a great foundation. Carlo decided that to take the next step he needed to strengthen his business education and background. He ended up enrolling at the MIT Sloan School of Management at the same time as I did.
Carlo and I clicked straight away. We'd head up to the New Hampshire coast to go surfing when we could, and sneak away to the mountains in the winter to ride at Loon Mountain. After we graduated, I ended up taking a job on Wall Street as a Credit and Derivatives Trader. Carlo and I stayed in touch and worked behind the scenes with Shred and Slytech, and eventually it was my passion for action sports that brought us back together formally. I ended up joining Ted and Carlo as a partner a little more than three years ago.
As we formalized the new partnership, we went out to Park City and met with Ted to go through the restructuring of the company to attain the potential for both Shred and Slytech to be able to live at the center of the action sports ecosystem as true action sports and lifestyle brands. In what seems now to be the perfect symbolism for our partnership, we spent a couple days going through all of the details of the brands growth plan and expansion, while we mixed in as much mountain biking as we could in the Park City summer.
It seems that you have a different type of management team. What's different?
CS:
We do have a very different management team than all of our competitors, and even looking outside the industry, I can't imagine seeing a team of partners with such different and complementary backgrounds as ours, especially with a two time Olympic gold medalist and five time World Champ.
FM:
Carlo, Ted, and myself bring three different, yet entirely synergistic sets of expertise to Shred and Slytech. Carlo has a wealth of experience in materials and product engineering, Ted has a level of core athlete insight with products and promotion, and I myself focus on the Marketing and Financial aspects. That in and of itself is entirely unique, however, because of the very systematic and quantitative environment that carried forward from our formation, we have decided to structure everything we do with levels of extreme precision and analytics that are taken to the limits. We pretty much run models for everything. We have what we like to call our Three Pillar framework, where our brands are built upon three categories: making the best products on the market, building the strongest athlete teams in the market, and using differential marketing to distinguish our brands through unique and bold communication of those products and athletes. We are extremely systematic in our approach with all three pillars, and we put a lot of effort into quantitative decision making while executing.
How has the connection of snow sports to mountain biking created a natural business progression from snow to other avenues?
FM:
Well, our entrance into mountain biking is only one of the progressive steps we have taken as we have grown. First and foremost, after our restructuring a little more than three years ago, we positioned ourselves in freeskiing, alpine, and snowboarding as two of the strongest brands with the most talented and diverse teams in the market. Moving to mountain biking was really the second step we took, and the third has been moving into surfing as well as the lifestyle markets with our sunglass collection supported by the same Three Pillar framework.
Moving into bike, surf, and lifestyle are some of the systematic steps we took to position ourselves at the center of the action sports ecosystem. From a macro perspective, these moves make a lot of sense because of a clear overlap in users and user behavior from market to market. From a business model perspective, it's also incredibly beneficial because these steps allow us to offset seasonality as we expand Shred and Slytech into different markets.
Why is it so important for the brand to make products fueled by passion?
CS:
For us, product perfection is paramount. It's not a line we use for PR. We just really want to take care of our consumers, our athletes, and in a selfish way our families andfriends. We want to give the action sport enthusiast access to the best gear on the market to improve their experience and protect them against the inevitable.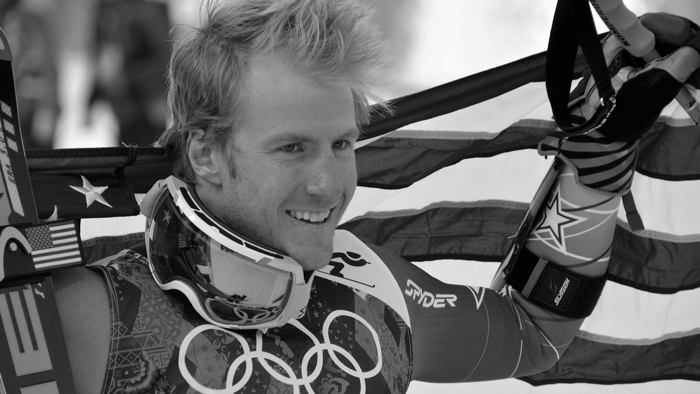 Ted Ligety (2X Olympic Gold Medal Winner)
Ted Ligety: My wife, Mia, always says to her friends and family who aren't endemic action sports enthusiasts that she just feels better when I am out competing using Shred and Slytech gear because she understands the level of technical and safety innovation that goes into each product we make.

What do you look for in athletes and how do you use their expertise to the brand's advantage?

TL: First and foremost, we want athletes who are looking to and are enthusiastic about joining our family. After all, this is an athlete born and run company, so we want to make sure that our athletes will be as involved as possible in the progression of the brands.

FM: We have something called our Marketing 360 strategy, which is based around print advertising, product guides/reviews, web activities, social media, and movies. Our aim is to contact each consumer in every market through at least two of these mediums at least twice a season. Athletes and their expertise play a very important role in the marketing 360, because in the end it is their talent that gives them both relevance and placement in the media, movies, and top of mind in consumer perspective.

The key difference in our marketing strategy is not our Marketing 360; it's that we're very good at building brands and monetizing marketing investment, and the Marketing 360 is our method toward those ends.

CS: We want athletes that are very involved in the other two pillars: product +input on marketing 360.

TL: Exactly, we don't want ambassadors or figureheads. We want family members who are involved in the foundation and progression of our Three Pillars.

What is unique about your team riders as a whole?

TL: What's unique about our teams is the simple fact that in each respective market we not only build, but also cultivate, heavy hitting teams filled with athletes who are constantly pushing their respective sports, themselves, and Shred and Slytech to new heights.

Our freeski team is one of the strongest on the market, our snowboard team is filled with legends and the next generation of legends, our alpine team has more Olympic and World Championship medals than we know what to do with, and our core bike and surf teams are continuing to grow by the week.
SHRED SLAM-CAP NoSeason Video from Anomaly Action Sports on Vimeo.
What's next for Shred Optics and Slytech Protection?
The brands have been growing super aggressively over the last three years. We are constantly analyzing new sources of growth from our markets and in new markets, as well as new sources of revenue such as licensing some of our technologies.
We are completely committed to growing our influence and continuing to push our Three Pillar framework.


---