BACK TO NEWS
Torey Pudwill & Ryan Sheckler Parnter on SKATEMoji App
Select Digital Media Releases SKATEmoji Keyboard for iOS Devices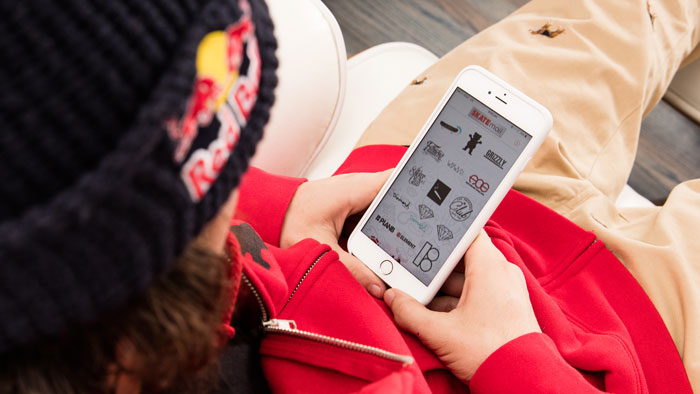 World-famous, professional skateboarders Torey Pudwill and Ryan Sheckler have partnered with industry executive Sean Apgar and Select Digital Media to bring skateboarders the emojis they've been waiting for.

SKATEmoji, a new keyboard app for iOS compatible devices, allows users to easily insert skate related images right into their text messages, emails, or as picture emojis in Instagram and Snapchat. Want to meet your friend at the spot? Can't believe you just broke your board and have to share it? Need your homie to bring some wax to the ledge? Now there's a texting app for that.

With SKATEmoji, skateboarders can communicate with graphic texts in the universal language understood by skateboarders regardless of where they might live or language they speak. And oh yeah, the artwork is intended to make it fun. Dig around in the more than 100+ pieces of original skate themed art and brand logos.

"Of course we're always on our phones and always texting and using social media. I've been wanting something like SKATEmoji for a while now to let people text funny skate shit that only we know about. Being able to do this with Shecks makes it more fun knowing we're going to be sending each other SKATEmojis non-stop," Torey Pudwill.

Available now in the Apple App Store, SKATEmoji is compatible with any device around the world using the iOS 9.0 or newer operating system on an iPhone, iPad, or iPod Touch. SKATEmoji is the first of many exciting products delivered by Select Digital Media, LLC.



---