Back to News
Big Changes at Superfeet; Change Becomes New Norm
April 12, 2016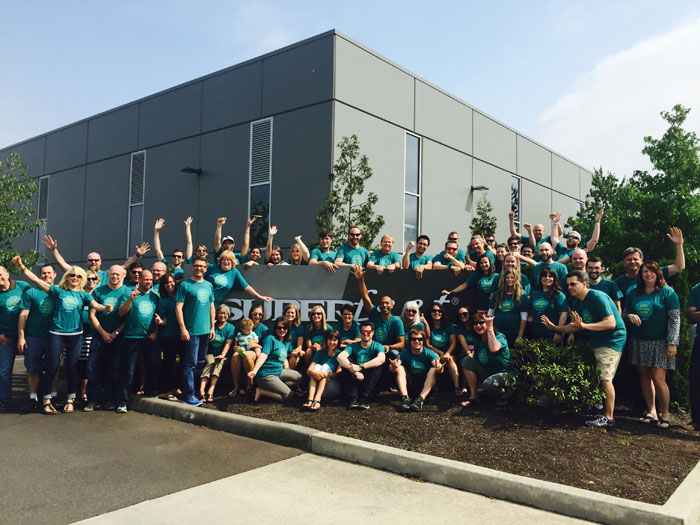 Superfeet underwent major changes that came to light in 2015 and the company is continuing its evolution into 2016. Think about the significance of these changes: launched two lifestyle collections (me and GO), a hunting collection (Trophy), revolutionized their beloved custom insole program, became 100% employee-owned, and added an ambassador team to their repertoire.
As a follow up act to 2015, Superfeet is launching into footwear with the OUTSIDE sandal, introducing four new insoles, and expanding its lifestyle collection. Here's more on all of this change.
Superfeet is undergoing and revealing massive changes. Who is the person or team behind the genesis of all of this change?
It's true, over the last few years we have seen a tremendous amount of good changes happening at our company. We don't believe that there is one person one team behind these changes. We are a company that believes we are all in it together. To be experiencing this type of growth in in a company our size we believe it's essential for everyone to be in agreement and stand behind the changes that are happening. We have implemented things like our cross departmental Pillar Teams which allow our employees to sit on different boards within their areas of interest and advocated for change throughout the entire company.
How long ago was the decision made to make these changes and why change?
We have been working hard for the last three years to implement these changes. Ultimately we needed to make these changes to grow our business and sustain our market share.
Once the plan was laid out how much change needed to happen in order to execute on it?
A lot, we have added staff, worked to improved processes, redesigned our warehouse to expand manufacturing and shipping capabilities, more than doubled our marketing dollars and have introduced more new products that in the almost 40 years that we have been in business.
What is the company culture and environment now compared to before the changes?
In addition to the product changes we have also made changes to ensure that the company's culture stays intact and continues to grow with our company. Becoming 100% employee owned last year has really helped to create a renewed sense of ownership for many of our employees. We have also implemented Bi-Weekly Company sponsored happy hours, and two new lounge spaces that allow our employees opportunity to get together and network amongst departments or just take a load off. In addition, we have been able to add to our employee wellness program by offering free gym memberships to all employees and have been able to our employee benefits.
When was it evident the decision to change was the right decision?
We started looking at our future as a company and started asking the question where do we want to be? This is ultimately what led to the change. We knew we could do better so we started taking the steps to do so.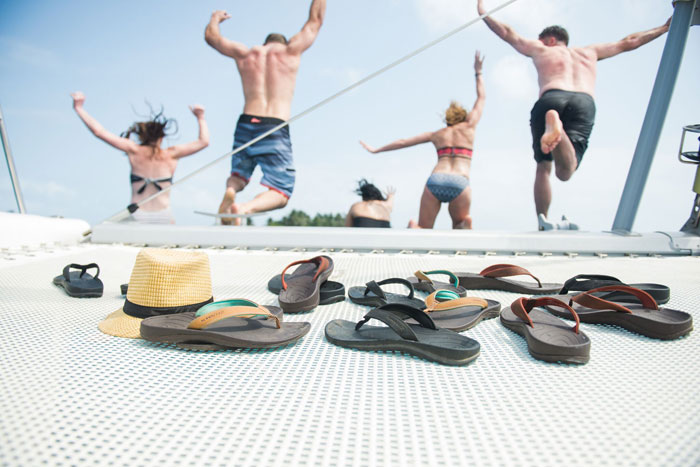 What are the biggest surprises in the outcome, so far?
The support we have received from our retailers and our fans. We are determined to do this the right way, change can be tough and we have received and overwhelming amount of encouragement.
What is the new norm for Superfeet as a company?
Change is the new norm at Superfeet. We are moving quicker than ever before and we are enjoying every minute of it. We will continue to launch new products, introduce new campaigns and push the limits of what we think it possible.
Are there plans to add people to the team?
If so, what department(s) and opportunities are next up? We are always looking for areas of opportunity. The company will continue to grow in order to meet the demand of our products.
What's coming down the product and company pipeline next?
We are excited about the launch and growth of our products in the footwear category and our upcoming Digital Fit Technology which will help revolutionize shoe fitting as a whole.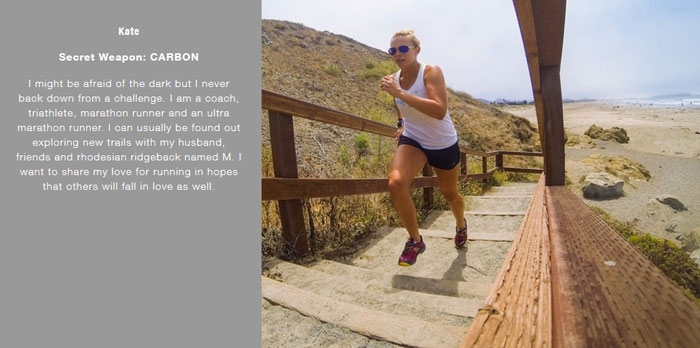 ---