Back to News
Global Surf Industries Hires Jesse Faen as Marketing Communications Manager
April 18, 2016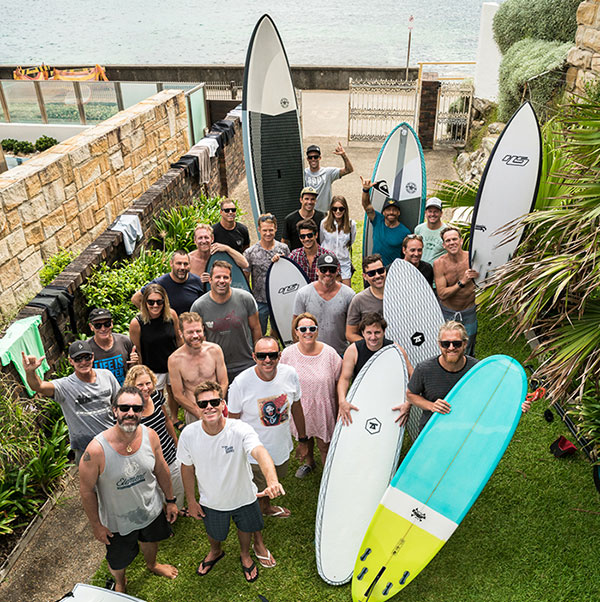 Faen will be based in Los Angeles, building upon GSI's overall awareness, retail support, and their individual brands' dynamic ranges of surfboards and stand up paddleboards.
"As we enter our 14th year in business, the need to have a professional approach to marketing of our brands and company is paramount," said GSI founder and CEO Mark Kelly. "I have known Jesse for close to 20 years now, his passion for living our company mantra - Life is better when you surf®, coupled with his professional approach and enthusiasm to do the best job possible makes him the perfect person for this role with Global Surf Industries. I am super stoked that Jesse is part of the team".
Jesse began his career editing Waves magazine in Australia, moved to So Cal to edit Surfing, and traveled with the ASP (now WSL) world tour as media director for 7 years. He launched surf fashion brand Insight in the USA, and was VP of marketing for Quiksilver's VSTR brand.
"This is shaping up as my dream job," explained Faen. "When I began surfing 30 years ago, all I ever wanted was to keep enjoying the experience, ride all kinds of boards, travel, and ultimately share the stoke. I'm so grateful for this opportunity with GSI, as its exactly what I love doing, together with a company full of like minded surfers and paddle boarders."
Global Surf Industries held their annual conference in Australia last week. All staff, board designers, and international distributors, came together for a week of shared waves, inspiration, and excitement over the 2016 models being released.
About Global Surf Industries
Founded in 2002, Global Surf Industries has become one of the largest Surfboard and Stand Up Paddleboard companies in the world. GSI has domestic operations in Australia, New Zealand and the USA, as well as distributors in 52 other countries. GSI's portfolio of brands consists of a mixture of both Licensed: Haydenshapes, Walden Surfboards, Tom Carroll Paddle Surf and Tom Wegener's Seaglass Project, as well as GSI's own brands: 7S, Modern, Gnaraloo, Adventure Paddleboarding, Trident Paddles and Surfica accessories.
More Info
@surfindustries
www.surfindustries.com
www.facebook.com/GlobalSurfIndustries
---