Back to News
Photo Recap - Sea Otter Event Photos
April 18, 2016
The 26th annual Sea Otter Classic took place April 14-17 in Monterey, Calif. Sea Otter is a celebration of cycling that includes the largest consumer bike expo in North America as well as professional and amateur races (XC MTB racing, road & criterium, CX, Downhill, Dual Slalom, heck - even eMTB and folding bike races!) and fun events throughout the three day show. Sea Otter offers many sights and happenings to take in. Take a scroll down the page see some of the highlights! (and view more on Malakye's Facebook page)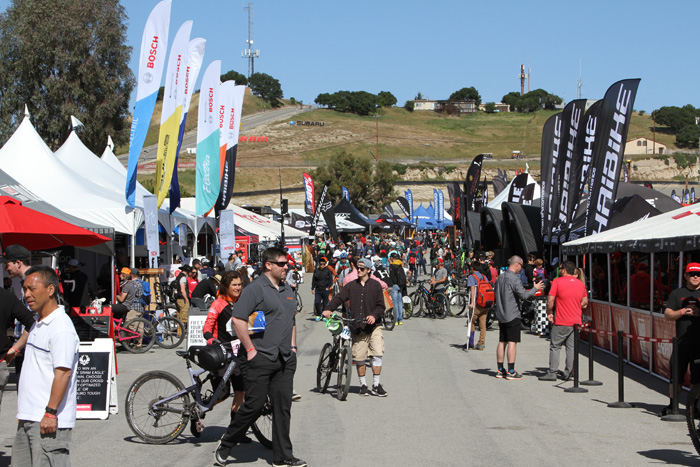 The aisles of the expo area were packed with people looking to check out the latest from the 400+ exhibiting companies.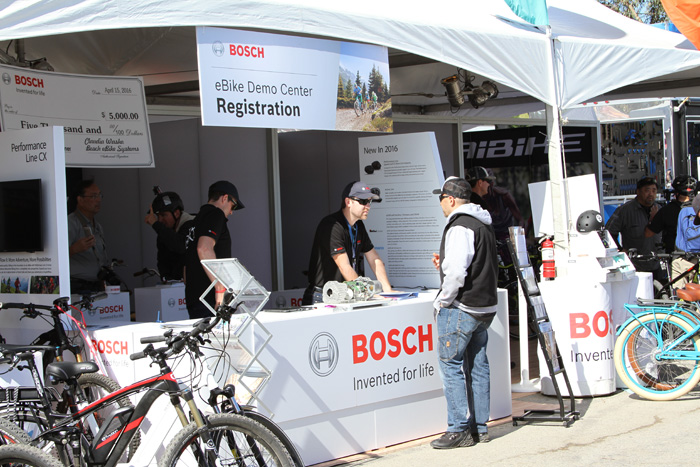 eBikes continue to have a strong presence at Sea Otter, and companies like Bosch brought fleets of demo bikes for attendees to test ride.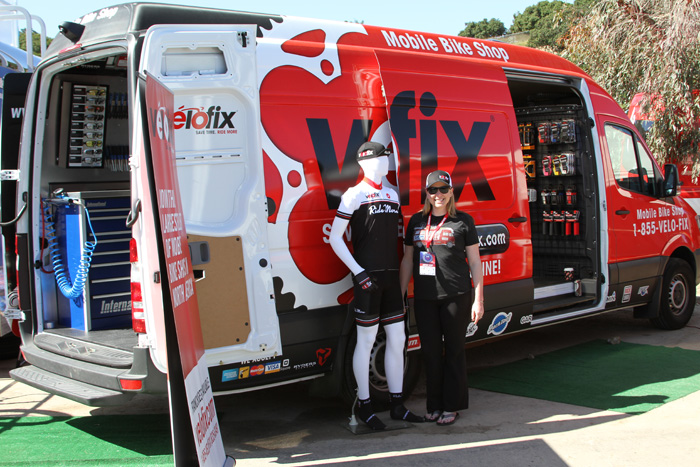 Amy of Velofix (with sidekick Boris) proudly stands in front of one of the company's fully equipped Mobile Bike Shop vans.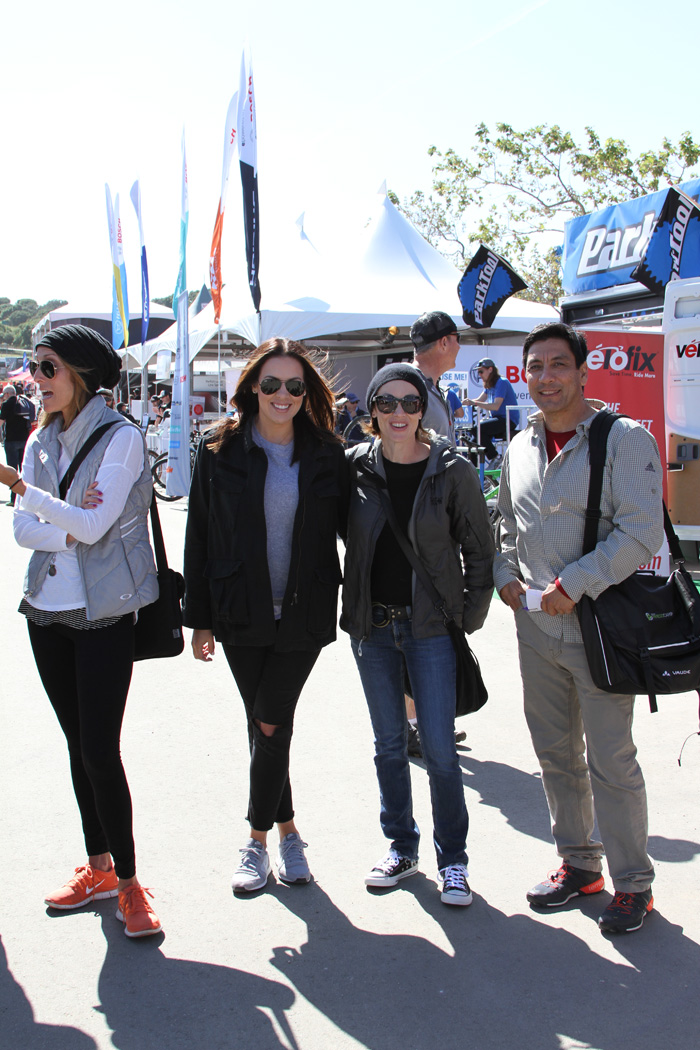 Running into old friends in the aisles is always a highlight at Sea Otter. Here, Interbike's Andria, Katie, and Gina catch up with Kenji Haroutunian of Kenji Consults.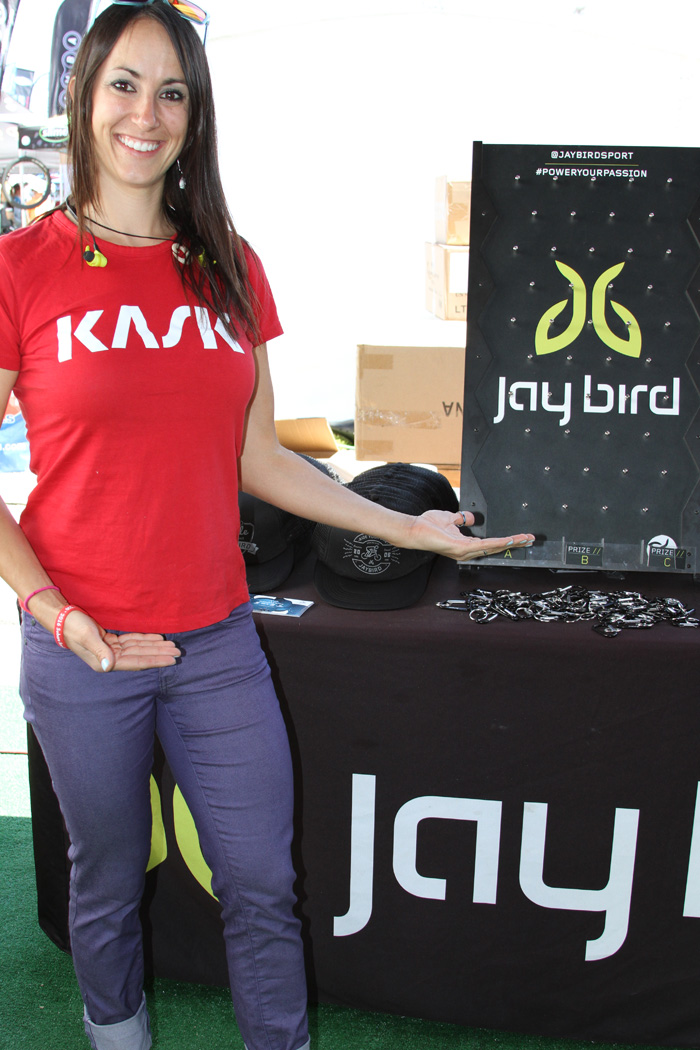 \
Pro Mountain Bike Racer and Jaybird Athlete, Sonya Looney.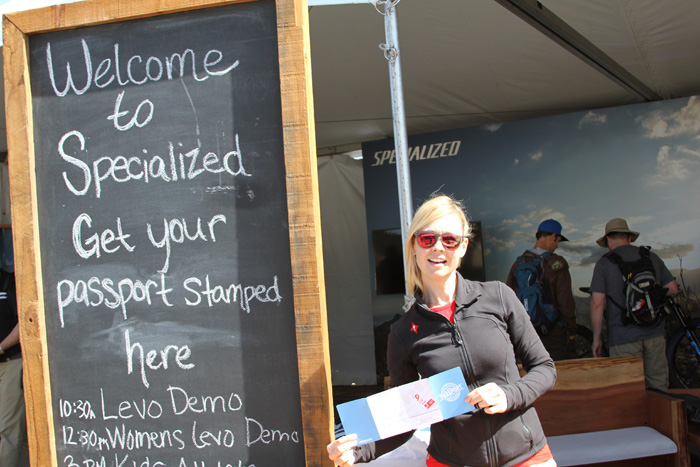 Nikki Tufte of Specialized was stamping passports left and right!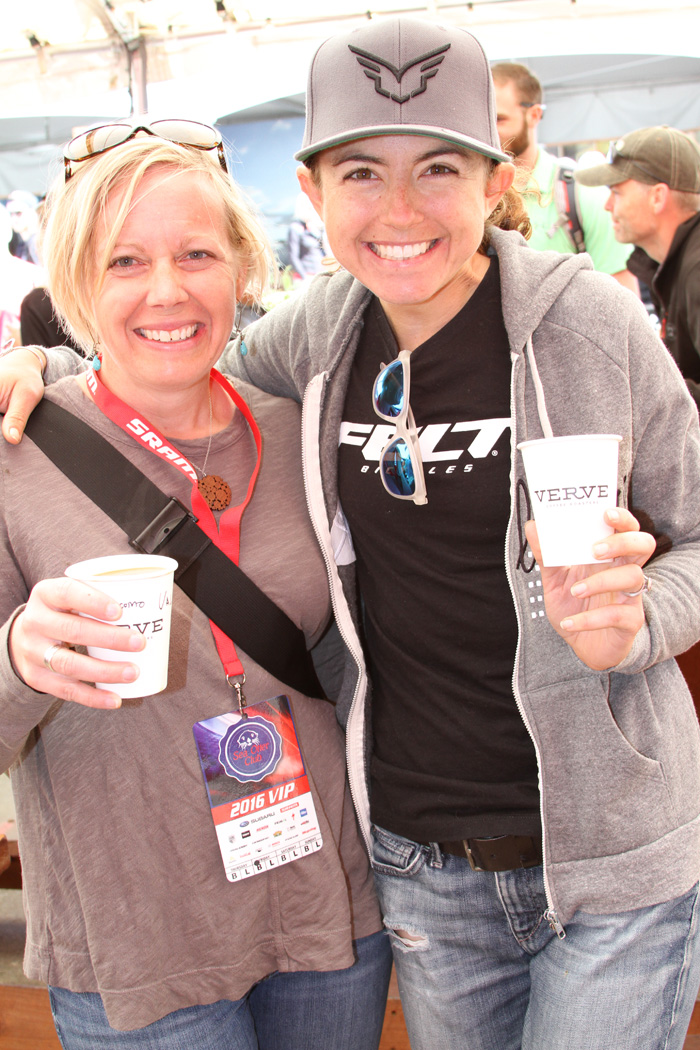 Val Vanderpool of BRAIN and Pro Mountain Bike Racer Larissa Connors enjoying a coffee break at the Specialized tent.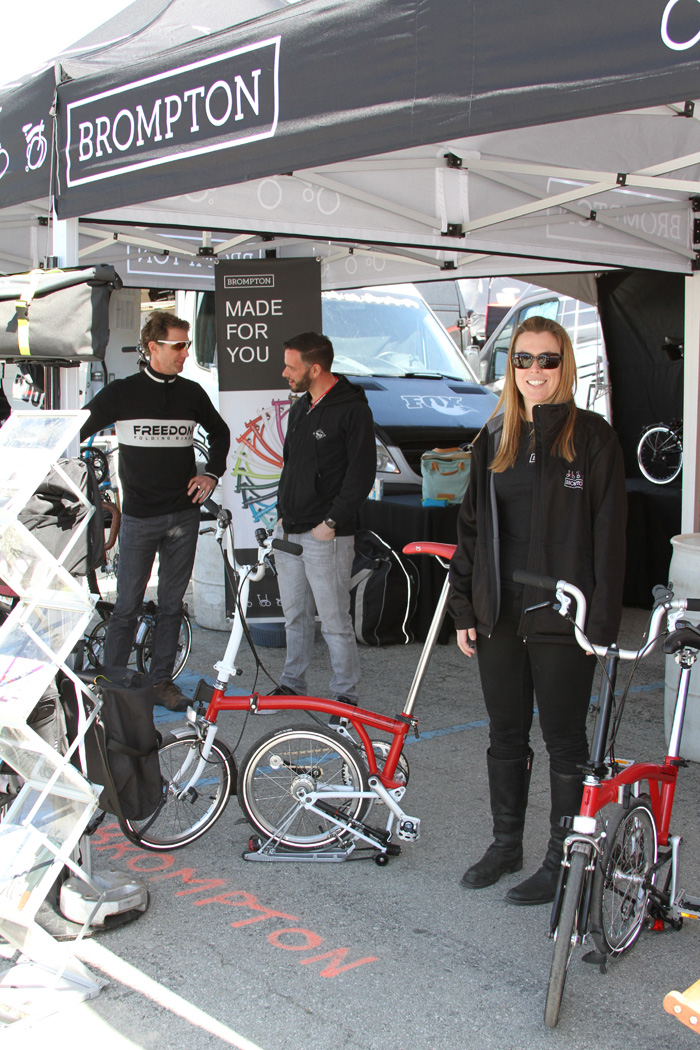 Brompton's Katharine Horsman

Ross Rushin of Trek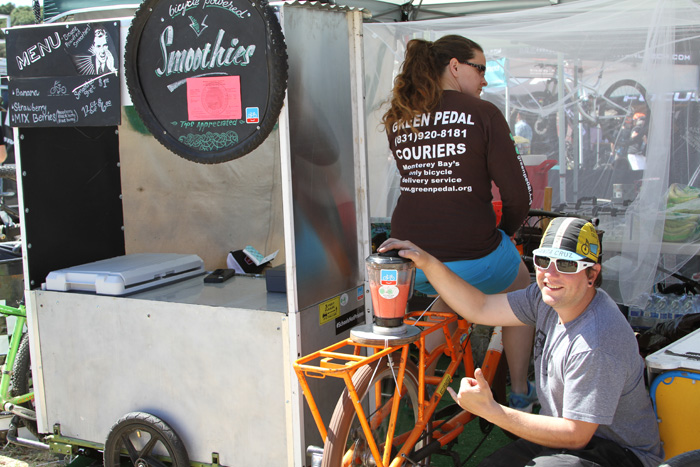 Smoothie blended by bicycle power? Yes please! Green Pedal Couriers were pedaling out delicious refreshments all weekend.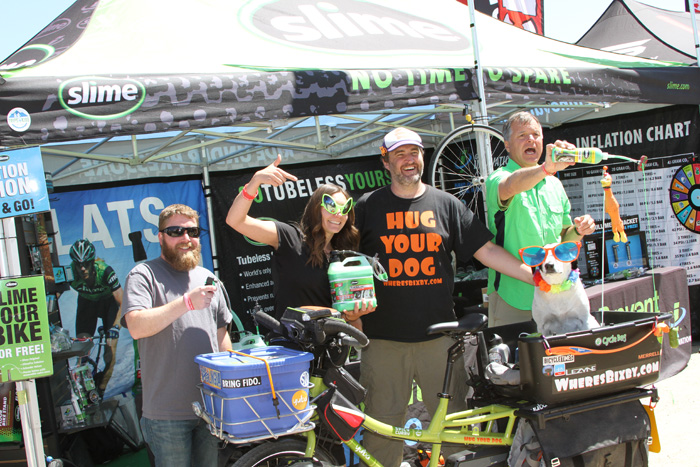 There was all kinds of fun going on at the Slime booth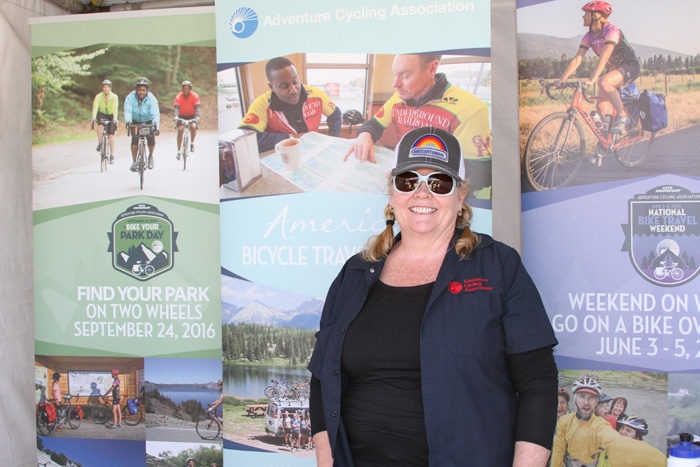 Teri Maloughney of Adventure Cycling Association, who made their debut appearance as an exhibitor at this year's event.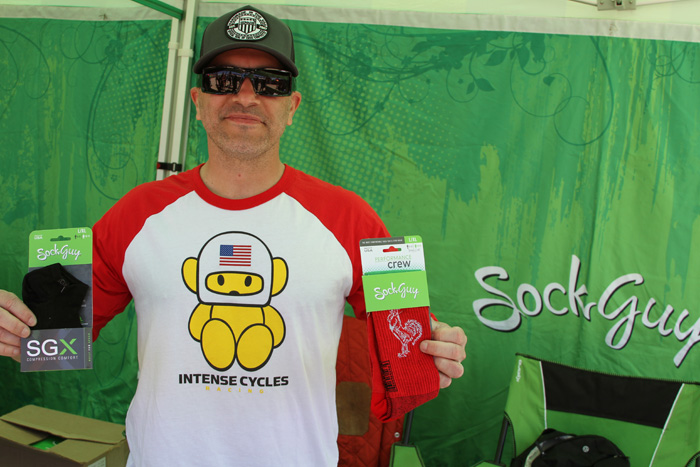 Sock Guy's Ben DiEduardo was busy slinging socks to a crowd full of excited customers.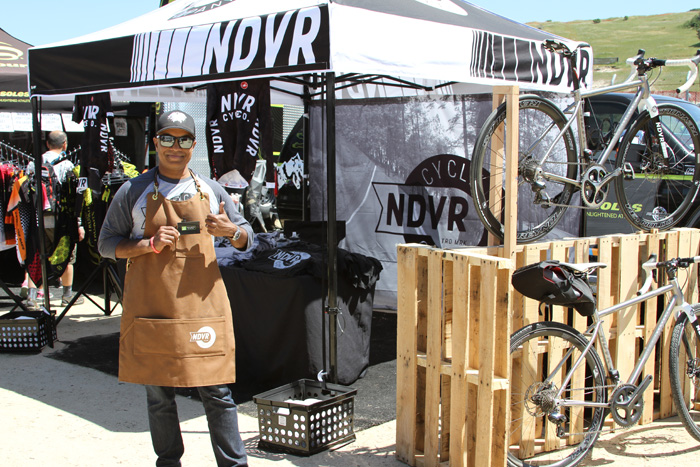 Ravi of NDVR Cycle, a new company that gives two-wheeled adventurers the freedom to explore with quick to assemble components and integrated transport system.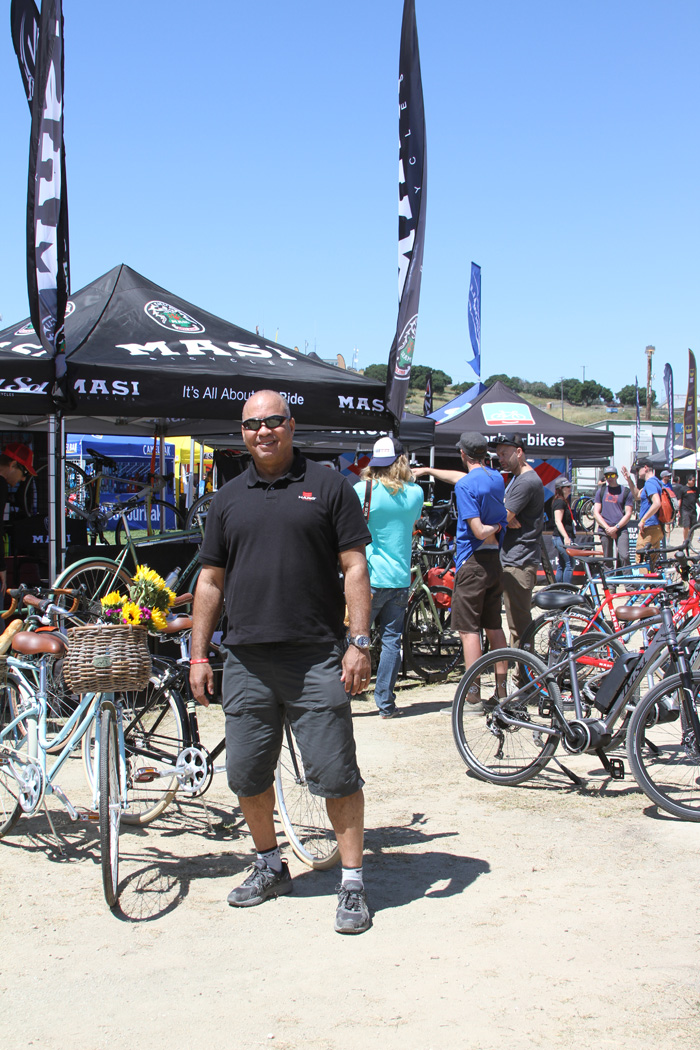 Rickey Strawn, Director of Sales for Haro Bikes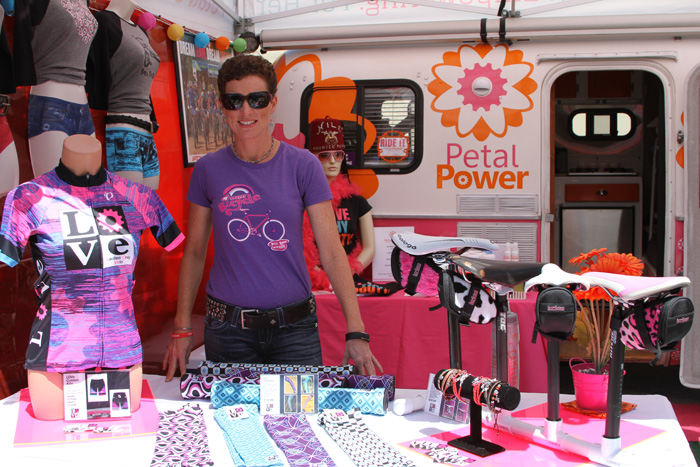 Petal Power's Jill Hamilton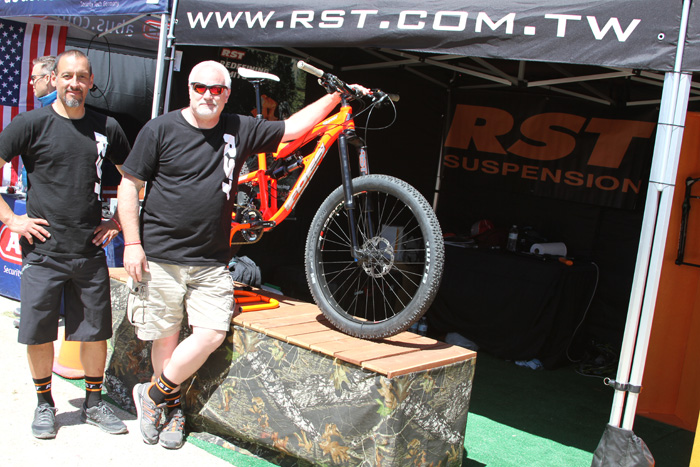 Bobby Acuna and Mike Dunn of RST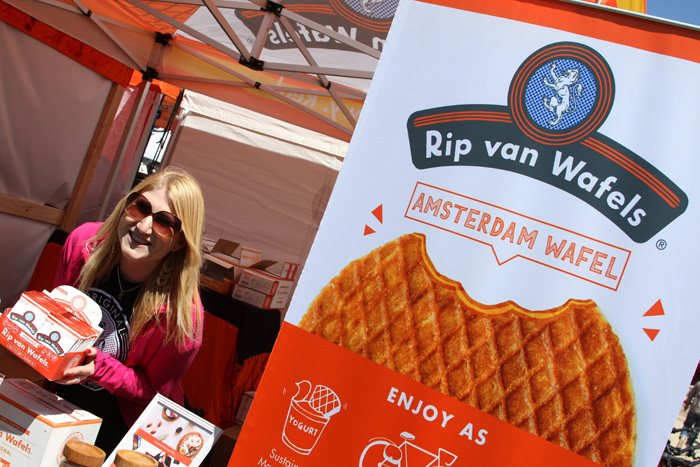 Jasmine Roe of Rip van Wafels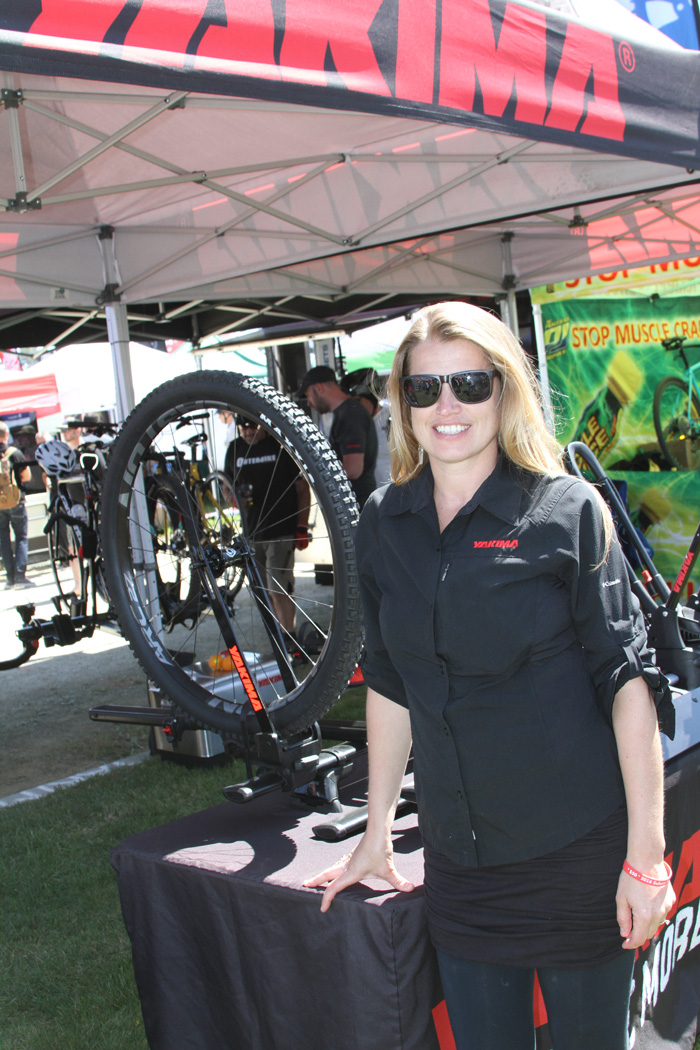 Yakima Brand Manager, Summer Henderson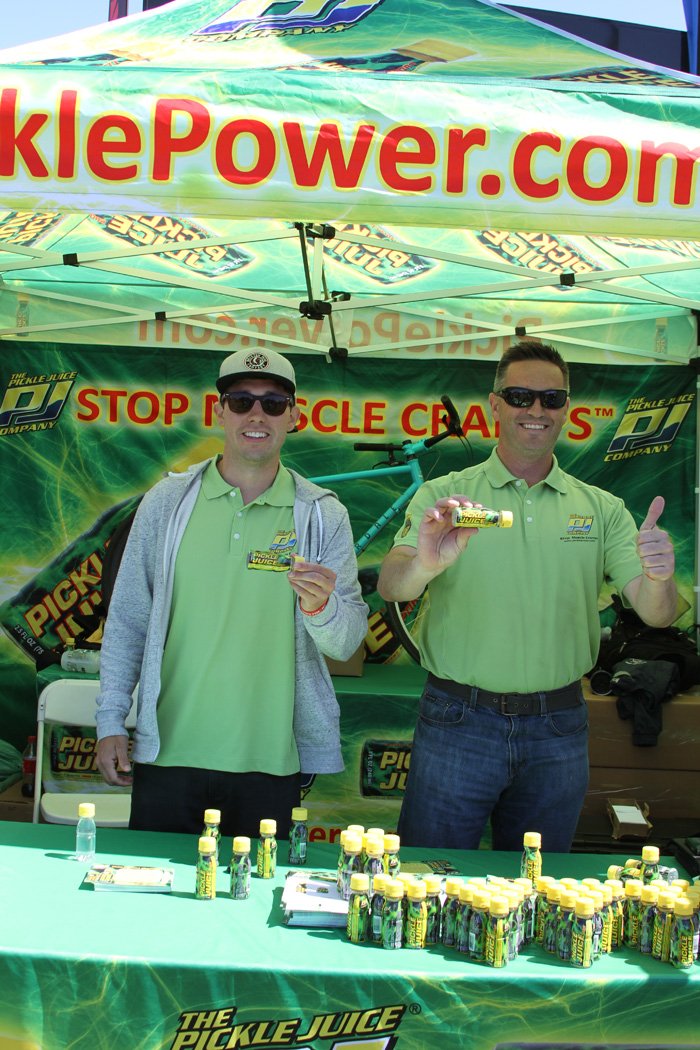 Chris McDonald and Filip Keuppens of The Pickle Juice Company, makers of an innovative sports supplement designed to stop and prevent muscle cramps.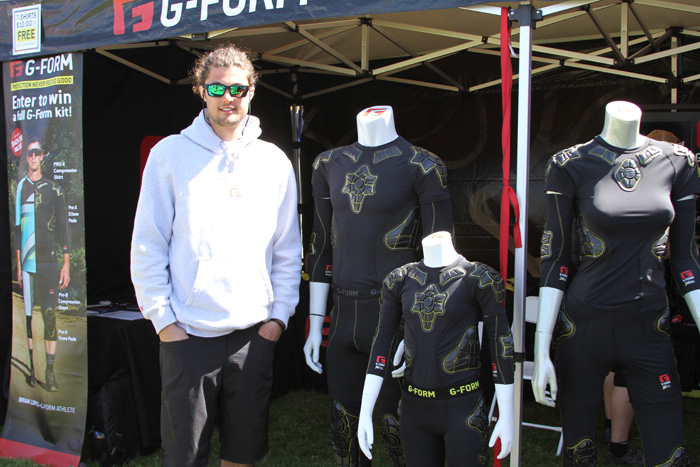 G-Form's Alex Sardella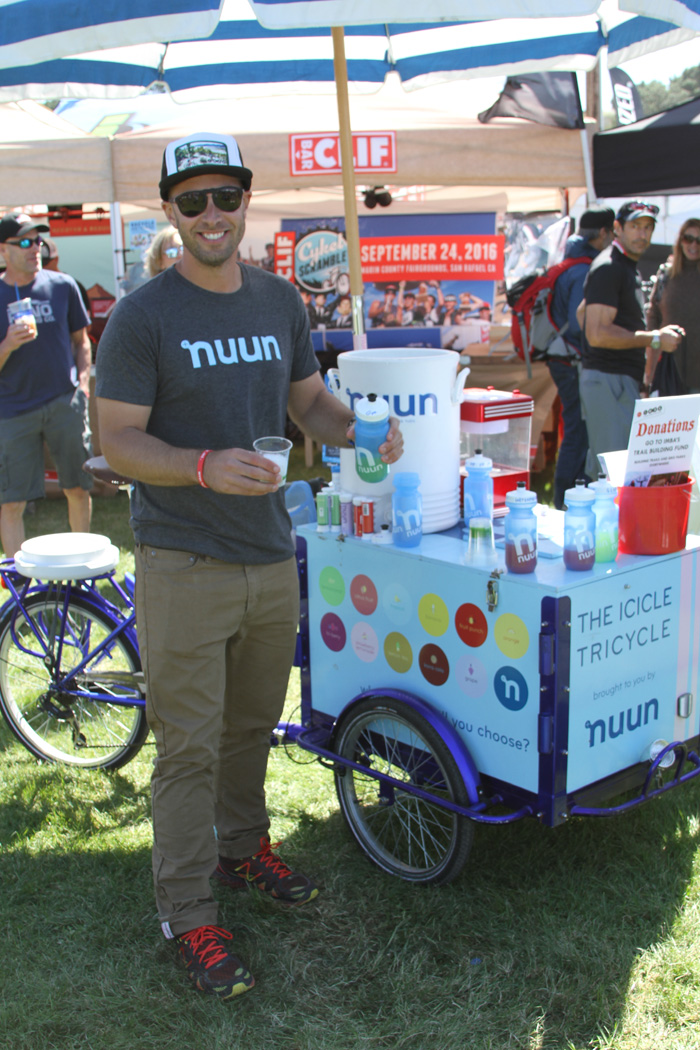 Chris Woods of Nuun offered attendees relief from the hot sun in the form of snow cones.
---