Back to News
Action Sports Brands, Executives and Sponsors Put the Pedal to Metal to Raise Funds at Tilly's 9th Annual Charity Golf Event
May 4, 2016
At Tillys 9th Annual Charity Golf Classic, various sponsors, brands and executives from the action sports industry rallied together and raised funds to support this year's beneficiary, Tilly's Life Center (TLC). Attendees golfed at the Dove Canyon Country Club in Orange County to support TLC's youth programs.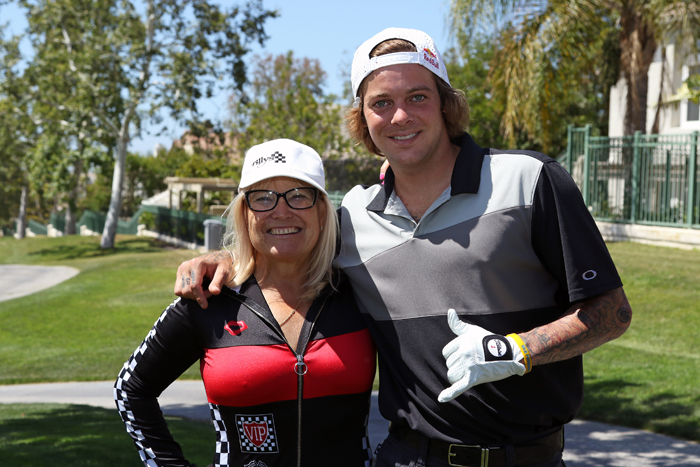 Tillys Co-Founder and TLC founder, Tilly Levine with Pro Skateboarder, Ryan Sheckler

"We're very grateful for the participation and support of our sponsors, brands, executives, volunteers and the turnout at this year's charity golf classic. This is what it's really about; the industry coming together to support the mission of Tilly's Life Center to create lasting changes in the lives of young people" said co-founder of Tillys and founder of Tilly's Life Center, Tilly Levine.

Key sponsors, brands, executives and athletes in attendance at this year's golf tournament included: Ryan Sheckler, Volcom, Fox, LRG, Neff, Quiksilver, Vans, Billabong, Converse and many more. The tournament started off in full gear with a putting contest by Odyssey and Tillys for a chance to win an Odyssey putter and 1 dozen Tillys Pro V1 golf balls, followed by a shotgun start at 10:00 a.m. sending golfers out on an 18-hole course stacked with games, giveaways and contests such as a hole-in-one to win a BMW.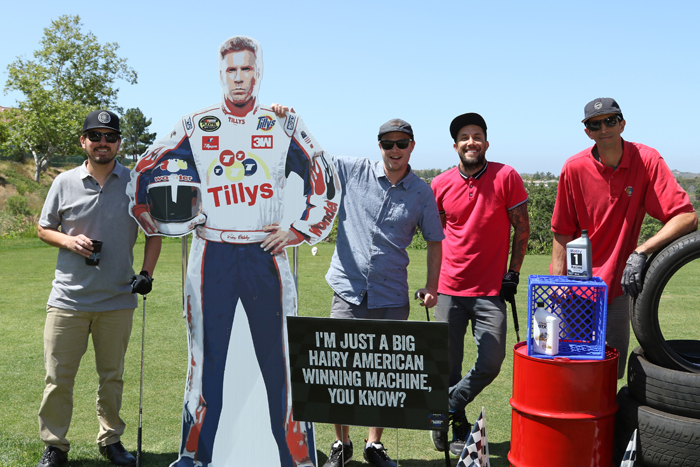 Element Brand team (left-to-right): Donovan Dartez, Marc Falkenstein, Fred Cantrell and Christian Scott


Attendees enjoyed hole activations from Wahoo's and Wienerschnitzel, Pabst Beer Company, Tito's Handmade Vodka, Layrite, SOCIAL, AsomBroso Tequila and live-art from James Haunt.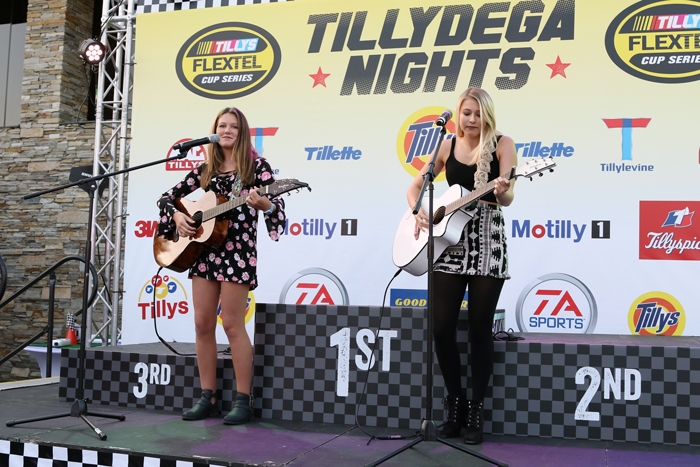 Tilly's Life Center ambassadors, Molly and Sidney performed a special song titled, "TLC Song" for the audience

Golfers and event-goers continued to celebrate well into the evening with a cocktail reception, food, speeches and performances from TLC ambassadors, live and silent auctions, awards and more.

Tillys 9th annual Golf Tournament gross and net winners included: Electric, Quiksilver/Roxy, Moss Adams, Raj Swim, Neff and LRG.

Tilly's Life Center is a youth-focused, 501(c)(3) nonprofit charitable foundation aimed at empowering all teens with a positive mindset and enabling them to effectively cope with crisis, adversity and tough decisions.

Tilly's Life Center and Tillys would like to thank all the dedicated volunteers, sponsors and brands that helped make this year's golf tournament successful. Special thanks to event sponsors and live auction donors: Above Sea Level, Inc., So Cal Retail Services, Midland Paper National, Chain Store Maintenance, The North Face, Michael Gerald, Winston's Crown Jewelers, Volcom, Chef Aki, Exclusive Resorts, Ray-Ban and Katin.

To stay connected, follow:
Facebook: facebook.com/tillyslifecenter and facebook.com/Tillys
LinkedIn: linkedin.com/tillyslifecenter and linkedin.com/Tillys
Instagram: @tillyslifecenter, @tillys and #TillydegaNights
Twitter: @TillysLC, @Tillys and #TillydegaNights

About TLC
TLC aims to empower teens to overcome their own adversity and crisis through positive thinking. Through tested methodologies from globally-respected thought leaders, TLC teaches effective life tools that enable teens the confidence and self-esteem they need to take responsibility for themselves – ultimately giving them the power to make positive changes in their own lives. To find out more, please visit www.tillyslifecenter.org.

About Tillys
Tillys is a leading destination specialty retailer of West Coast inspired apparel, footwear, and accessories with an extensive assortment of the most relevant and sought-after brands rooted in action sports, music, art, and fashion. Tillys is headquartered in Southern California, and as of April 20, 2016 operates 224 stores and its website, www.tillys.com.



---