BACK TO NEWS
Call for Entries - Santa Cruz Surf Film Festival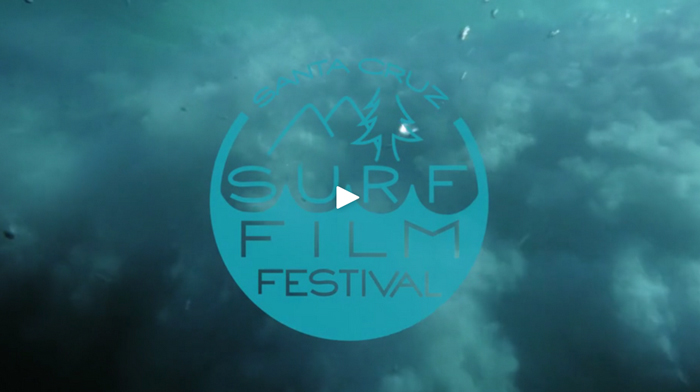 July 15 Deadline for Submissions
SUBMIT FILMS HERE: http://www.scsff.com/guidelines/

The Santa Cruz Surf Film Festival, back for its third year this October 7th - 8th, 2016, is stoked to announce its call for entries. For the past two years the event has brought the Santa Cruz community together for multiple nights of the best of surf films, shown where they were made to be seen: on the big screen.

"We encourage everyone to send in their films. Every year we love to show as wide a range of projects as possible, from established filmmakers to first-time directors," said the Festival's founder and director, Delphine Foo-Matkin. "We're already seeing a bunch of great trailers and are speaking to filmmakers who are just finishing exciting projects, so we're looking forward to another amazing line-up for 2016."

The Santa Cruz Surf Film Festival aims to foster the exchange of stories, ideas and perspectives among the surf community, and increase independent surf filmmakers' exposure to one of the world's most committed audiences of surfers and industry professionals.

The Santa Cruz Surf Film Festival is seeking both feature-length and short films that spotlight surfing and surf culture. Films with a narrative focus - either examining a specific element of the culture or telling a story - are preferred, but consideration will be given to all surf-related films.Preference will be given to films that have never had a commercial screening in Santa Cruz County, were completed after January 1, 2014 and are not available online for free. Submission rules and guidelines can be found on our website at http://www.scsff.com/guidelines/.

Films 30 minutes and over are eligible for the Feature category. Any film under 30 minutes in length should be submitted to the Short category.

Entries can be submitted online at www.scsff.com. Deadline for submission is 11:59 pm PDT on Friday, July 15th.



---