BACK TO NEWS
The Hundreds Collaborates with X-Large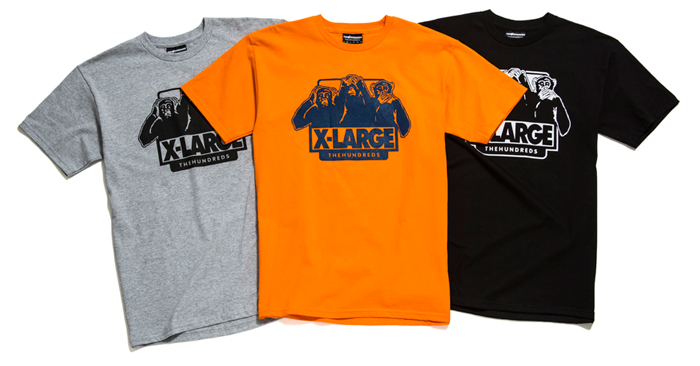 In 1991, Eli Bonerz and Adam Silverman opened X-Large on Vermont Ave, in the Los Feliz neighborhood of Los Angeles. At the time, they didn't know that the journey they would embark on would change the face of streetwear for generations to come. X-Large reflected the neighborhood it occupied—culturally diverse, unique, and on the rise. Since then, X-Large has remained a streetwear classic and Los Angeles staple—inspiring others with their pioneering spirit, West Coast culture, and Angeleno lifestyle. As Bobby Hundreds says, "The OG Gorilla was California's pre-millenial box logo. You had to have one. The bright orange tees, the trucker caps, and the clever graphic T-shirts captured the spirit of Los Angeles, in a style that resonated internationally."

In celebration of 25 years of X-Large, we are proud to introduce our second collaborative endeavor between The Hundreds and X-Large. The last time we worked with the LA brand was eight years ago, and though trends have come and gone, we've grown—alongside X-Large—stronger than ever.

The collection will feature 2 strapback hats and 3 t-shirts which include the orange and blue colorway—a nod to X-Large's original '90s chosen hues. The central capsule's graphic is inspired by the Three Wise Monkeys ("See no evil, hear no evil, speak no evil")—a recurring motif for The Hundreds that represents the opposite of gossip, hate, and negativity.



---