BACK TO NEWS
WE ARE HERE: GoPro Carlsbad
Do you ever have a moment in your work day when all you really want to do is walk out the door to go for a surf? Or maybe take a few swings at the punching bag? Maybe even, hop in a Formula1 car and hit the track for a few laps? For the GoPro employees that check into the San Diego office, this is an everyday reality. Headquartered in San Mateo, GoPro has office locations all around the world and thankfully for us, one right in our very own backyard. Malakye took a trip down south to check out the digs and see firsthand what the crew does that keeps this company's culture one of the freshest in the biz.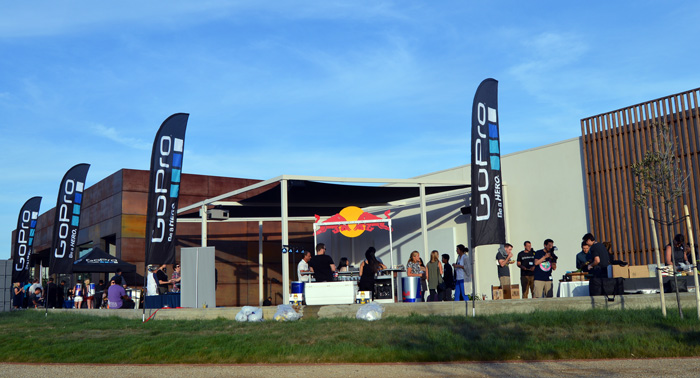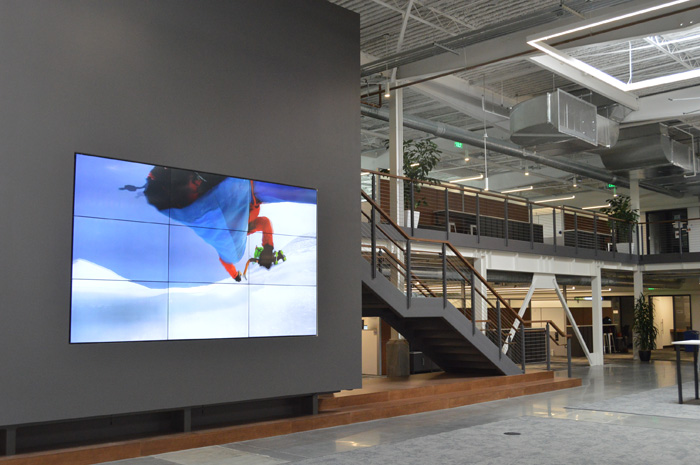 The 45,000 sq ft office space is part of the make campus, offering ocean views, on-site beach cruisers, outdoor showers with surf rack storage, a full fitness center and communal café.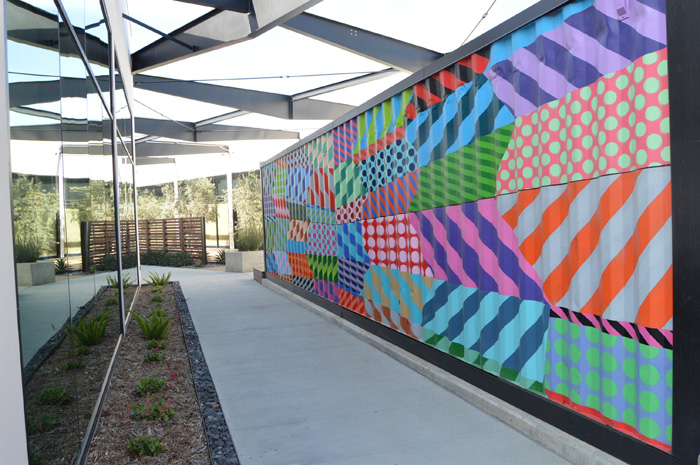 It's no wonder the Marketing staff has it down when it comes to teamwork; The honeycomb style desk clusters bring everyone together, while still giving each person the privacy of their own work space. When the afternoon slow-down starts hitting, just hop to your feet and bring your desk with you! All the work stations in the GoPro neighborhood are fully adjustable to work from sitting on your bosu ball or standing on the tips of your toes. With separate, fully-enclosed rooms to take private phone calls, it's inevitable that you will have a place to maximize production no matter where you're at.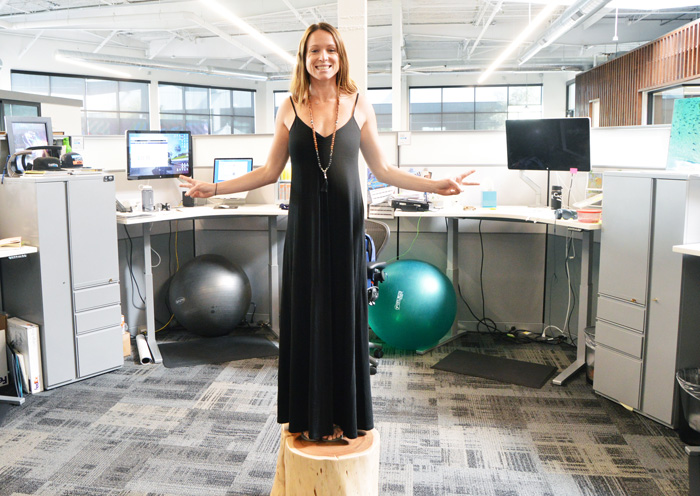 Media Relations Manager, Katie Kilbride glowing in her communal work space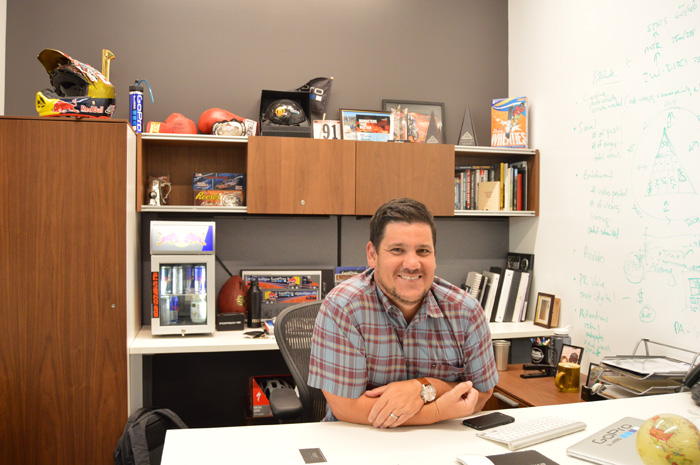 Bossman holding it down! VP of Global Sports Entertainment Marketing, Todd Ballard in his office space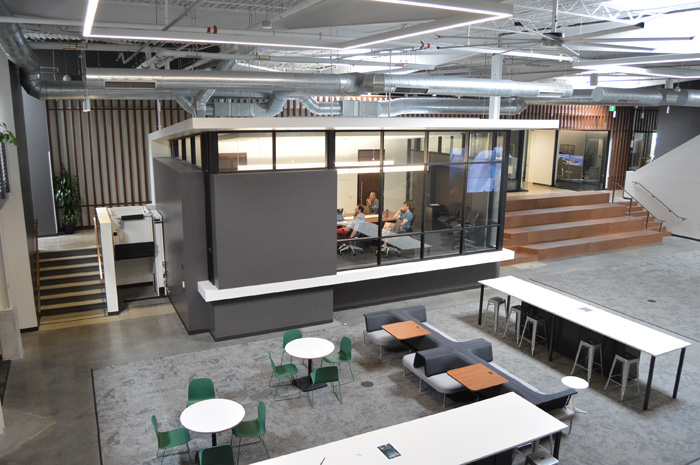 As if the environment wouldn't be enough to keep your work juices flowing for a full 8 hours, GoPro operates on a free-flowing schedule. The crew shows up for work when they feel they're ready, allowing ample time to enjoy the swell, get a morning run in or ensure the kids are off to school. At any moment of the day you can break to grab a Red Bull in the fully stocked kitchen, race a few laps in the virtual reality Formula 1 car, catch some rays on the sunny deck outside, join an afternoon fitness class... this list can keep going!


GoPro's LIVEIT : Keeping the Work-life Balance Strong

There are no set hours and employees are encouraged to do what's necessary to stay productive while in the office. So much in fact that GoPro has implemented a weekly program known as LIVEIT, where employees are required to leave the office for a few hours each week, to embark on an adventure. No matter what the adventure; a bike ride, trail hike, or a skate session, the only requirement is that you document it with your GoPro!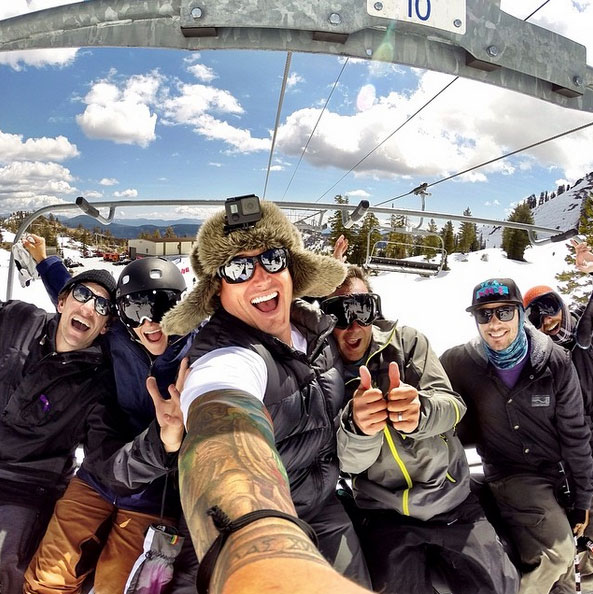 The whole marketing team enjoying a LIVEIT in the snow up in Tahoe, CA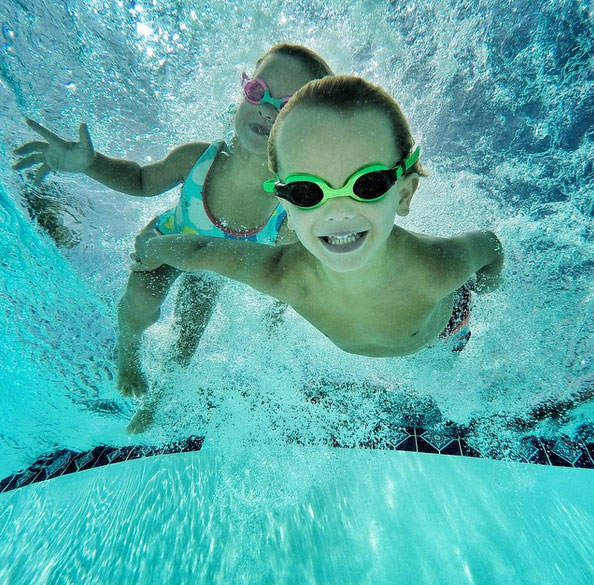 Team Sports Marketing Manager, Lonie Paxton spends his LIVEIT family style! Swimming with his 4 year old twins; Reese and Rylan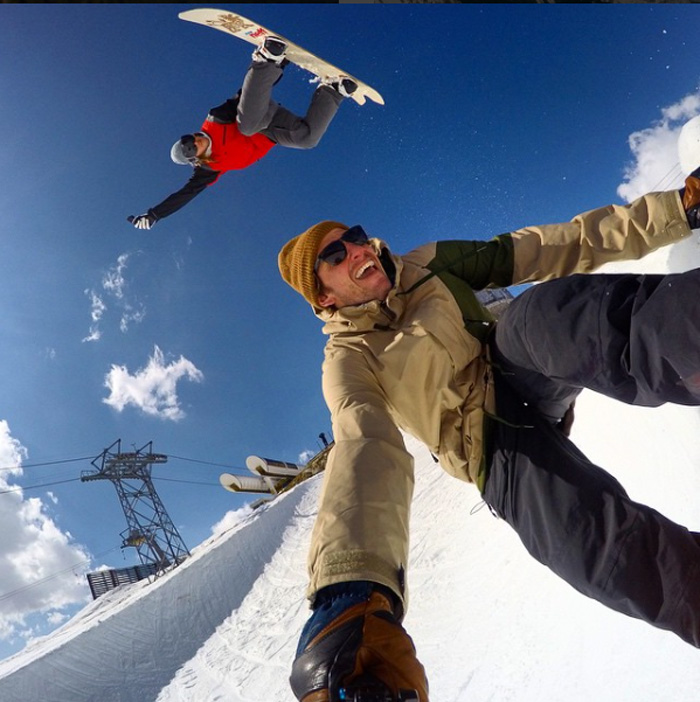 Davey Smidt hitting the pipe on his LIVEIT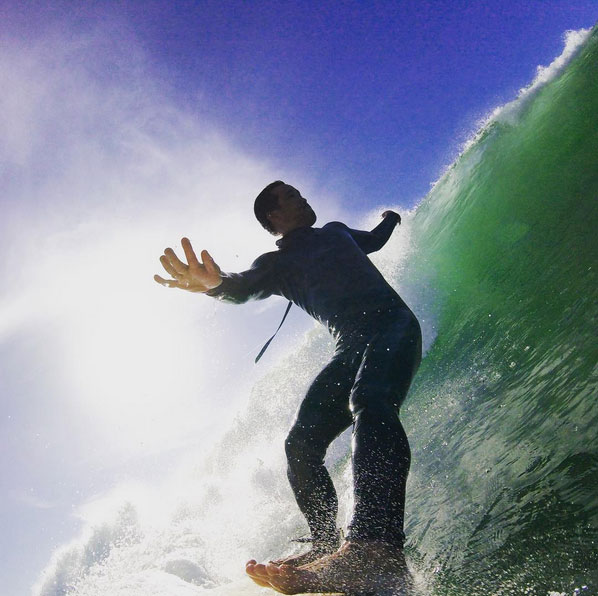 Taking bottom turns is how Jon Au spends his LIVEIT

Jill Iwasaki spending her LIVEIT time out at Coachella! She put this clip together using Replay, one of GoPro's newest software acquisitions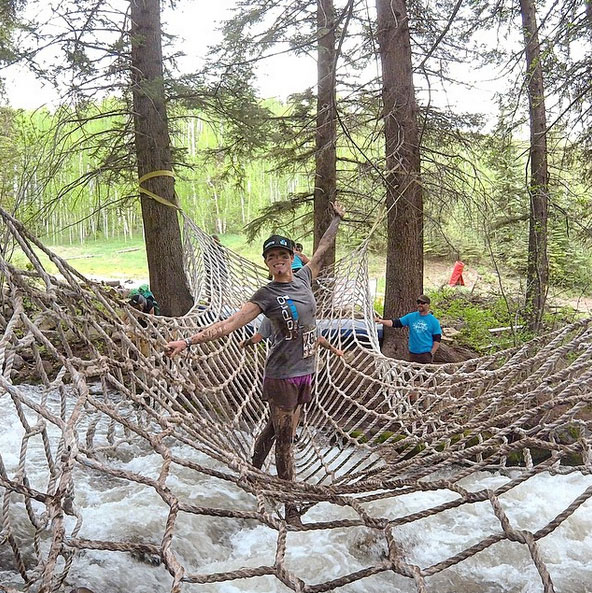 Katie Kilbride's LIVEIT pic was taken during the GoPro Mountain Games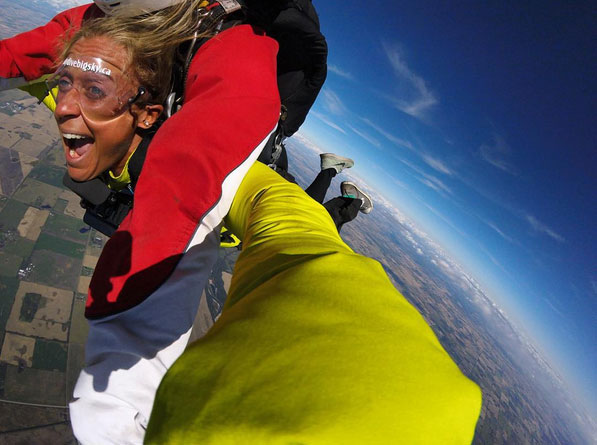 It's a bird... It's a plane... It's Kelly Baker on her LIVEIT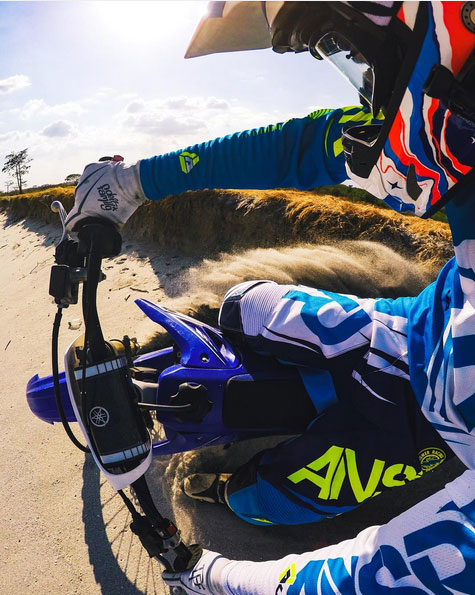 Andy Straight hitting the track for a few hours on his LIVEIT

Straight From the Horse's Mouth: Employee's Share Their Thoughts on Working for GoPro

Although we've done a hell-of-a job showing you how GoPro creates an environment that maximizes creativity, passion and production, let's go straight to the source. Check out what these GoPro employees have to say about working on the team, what gets them stoked and why it is just THAT good.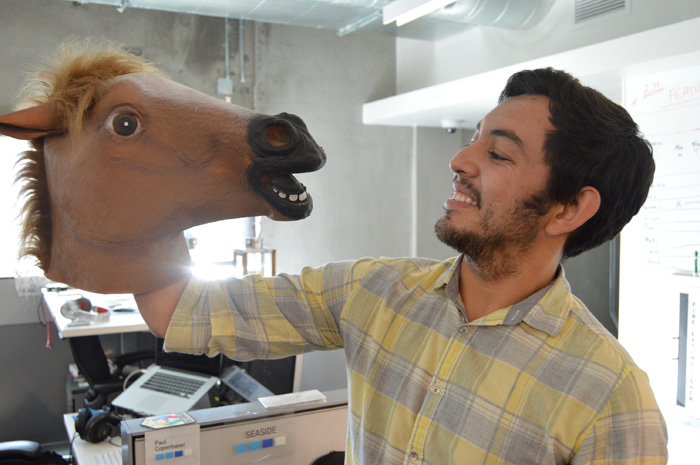 "For me what makes GoPro great, is the company culture, is really great to work for a place where being active is a given, whether is going out for a hike on the weekends with friends, or take our "Live It" time to go outside and do the things we love to do the most, and share those moments with our GoPro."
- Francisco Ruiz, Software Engineer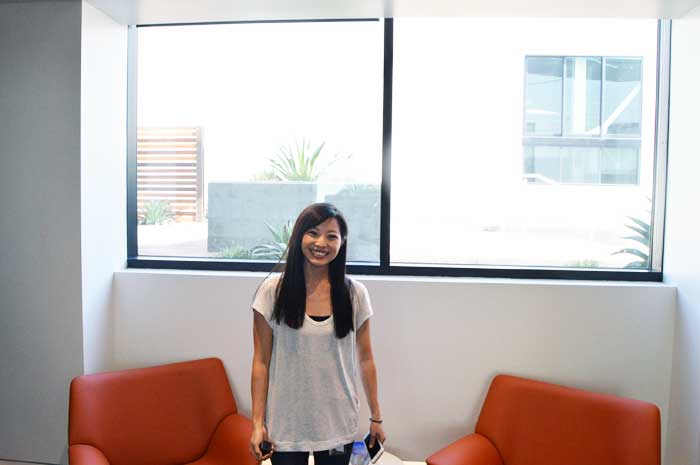 "I'm constantly inspired by how GoPros are used to help people to pursue their passions, to improve their skills, and to capture the special moments of their lives. In the same way, GoPro has created a workplace where I can grow in my profession and appreciate the epic journey along the way."
- Jill Iwasaki, Senior Design Researcher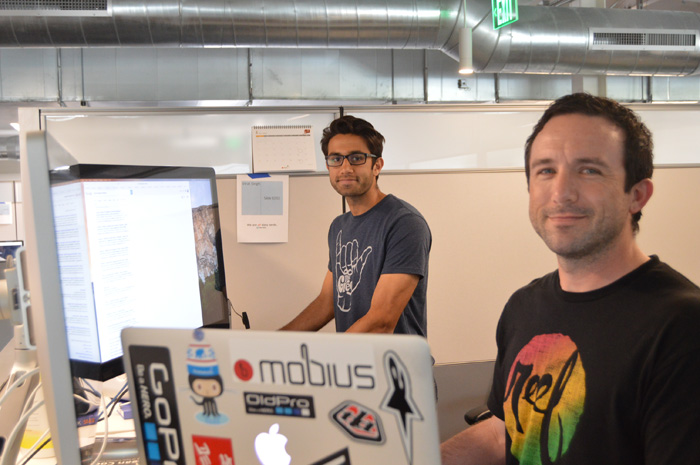 "What I enjoy most about working for GoPro is that the brand mirrors my lifestyle. I raced BMX and rode motocross as a kid and as an adult, I mountain bike and ride motocross every week. I love that the company gives me time to live my passions every week and tell my story using a great product. Since I'm a heavy user of our products I'm motivated to make a better product not only for our users, but also for myself."
- Chris Perry, Senior Software Engineer (pictured right)

"The thing I enjoy most about working at GoPro is that the company very actively encourages its employees to live more meaningful lives by providing avenues for them to go out and experience the world. GoPro provides its employees (and users) with the freedom to create. GoPro is constantly finding ways to empower its users to create meaningful footage, content, and experiences. This mantra carries over to how the company treats its employees. GoPro encourages its employees to create purposeful lives for themselves through flexible vacation policies, mandatory "Live It" hours, health/fitness initiatives, routine company-wide social events, and a very open work environment. Further, there are always people at the office who are willing to do outdoor activities such as surfing, hiking, climbing, mountain biking, playing soccer/basketball, exercising, yoga, etc. Thanks to GoPro, I am in the best health and shape of my life."
- Virat Singh, Software Engineer (pictured left)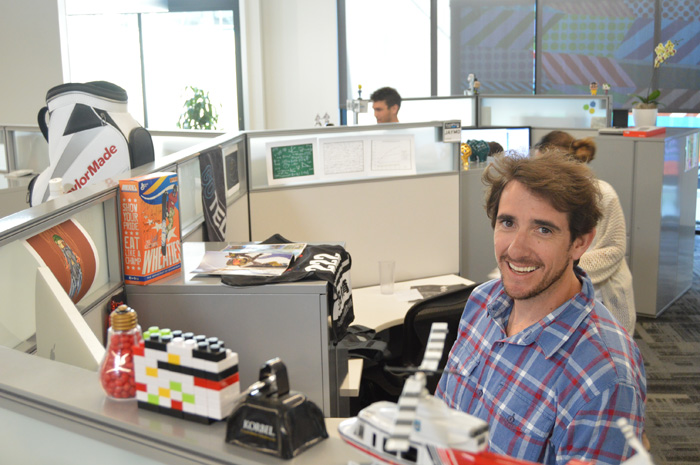 "What excites me the most are the amazing athletes and partners I get to work with that I am so passionate about. It's an honor to be responsible for and work with such a high caliber of athletes and partners.. .best of the best. What also really excites me is GoPro's future and what lies ahead for our Snow Sports program and this amazing brand."
- Davey Smidt, Sports Marketing Manager – Snow Sports
Want to join the GoPro innovation, without submitting a resume? Participate in one of their User Research studies! The team is always looking for volunteers and if you're selected, you may just end up with some GoPro gifts! Find out more here: http://www.gopro.com/researchopportunity

---