BACK TO NEWS
Katadyn Group Taps Verde Brand Communications as North American Agency of Record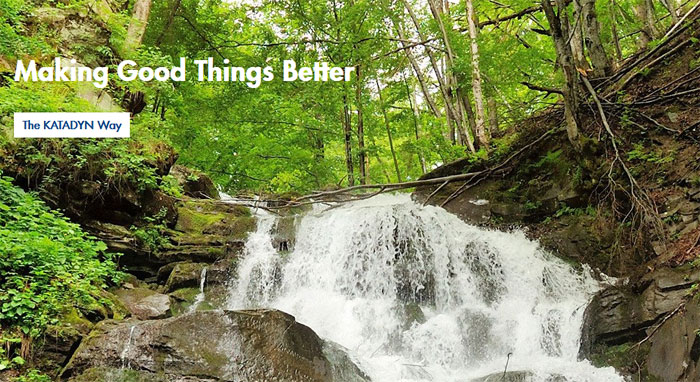 Katadyn Group today named Verde Brand Communications as its North American agency of record for brand communications. Katadyn Group tapped Verde to drive brand awareness for Katadyn, AlpineAire and Optimus' solution-based products.

"Since 1928, Katadyn Group has manufactured the world's most technologically advanced products for everything from exploration to humanitarian aid," said Shawn Hostetter, president of Katadyn Group in North America. "Verde is the perfect partner to help us share our brands' safe, simple and sustainable message."

Verde will employ traditional and digital public relations strategies and campaigns to support Katadyn Group's 360-degree camp and backcountry kitchen experience, as well as its clean water work with humanitarian aid organizations and the military.

The Verde team will work closely with Katadyn Group's North American marketing team to communicate category-leading product collections, as well as execute business initiatives through highly integrated strategies.

Katadyn Group's North American headquarters are based in Minneapolis, Minn. The industry-leading brand collective is deeply respected for its industry-leading water treatment systems, stoves, camp kitchen accessories and lightweight, freeze-dried food.

"Katadyn's name is synonymous with water filtration and purification, as well as with 360 degrees of camp kitchen products. We're honored to work with Katadyn Group to help heighten their impact in backcountry and camp-kitchen solutions," said Kristin Carpenter-Ogden, founder and CEO of Verde.

Verde Brand Communications
With offices in Jackson, Wyoming, Ketchum, Idaho and Durango and Boulder, Colorado, Verde Brand Communications exists to bring expansion to our clients and inspiration to the outdoor active lifestyle consumer. Verde is a full-service brand communications firm offering services in traditional and digital public relations, brand strategy, marketing, paid media and consulting. Verde serves clients in the outdoor, cycling, snowsports, endurance, travel, active lifestyle and consumer electronics markets, as well as the Lifestyles of Health and Sustainability (LOHAS) markets. For more about Verde Brand Communications, visit www.verdepr.com.



---