BACK TO NEWS
Trace and Surfline Partner To Revolutionzie Surf Reporting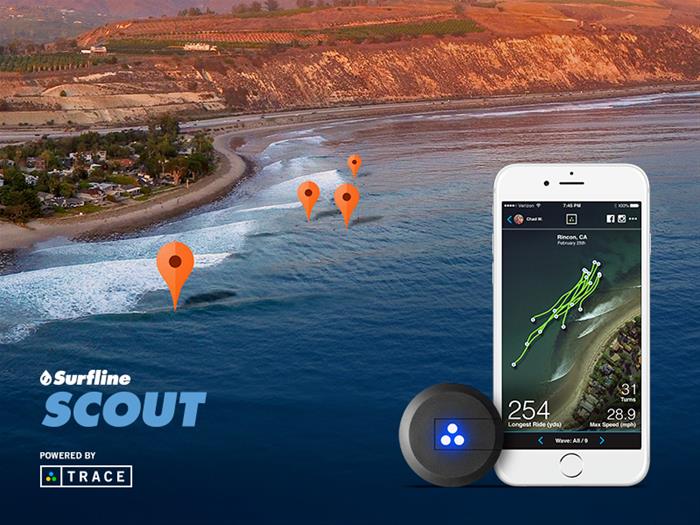 Surfline Scout Report Provides Live Session Data From Surfline Scout Surfers

Trace, the world's leader in surf tracking and Surfline, the world's leader in surf forecasting, are pleased to announce their collaboration and launch of the Surfline Scout Report, a program that will usher in a new paradigm in surf reporting.

The Scout Report, which will be featured on all Surfline report pages, is a collection of key data points created by Surfline Scouts. Waves per hour, average length of ride, paddle distance, real- time water temperature and other insightful data will be captured via Scouts with Trace sensors and served to Surfline users. Now, in addition to the forecasting, reporting, and live cam tools on Surfline.com and the Surfline mobile app, surfers viewing the Scout Report will know exactly what it's like in the water in near real time.

Trace is an innovative new technology company that has created a small tracking device which mounts onto a surfboard, collects session data, and reports back to its owner via a free mobile app. Trace was founded by surfers, scientists, mathematicians, and pioneers of GPS technology, and perfected with partners Jordy Smith, Timmy Reyes, Channel Islands Surfboards and Nixon's new GPS watches.

Surfline Scouts are a hand-picked group of surfers that use the Trace tracker and provide their session data back to Surfline to be publicly shared. Scouts meet minimum standards for frequency of surfing and ability at the most frequently viewed breaks on Surfline.

"As the leader in surf forecasting and the standard-bearer for the surfing community, our purpose is to make surfers' lives better" said Ross Garrett, General Manager, Surfline. "We're excited to partner with Trace to give our users this exciting new data set—crowd-sourcing the best possible surf reporting is a step into the future."

"We all know technology can help athletes improve their performance. We're believers that tracking and reporting data is a logical next step for surfing, and being leaders in the connected economy can help all surfers get the best out of every session. Partnering with the world's biggest digital surf platform to get that data to the masses is a really exciting accomplishment for Trace, and we're just getting started." – David Lokshin, CEO Trace.



---