Back to News
Iran Joins International Surfing Association (ISA) as 100th Member Country
June 16, 2016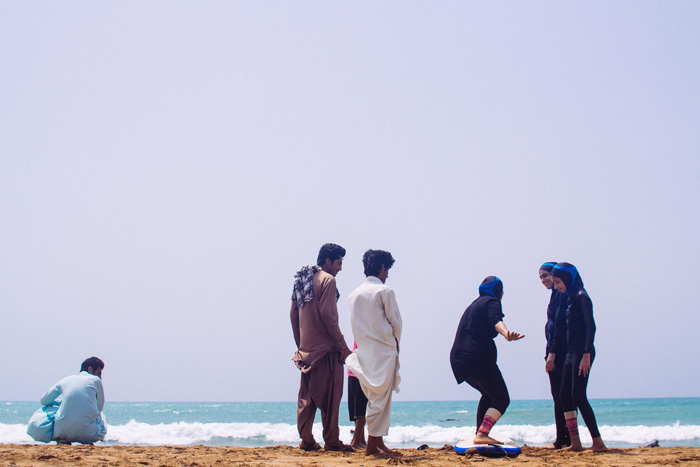 Easkey Britton instructs local Iranians on proper technique, planting the seeds for future growth of the sport in Iran. Photo: I.R. Iran Surfing Association

The International Surfing Association (ISA) has welcomed the Islamic Republic of Iran Surfing Association as its 100th Member Federation, signifying a landmark moment in the global growth of Surfing.

The Iran Surfing Association formed in 2016 after the sport was first introduced in the country in 2010 when locals were inspired by Easkey Britton, a female Surfer from Ireland, who came to Iran to Surf and promote the sport. Britton soon returned to the country to spread the word of Surfing's values and share the sport with others and since then the sport has continued to grow and develop.

Recognized by the Ministry of Sport and Youth in Iran and also a member of the Iran Federation of Sports Associations, the Iran Surfing Association will work with the ISA to create a development strategy for the sport across the country with a particular focus on the training of instructors.

The Iran Surfing Association has set out five key objectives to aid the growth of the sport in the country:
• Promote the expansion and popularization of Surfing across Iran
• Scout talented individuals who are capable of developing and promoting the sport in Iran
• Hold educational courses and workshops to train instructors and judges
• Create uniform rules and regulations for the sport in Iran based on ISA rules
• Organize local and national Surfing competitions
The ISA has been working hard to promote and grow the sport and its structures worldwide and the development of Surfing is an integral part of the organization's long term strategy. As Surfing continues on its path towards Olympic inclusion, the sport's consistent growth and reach amongst young people will continue to underpin the ISA's strategy for global development.

Fernando Aguerre, ISA President, said:

"We are very excited to welcome the Iran Surfing Association to the ISA family. This decision is rich in symbolism for us, both in terms of the milestone of recognizing the ISA's 100th Member, but also in showing Surfing's ability to help bring unity through sport."



---