Back to News
Eric Tomlinson Joins Surfline as Executive Producer of Content Partnerships
July 20, 2016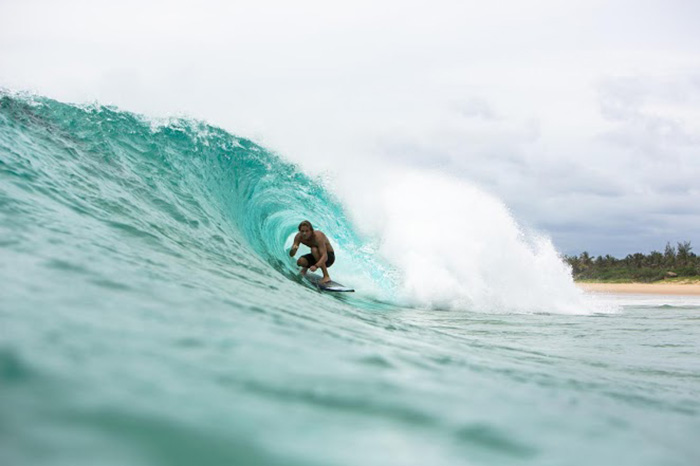 Although Eric's roots in the surf industry started as a young grom on the competition side, it was inevitable that his passion for the ocean and surfing would lead him to his career. Using Malakye as a resource throughout his corporate career, Eric dropped in four years ago as Globe's Surf Marketing Manager. After many notable achievements in the position, a whirlwind of new connections established and industry relationships strengthened, Eric recently made another career move that will continue to serve the surf industry exponentially. We caught up with Eric recently to learn more about the transition.
Being the Global Surf Marketing Manager at Globe the last four years must have been a great time. Tell us about what you're most proud of from your time at Globe?
I am most proud of my contributions in helping Globe to build and maintain one of the undisputed best surf teams in the world; the level and depth of talent in Globe's lineup is second to none. From legends like Occy and the Hobgoods to surfing's progressive leaders like Dion, Nate Tyler and Noa Deane, I think we were able to build and retain the industry's top talent. Of course I am also very proud of my work with Joe G, on Strange Rumblings, +/+ and our other films. I think in every instance we pushed the bounds of progressive surfing and did so with creativity and flair that really helped to elevate the standards of filmmaking in surfing. It was a privilege to work with Joe G. Of course, my own role was really always to support and facilitate the athletic and creative abilities of all our key players, and when you have that much talent to work with, it's hard not to succeed. I had great support from Globe's leadership at every step and they were always interested in developing and expanding the brand globally. I think we did that during my time there, and I think many consumers and surfers gained a new awareness and appreciation of the dynamic nature of the Globe brand.
How did the transition to Surfline's Executive Producer of Content Partnerships come about?
I was happy at Globe and hadn't been looking to make a move. I was actually gearing up to start on the early stages of a new Globe film project, and was excited about working with Joe G and the team on that. The Surfline position opened up and a colleague at Surfline unexpectedly approached me with it. I have of course always had a special connection with Surfline because I grew up as best friends with AJ Collins, the youngest son of Surfline's founder Sean Collins. We very unfortunately lost Sean nearly five years ago, but I basically grew up surfing with AJ, and Sean was always surfing with us, taking us on surfing trips, teaching us about swells, how to read the weather conditions, etc. For their part I think Surfline was very interested in me because of the global marketing experience that I gained while at Globe, the knowledge and experienced I had from working on major content production like Strange Rumblings, and also because of the network of great relationships – both with athletes and with brands and industry professionals – that I had built across the surf industry in my time at Globe and in other positions.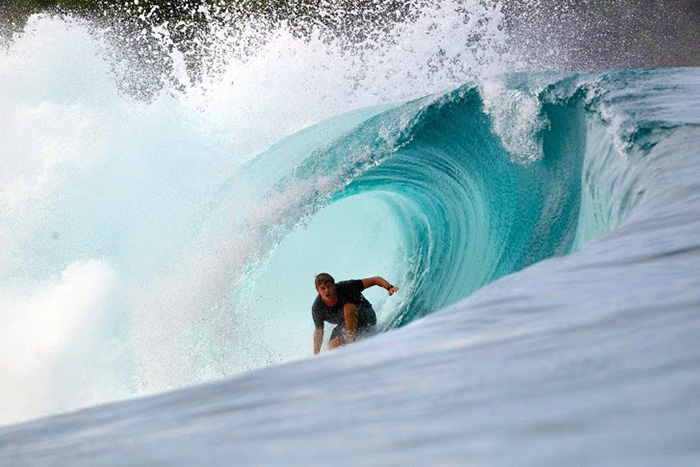 What's your new position all about?
In my new role I am charged with helping to generate and drive creative content across Surfline's dynamic platforms and do so in conjunction with our retail and industry partners and professional surf athletes. Surfline is largest surf and water sports media company in the world, and there is a huge volume of surfing content and editorial material that we put out weekly in addition to the forecasting and surf reporting that we do continually. From well-known retail features like our Boardshort Buyers' Guide to contests like Wave of the Winter, there is always new and different content on Surfline. From this point forward much of what you will see on the Surfline website will have crossed my desk. Essentially it's my job to not only maximize the potential for all our existing features, but to bring our huge readership new and exciting content every day.
Any projects you're working on now we can hear about? When will the public be able to see your work?
Anyone whose been on Surfline in recent weeks – which I hope is all of us - has seen projects that I've worked on. By the time this is printed I will have released our latest feature, which is the Southern Hemisphere edition of the Wave of the Winter; a new twist on the popular surfing video contest. Other than that I am not yet at liberty to say, but I am working on some great stuff and excited about where Surfline is headed and the innovations we have planned.
Last words on your recent transition? Shout outs?
Transitions are never easy, and there is never a perfect time to make a move, but sometimes a window opens up unexpectedly and you've got to make a choice. It is always tough to leave behind a great position and the wonderful people that you established such positive working and personal relationships with. I do definitely want to thank everyone at Globe for four great years there. That's a position that I first learned about here on Malakye and it turned out to be one of the best career decisions of my life. I've made friendships there that I will take with me always and will always look back at my time there fondly.
Obviously, I'm very excited about my new role and thrilled to be at the center of surfing media here at Surfline. It's an amazing collaborative environment with truly talented and professional people. I look forward to my future here and am eager each day to get to work and to help bring interesting and important features to the global surfing community. There are definitely some people here that I am indebted to for reaching out to me about this position, and for making the decision to hire me. I won't mention any names, but they know who they are. Ultimately no matter how many interviews you do, as an employer you're putting your faith in someone when you hire them for an important job, and I am always cognizant of that and grateful for the opportunities that I've been given.
As far as getting to where I am in my career today. I have so many to people to thank that I would not know where to begin. From great friends that have always given me loyalty and support, to comparative strangers that have taken a chance on hiring me or believing in me. From teachers and college professors (Valerie McKay you are not forgotten!) to work colleagues that have supported and nurtured my career along the way from the back room at Katin to the executive production desk here at Surfline. I even owe a lot to a great website called Malakye. Lastly of course I owe everything to my parents who have always loved and supported me at every step, helped share with me their passion for the ocean and surfing, and who taught me to believe in myself and follow my dreams.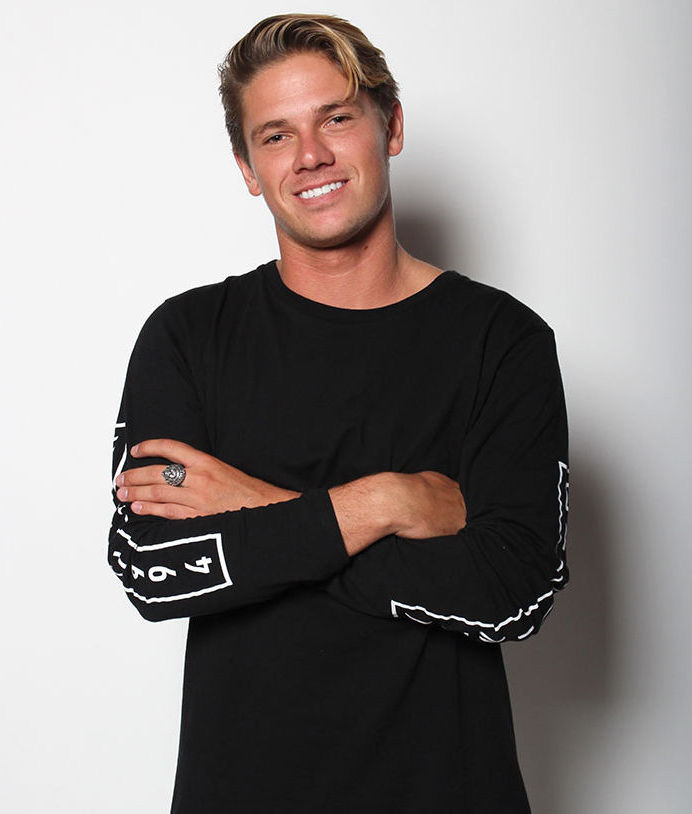 ---