Back to News
3 ThirtyAnnounces Name Change and Upcoming Awareness Campaign
July 22, 2016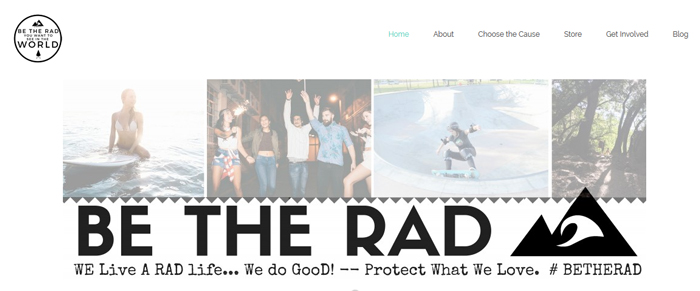 3 Thirty, a lifestyle company established in 2013, is formally announcing a change to its name. Early 2016, the company reevaluated its mission and branding. After much consideration it changed it's name to BE THE RAD, which is the company's catch phrase and mantra. BE THE RAD believes that this name change will aid giving a clearer vision to consumers as to what the caused-based company is about. The mantra "be the rad you want to see in the world" is meant to inspire people to do what they think is right for themselves, their community, the environment and for others.


BE THE RAD will maintain it's business model of supporting charities through apparel sales. Up to 30% of all proceeds from sales will be donated to its featured causes which will include a humanitarian, animal and environmental cause each month. Customers will continue to have the option to select the charity they want their purchase to support. For more information on how to suggest or become a featured charity please email Krystal Berry at [email protected].
This announcement of the name change isin conjunction with an upcoming awareness campaign that is designed to promote the company's new name, its mission, the charities it supports and, hopefully, inspire people to take positive actions in their life, for others and in their community.
Additionally, in conjunction with the name change, the company is announcing its awareness campaign, named "the BE THE RAD movement" which will start July 25th and will run through the end of the year. To join the campaign participants are encouraged to capture what they believe BE THE RAD means to them in a photo or video and simply share the photo and their story across their social networks. More details on how to join the movement can be found on the BE THE RAD website. The main social channels that BE THE RAD plans to use is Instagram and Facebook but participants are welcomed to share on any appropriate social channels (and tag #betherad) as the goal of the campaign is to share the message and inspire as many as possibly.
About BE THE RAD:
BE THE RAD is a lifestyle and apparel, cause-based company influenced by the outdoor and action sports culture. We support three types of charities each month through free promotion and donating up to 30% of the profit from apparel sales. The charitieswe supports each month include one humanitarian, one environmental and one animal-related non-profit organization. Along with supporting charities, BE THE RAD promotes an active, outdoor and socially conscious lifestyle. Learn more about BE THE RAD by visiting http://betherad.com/
---