Back to News
Ibex Outdoor Clothing Partners with The Renewal Workshop to Refurbish Returns and Excess Inventory
July 26, 2016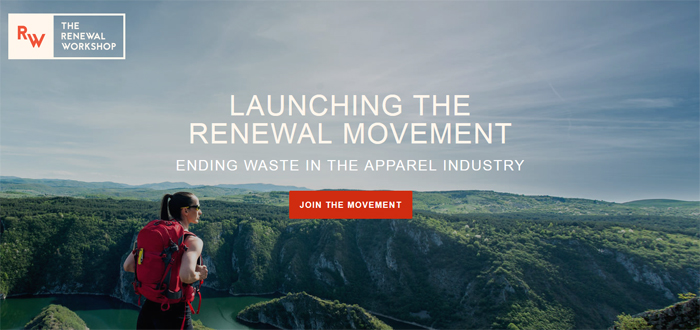 Ibex Outdoor Clothing, manufacturer of premium technical Merino wool apparel and accessories, is proud to be a founding brand partner of The Renewal Workshop to refurbish Ibex's "unsellable" returns and excess inventory beginning in Fall 2016.
Founded by apparel industry veterans Nicole Bassett and Jeff Denby, The Renewal Workshop provides a new business model to turn unsellable product back into high-quality apparel. In its own factory, each garment is given new life as Renewed Apparel through a proprietary process. Renewed Apparel is then either sold back to the brand partner to be made available through existing sales channels, or is sold direct-to-consumer through The Renewal Workshop's own ecommerce marketplace, launching in Fall 2016.
Every year, apparel brands and retailers collect millions of unsellable garments via returns, warranty, damages, defects, over-production and stale inventory. Currently there is no infrastructure to support the refurbishment of these products and brands are left with suboptimal solutions, such as overseas donation or landfill.
"The Renewal Workshop helps us complete our product life cycle in an authentic and third-party manor that is traceable," says Keith Anderson, VP of Marketing for Ibex Outdoor Clothing.
"It's important to educate our customers to let them know that when they are done using an Ibex garment, there are choices," he said. "Through The Renewal Workshop, Ibex can help foster greater education on product after purchase."
In its factory, The Renewal Workshop cleans the apparel to a hospital-grade clean using state-of-the-art waterless cleaning technology from Tersus. Any damage to the clothing – from broken zippers to missing buttons to tears – is repaired, creating Renewed Apparel that meets the highest standard of quality certified by the brands. For any product that can't be renewed, The Renewal Workshop responsibly manages the upcycling, downcycling or recycling of it in order to optimize the resources already invested. Nothing ever goes to landfill.
"Ibex is a true industry leader at the forefront of developing a circular economy for apparel," said Jeff Denby, co-founder of The Renewal Workshop. "Ibex products are ideal for renewal since they are high quality and durable with timeless style and function."
Learn more about The Renewal Workshop and help celebrate Ibex's new partnership at a happy hour during Outdoor Retailer on Friday, August 5 at 4:30 p.m. at Ibex booth #39197.




---