Back to News
47 Gives Six MLB Teams a Makeover with Global Artist Project Launch
August 3, 2016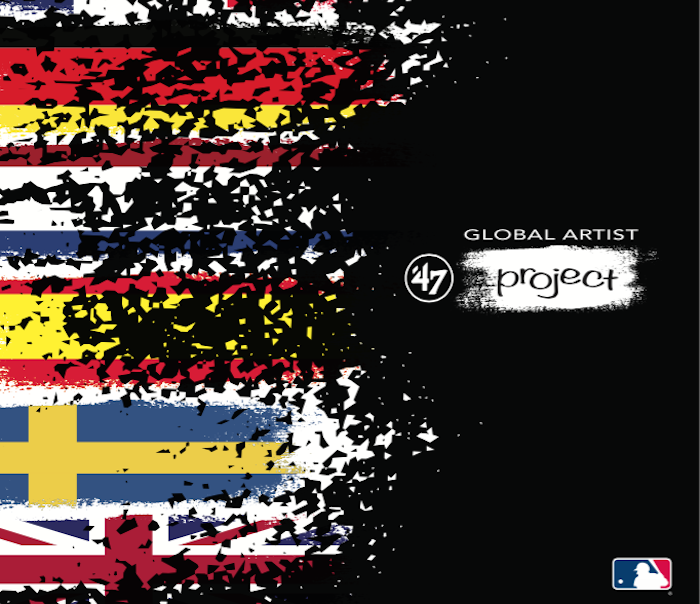 '47 launches Global Artist Project, a unique expression of '47's sports licensed headwear and apparel delivered through the creative lenses of artists from around the world. With the growing popularity of Major League Baseball globally, '47 tapped six international illustrators, graffiti artists and typographers to reimagine some of the most recognizable MLB logos in their own artistic way.
MLB teams included in this collection include the New York Yankees, Los Angeles Dodgers, Detroit Tigers, Oakland Athletics, San Francisco Giants, and Cleveland Indians; featuring a t-shirt design, a pullover hoodie design, and a variety of '47's most popular cap styles, included the '47 CLEAN UP, '47 CAPTAIN, and '47 BUCKET.

Participating artists include:
McBess (France) - Yankees design
Conzo (UK) - Athletics design
Pez (Spain) - Giants design
Via Via (Holland) - Indians design
Low Bros (Germany) - Dodgers design
Bless One (Sweden) - Tigers design
The collection ranges from $26.00 - $150.00 and is now available at www.47brand.com.
---