Back to News
Avery Brewing Company Signs Multi-year Partnership with Matchstick Productions
August 16, 2016
Avery Brewing Company, a pioneering craft brewery and maker of Avery White Rascal Belgian-style White Ale, today announces a 2-year formal partnership with legendary Colorado-based filmmakers, Matchstick Productions (MSP). Avery Brewing Company signs on as the official beer partner of Matchstick Productions for the 2016 and 2017 ski film release and nationwide tour. The partnership will kick off with the upcoming ski film premier of RUIN AND ROSE on September 16th at the Wheeler Opera House in Aspen, CO, and September 17th at the Oriental Theater in Denver, CO. The dramatic film preview and upcoming schedule is available now at SkiMovie.com.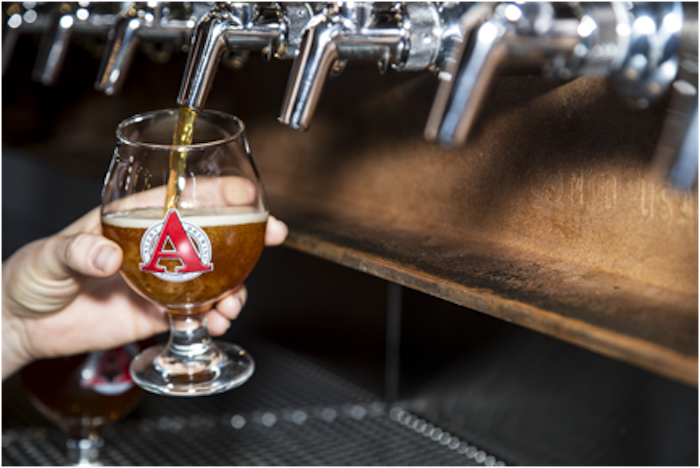 By partnering with MSP, Avery Brewing continues to align itself with the most progressive and premium brands in the outdoor industry, combining high-quality, adventurous filmmaking that represents the caliber and eccentricity of the beer it produces and the lifestyle it is so passionate about.
"We are psyched to team up with Matchstick Productions who loves Colorado and the spirit of adventure as much as we do," says Adam Avery, Founder and CEO of Avery Brewing Co. "They take their work seriously and it shows in the quality of their films so we are excited about what our partnership can do for both of our brands."
"The crew at Matchstick has always had a place in our hearts for Avery," says Murray Wais, Executive Producer for Matchstick Productions. "They not only create eccentric ales and lagers but truly grasp the outdoor lifestyle."
The new movie promises viewers much more than just skiing, with riveting narrative scenes filmed in the barren desert landscapes of Africa. Audiences can also expect unparalleled performances from many of the top skiers in the world. From Les Arcs in France to Selkirk-Tangiers heli-skiing in British Columbia; from decayed Communist monuments in Bulgaria to perfectly manicured jumps at Whistler-Blackcomb; and from remote peaks in Alaska to the sunbaked sands of Namibia, the athletes in this film aptly demonstrate their extraordinary abilities.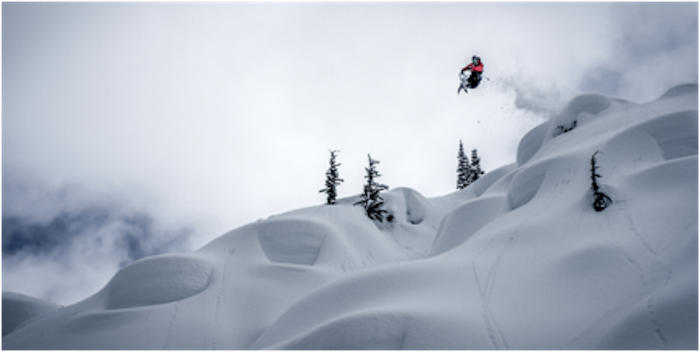 "I have the utmost respect for Matchstick and the level they are operating on. The fact that our employees and I were already watching their films and that Avery beer was already in the Matchstick fridge made it an easy decision to team up. We both hold roots in Crested Butte and Boulder and we are excited to share that experience on a national and global stage with these guys." adds Dustin Lemoine, Sales Director.
About Avery Brewing Company:
Avery Brewing Company is a family-owned craft brewery in Boulder, Colorado. Since 1993, Avery has pioneered innovative beers by blending the art and science of brewing with ingenuity, creativity, and boldness. Avery bottles and cans more than 40 beers a year including White Rascal Belgian-Style White Ale, The Maharaja Imperial IPA, and Tweak. Craft your journey at averybrewing.com.
About RUIN AND ROSE:
RUIN AND ROSE is presented by Under Armour with support from Freeskier Magazine, Avery Brewing Co., and a myriad of industry partners. The film will debut on September 16th at the historic Wheeler Opera House in Aspen, Colorado before embarking on a worldwide film tour. For more information on RUIN AND ROSE tour dates and locations – as well as details on subsequent DVD/digital availability – please visit SkiMovie.com.
About MSP Films:
Matchstick Productions is the leader in action sport filmmaking. The team at MSP works with the best athletes in the world in exotic locations to capture compelling action and adventure imagery. Their ultra-progressive camera techniques, editing, and production value have earned them many prestigious awards, including Emmy nominations in 2007, 2008, and 2014 as well as an unprecedented eight "Movie of the Year" honors.
---