Back to News
Made In Venice Movie, Interview with Jesse Martinez
September 6, 2016
Made In Venice is an inspiring documentary movie about the struggle that lasted years to get the Venice skate park built. Skaters, locals supporters, and politicians worked together for years to make it happen. A key player in making it happen is Jesse Martinez, who is an iconic representation of skateboarding heritage in Venice, California. He rose to a prominent place on the Powell Peralta professional team in the 1980s. Today Jesse is a protector of the park, keeping it clean and safe for everyone to enjoy, and of course skates it. Jesse took time to answer a few questions about the park. Check out what he has to say as well as the movie trailer.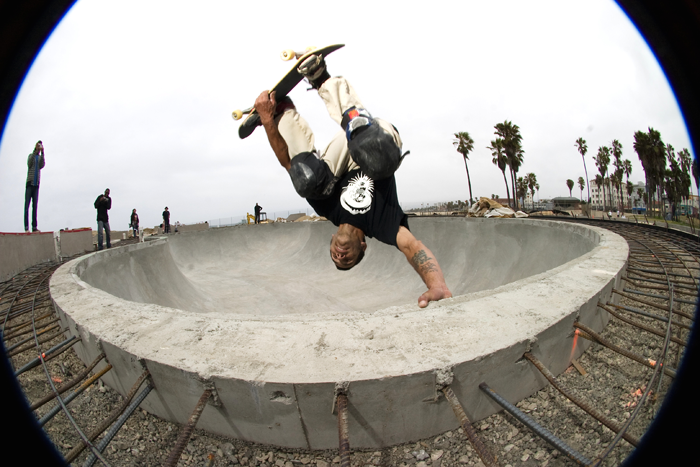 Jesse Martinez, testing with a tuck knee invert, during construction (photo: Dan Levy)

Get involved with the park: http://veniceskateparkfoundation.com/

Movie website: http://www.madeinvenicemovie.com/

What does the park mean to Venice?

The Venice Skatepark is a reminder and a monument to the history of what comes from this area. It's a monument to all that has happened here in Venice/Santa Monica.

What does the park mean to you?

It means a future for skateboarding, long after I'm gone. That's what that park means to me.

What does it mean to skateboarding?

What the Venice Skatepark is to skateboarding is what San Francisco, San Diego and Oregon is to skateboarding. Those spots I just mentioned are hubs of skateboarding. They are all major places. Venice is one of those spots for skateboarding, where legends have been born and skated and walked and lived.

It's the same thing for the Venice Skatepark, when it came into play. More pros are being produced here now and, hopefully, they will have that Venice style and attitude to go with it. I think the skateboard community needs that type of skater, with Dogtown style. It's just like skateboarding needs Oregon style and San Francisco style and San Diego style and Inland Empire style. All of these areas have a certain style and the way they do things, and they are all great. I really do believe that's what the Venice Skatepark means to skateboarding. Skateboarding needs Venice and that style and that Dogtown aura.

You can't buy that mystique of Venice. When you think of all of the legends that have walked the streets and skated Venice, you can't fake that. These new people are all good people, but they should understand the history here. It sounds kind of corny but, long after we're gone, our descendants will be the keepers of that tradition and the Venice legend. I hope the new people know where they're at and that they respect the history and keep the tradition of this place that they have adopted.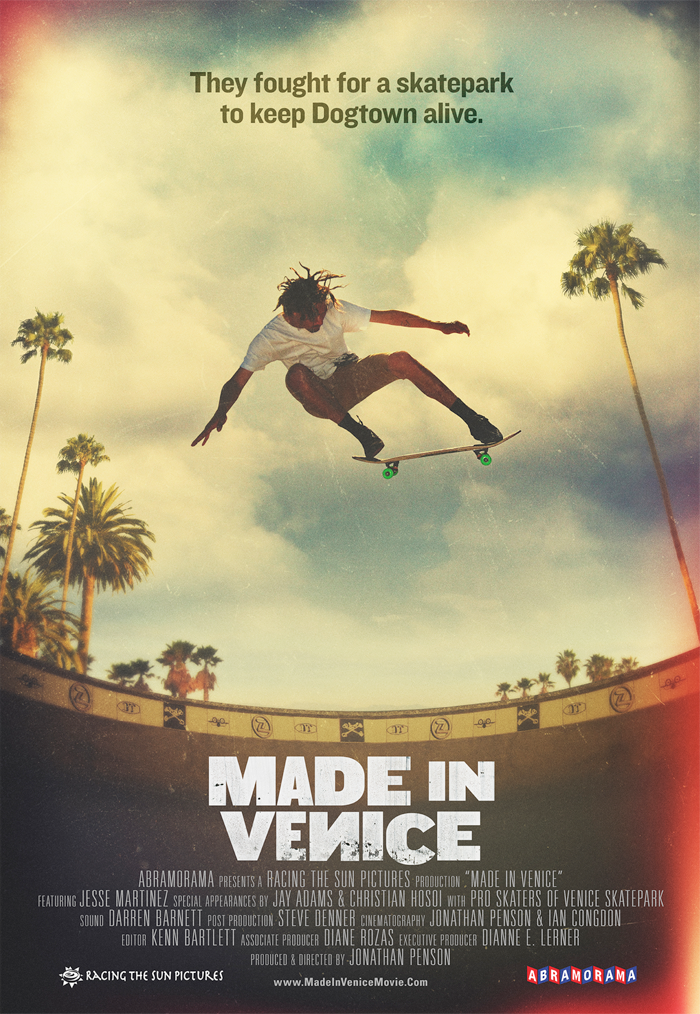 ---