BACK TO NEWS
Hari Mari Announces Partnership with REI
Hari Mari, the premium sandal brand known for infusing color & comfort into its distinctive flip flop lines, announced its new relationship with REI (Recreational Equipment, Inc.) that will see the nation's leading outdoor apparel and equipment retailer carry Hari Mari footwear beginning in late-August.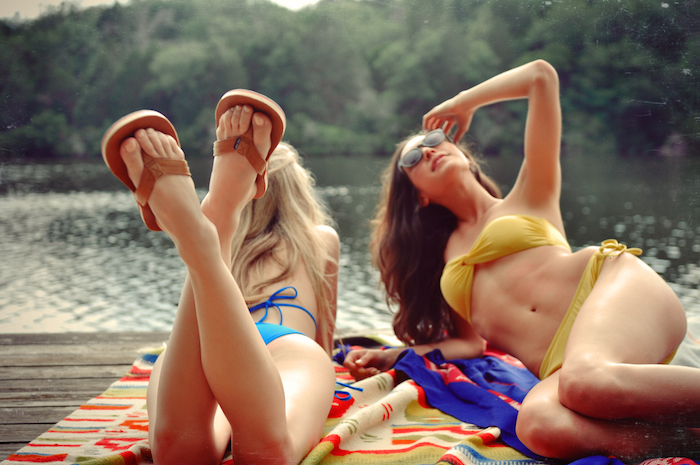 "Partnering with REI presents an incredible opportunity to introduce Hari Mari to a legion of passionate outdoor enthusiasts who frequent REI on a regular basis, and are looking for a new and unique sandal option for their feet," said Hari Mari founder Jeremy Stewart. "Having grown up as an REI customer, it's a thrill, to say the least for Hari Mari to now be carried in their great stores."
Hari Mari's REI launch begins with a regional rollout across all of REI's Texas locations in late-August, where Hari Mari footwear will be showcased year-round. Hari Mari's initial launch this fall will be followed by a larger rollout across thirty-two locations nationally in Spring of 2017.
"Although Hari Mari is now close to five years old, it's still a relatively new flip flop in a sea of sandals, and we're confident our new relationship with REI, along with existing retail partnerships with Nordstrom and GAP, will help grow awareness for brand, and more importantly, for our super comfortable footwear," said Stewart.
Hari Mari's new relationship with REI highlights the brand's continued push into premium retail spaces across outdoor, lifestyle, boutique, surf and yoga genres, including more than 700 stores across the U.S., Mexico, Canada, the Bahamas, and Japan.
ABOUT HARI MARI FLIP FLOPS
Hari Mari was founded in 2012 by Jeremy & Lila Stewart. The beginnings of the brand were born out of the Stewart's time spent in Indonesia, where each worked on projects related to improving kids' lives: Jeremy, making a documentary film on helping kids suffering from hunger & malnutrition in Southeast Asia; Lila, volunteering for orphanages in and outside of Jakarta.
Moving back to the States and wanting to continue to help children in some capacity, the married couple recognized an unmet need for comfortable & colorful flip flops at a premium level. The idea for creating a quality-driven flip flop brand that would support kids was born.
Seeing a lot of companies helping children abroad, Hari Mari decided to focus its efforts in the U.S., and was stunned to discover pediatric cancer is the most fatal disease among American children, more fatal than all other childhood diseases combined. It clicked from there. Hari Mari's commitment now sees 1% of sales going to support kids battling cancer. It's called Flops Fighting Cancer.
Hari Mari flip flops are available on HariMari.com, as well as many quality retailers, and range in price from $75 for its full-grain leather 'Lakes' line, $45 for its rubber 'Dunes' line, to $35 for its new "Kids Scouts" line. A full list of retailers can be found on HariMari.com.
ABOUT REI
Recreational Equipment Inc, REI, is the outdoor store for outdoor enthusiasts and whose passion for providing the best in outdoor gear comes first. REI started as a group of twenty-three climbing buddies and has since grown into the nation's largest consumer cooperative and premium outdoor store chain in the country. REI's mantra is simple, to inspire, educate, and outfit for a lifetime of outdoor adventure and stewardship.
---