Back to News
Bonfire Launches Winter 2016 With Free Range Film Series And New Outerwear Collection
September 29, 2016
Bonfire Outerwear released the full movie and first installation of its anticipatedFree Range video series.
Free Range represents Bonfire's commitment to snowboarding. It's our journey about living with no rules, about going the places we want to go, avoiding the ones we could care less about and sticking around a certain spot because we don't have a schedule and the place is FIRING.
The series' first venture features five snowboarders, eight days and one RV started in Portland, headed North to Mt. Baker, crossing the border to British Columbia and the Coast Mountain Range backcountry, then hitting up Whistler/Blackcomb, finishing up at Mission Ridge's revolutionary Bomber Bowl Park.
Bonfire Free Range from Bonfire Outerwear on Vimeo.
The film stars members of Bonfire's new team traveling together for the first time; with Dustin Craven, Beau Bishop, Johnny Brady, Parker Duke and Ralph Kucharek. Part II, set to release in November, follows Ralph, Justin Norman and Keaton Rodgers camping in primitive huts while seeking natural features to build and ride from central Oregon to the Burn Zone.
Free Range's anything-goes style suited the team and their riding styles. Says Ralph Kucharek, repping the East Coast for Bonfire out of Burlington, VT, "I had no expectations for last winter and jumping in at the end of January right into the Free Range trips was the highlight of my season. I look forward to roaming the Free Range with the rest of the crew all over this winter and getting into some stuff."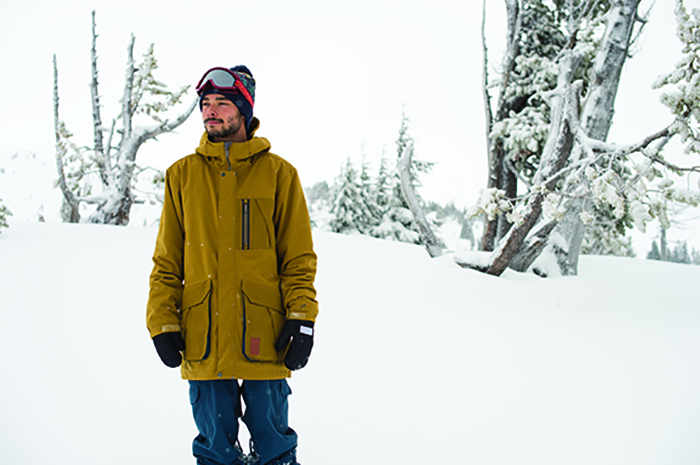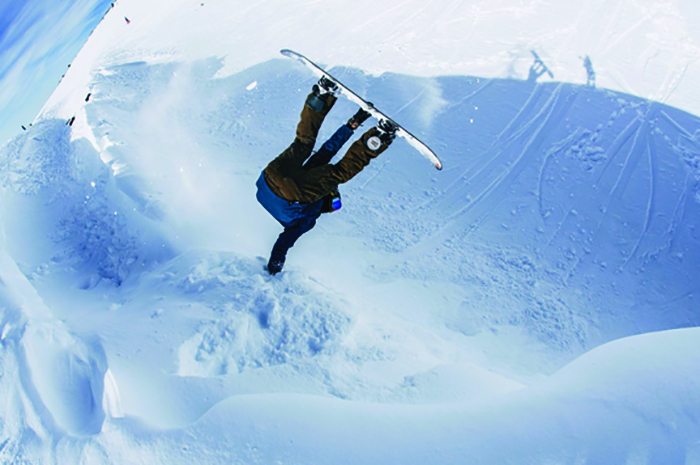 Free Range's premiere coincides with the launch of the Bonfire Winter 1617 outerwear line, featured on riders in the film. This season's line was built with one goal in mind: to create an outerwear collection that could withstand the harshest conditions the Pacific Northwest has to offer.
This season, the team's favorites are the Beacon and Wakeena jackets. The Beacon is a backcountry killer, offering technical performance, clean style, a longer fit and 20K waterproofing, with many other unique features. The Wakeena is a tailored-fit, insulated jacket with color-blocking and technical fabric for all-conditions mountain performance.
For Winter 2017 Bonfire is continuing their commitment to product and team with technical innovation, turning up and expansion of the Free Range video series.
The Free Range project continues this season and beyond as Bonfire heads out on trips throughout North America, Europe and Japan, chasing adventure in the backcountry, cat trips to backyards and resort parks, and anything that piques their interest.
To watch Free Range, go to vimeo.com/bonfireouterwear. To shop the line and check out the Bonfire team, go to bonfireouterwear.com. Follow Bonfire @bonfireouterwear #bonfirefreerange #triedtestedtrue
About Bonfire Outerwear
Bonfire Outerwear started over 25 years ago, deeply entrenched in the deep snowboard culture of the Pacific Northwest.
We were arrested. Spit on by skiers riding the chairlift. We would hike for miles to get one run. Our parents didn't understand. People didn't understand. There were no contests. No magazines. No lift tickets. No highbacks. There was no such thing as fashion. Every year we burned our boards in a giant bonfire as a sacrifice for better snow. We said we'd ride forever. We said we'd make clothes that ride forever. We do.
Born from a desire to make the best gear to withstand the harshest conditions, we have upheld the legacy that rose from that bonfire so many years ago. Tried. Tested. True.
---