BACK TO NEWS
ThirtyTwo Drops a Brand Bible
Just in time for winter, ThirtyTwo unveiled a new global site today dedicated to rider driven snowboarding. ThirtyTwo.com has it all, including outerwear, apparel, accessories, the Jones MTB Boot and all of the "2032" Rider video parts. As temperatures start to drop, ThirtyTwo made it even easier to get fitted right for the season through a few easy clicks.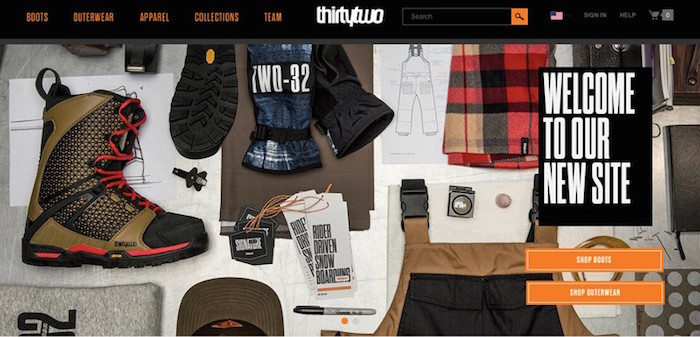 Boots, Boots, Boots!
Hone your craft with the newest boot fits ranging from comfort, team to performance. From a technical boot like the Jones MTB (pictured above) to the brand new TM-TWO XLT, ThirtyTwo is dedicated to customizing your level of comfort. The all-new options let you choose your boot flex, liners, level of footbeds, outsoles and specific features ranging from 3D molded tongues to System G2 Gel.
Signature Outerwear
With Signature Series Outerwear Collections by Scott Stevens, Chris Grenier, JP Walker, Chris Bradshaw and Joe Sexton, there is a designed fit for all of your needs and every riding condition.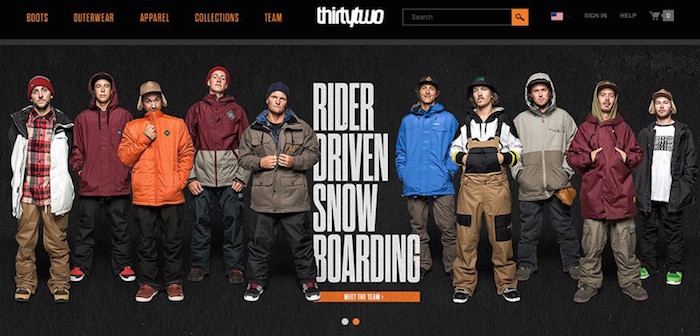 The ThirtyTwo Bible
ThirtyTwo.com is essential for anyone that cares about rider driven snowboarding. It has all the info you'll ever need on the brand that is both rider owned and rider driven.
Explore it for yourself here: thirtytwo.com
For the latest on ThirtyTwo, connect with the brand here:
• Twitter/Instagram: @ThirtyTwo
• Facebook: facebook.com/ThirtyTwo
• YouTube: http://www.youtube.com/user/ThirtyTwovideo
About ThirtyTwo:
Established in 1995, ThirtyTwo was created by snowboarders for snowboarders. Rider-owned and privately held since day one, ThirtyTwo has led the snowboard market with new and never before seen innovations in technology, performance, comfort and eco-friendly initiatives. All ThirtyTwo products have been tested and approved by the best snowboarders in the world. For additional information, visit thirtytwo.com.
---