BACK TO NEWS
XTreme Video Announces New Series, "Inside the Masters of Dirt"
XTreme Video, the leading Multi-Platform Network, today announces a new, non-scripted factual reality series "Inside the Masters of Dirt," for INsight TV which follows the crew that produces the popular freestyle motocross arena show of the same name.
Boasting nearly 2 million fans on social media and featuring fearless leaders in extreme motorsports, XTreme Video will be the first to present this phenomenon and its creators to fans in a comprehensive package of 6 x 26 minutes, made-for-broadcast episodes in Ultra HD (4K). The show will be available to viewers of the global television channel, INsight TV, an inspiring tv channel created for the millennial viewer who wants real trending content told through incredible stories, viewable in their own time, wherever and whenever they want.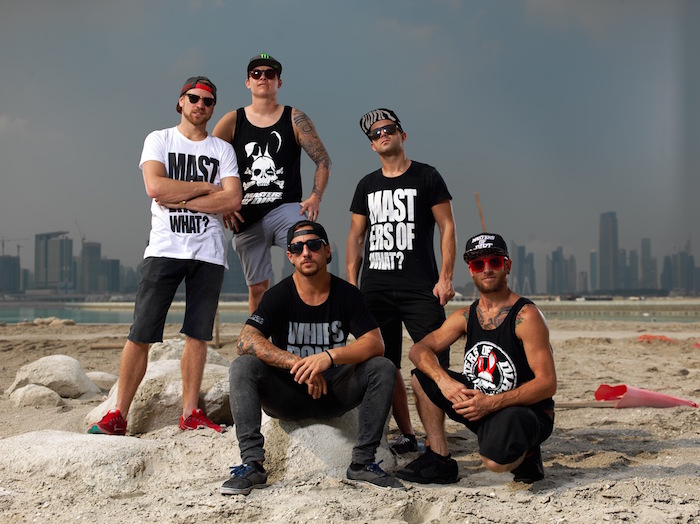 "INsight TV is excited to be working with XTreme Video and is looking forward to bringing the Ultra HD series 'Inside the Masters of Dirt' to its global audience. XTreme Video produces the kind of high-octane, storytelling films that complements the channel's identity and the opportunity to work together on future projects is an exciting proposition." says Justin Steel, Global Channel Manager at TERN International.
The factual reality series follows the Masters of Dirt (M.O.D) crew as they travel the world on their arena tour, meeting and performing for thousands of fans in Dubai, Switzerland, Austria and more. Fans will get unfiltered access into how the M.O.D family creates and executes one of the largest extreme sports arena events, and the wild lifestyle that goes with it.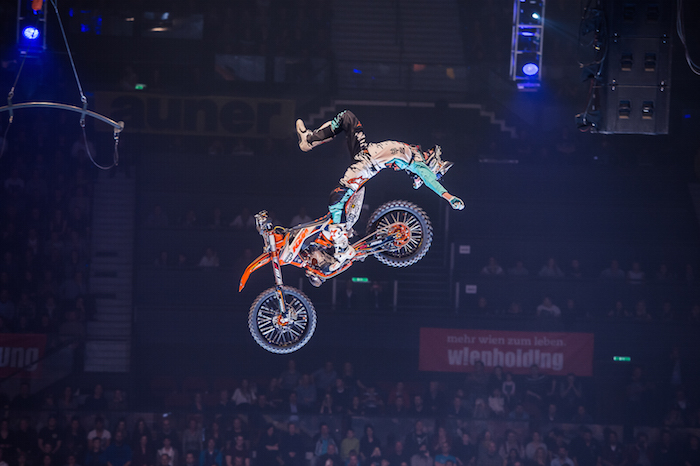 "INsight TV is the perfect fit for this series and we're stoked to be working with them," says Joe Nilsson, Senior Director of Business Development at XTreme Video. "Viewing in Ultra HD is the perfect way for an audience to fully appreciate the incredible spectacle of the Masters of Dirt."
XTreme Video has created a community of extreme creators that documents the culture, locations and stories of extreme activities, ranging from surf, to BASE jumping and everything in between. XTreme Video differentiates itself by employing a 360 model for their content that includes production, VOD, broadcast distribution and audience amplification. XTreme Video's co-production of "Inside the Masters of Dirt" is a flagship example of how the company is translating social media success into returns on investment for broadcasters.
"XTreme Video sees huge opportunity in connecting digital native creators, with substantial social media following and influence, with brands, broadcasters, and platforms globally," says Gregg Bywalski, CEO of XTreme Video. "Here at XTreme Video we consider every screen to be hugely important in sharing our creators' characters and stories, from mobile to Ultra HD."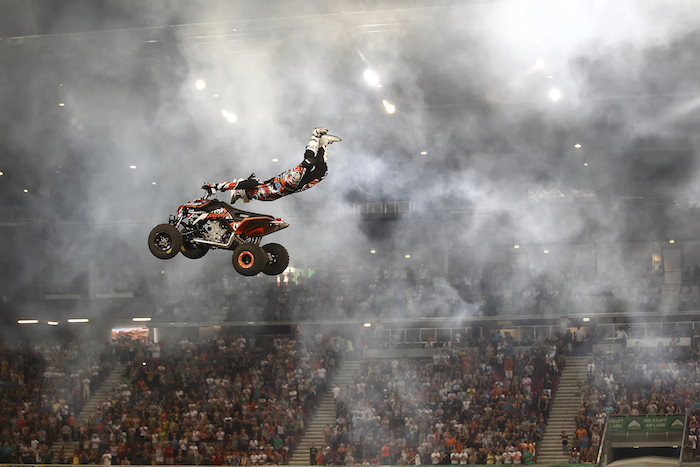 Masters of Dirt is the visionary brainchild of Austrian freestyle mountain biker Georg Fechter. Every show's concept starts off as a seemingly impossible idea in Georgie's mind, before being carefully molded and refined into a high-tech theatre production.
By Georg's side is a dedicated crew of riders, performers and colleagues who make up the M.O.D family, each with their own eccentricities. From professional FMX riders to the attractive "Fuel Girls", the M.O.D family is a growing group of personalities in the extreme sports world. Georg travels to the major Mountain bike, BMX and FMX events across the country, scouting talent to join the ranks of the M.O.D family.
The M.O.D family is always growing with seasoned professionals and extreme sports newcomers. Talents like Andreu Lacondeguy, Nicholi Rogatkin, and Edgar Torronteras are regularly on the roster for M.O.D shows. Two of the biggest highlights of the show and by far the most dangerous acts are the Quad (a 200kg Freestyle Quad Bike) and the Sled (a 300kg Snowmobile) both performing aerial stunts and backflips.
"We're excited about all the possibilities this new show can bring us and our passionate fan base," said Georg Fechter. "This is the stuff dreams are made of. We've enjoyed sharing our journey with fans through digital media and look forward to reaching new heights with this new reality TV series. Our long-standing relationship with XTreme Video will continue to grow and we're thankful to be part of the flagship initiative!"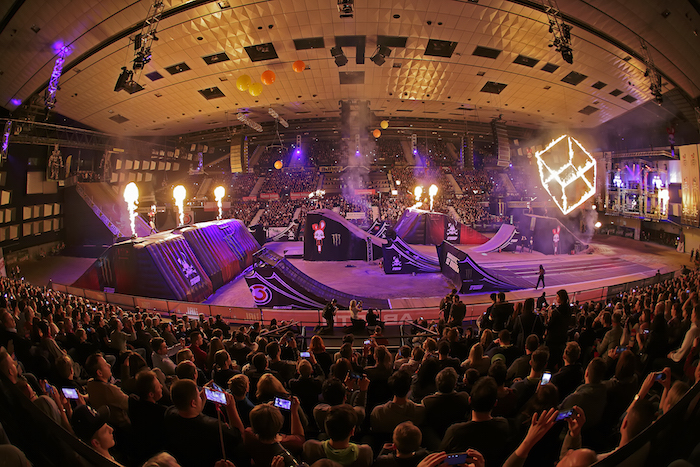 ABOUT INSIDE THE MASTERS OF DIRT:
Masters of Dirt is a Freestyle Motocross show incorporating the biggest International FMX, BMX, Mountain Bike, Quad and Snowmobile riders. M.O.D also features incredible aerobatic performances, visual effects and music, giving the event a theatrical feel. M.O.D believes freestyle is the entertainment of the 21st century. They have chosen not to run the events as competitions, instead creating shows that are built on hard work, training and a lifestyle without regulations. This form gives the organizers more creative freedom and allows the event to adapt to the desires and preferences of their partners and fans. More info on: www.mastersofdirt.com
ABOUT XTREME VIDEO
XTreme Video is the number one Multi-Platform Network for extreme creators. Since 1994, XTreme Video has been the home of extreme creators capturing and documenting the culture, locations and stories of extreme activities. At XTreme Video, creators are filmmakers, photographers, athletes and artists who create amazing content. XTreme Video discovers, develops, supports and inspires independent creators and connects them to brands and audiences. XTreme Video delivers programming that inspires and spreads the stoke, and builds and programs channels to showcase these creators. We empower creators and visionaries to reach their audience and customers. Follow XTreme Video on YouTube, Facebook, Instagram, Twitter and visit www.x-tremevideo.com to learn more.
ABOUT INSIGHT TV:
INsight TV is an inspiring TV channel created for the millennial viewer who wants real trending content told through incredible stories. Viewable in their own time. Wherever and whenever they want. INsight is committed to pushing the boundaries of linear and non-linear broadcasting. The range of programming demonstrates the best of Ultra HD; from beautiful, vivid cinematography to high-speed action. Viewers all over the globe can watch INsight. We reach millions of homes in Europe, Eastern Europe, Asia and the US. For more information, please visit: www.insight.tv
---