BACK TO NEWS
Two Popular BMX Content Creators Join XTreme Video's Growing Multi-Platform Network
XTreme Video, the leading Multi-Platform Network (MPN) for extreme athletes and creators with over 200 million views each month and more than 50 million social followers, today announces the addition of two of YouTube's top BMX creators, KinkBMX andBoqer123, to the XTreme Video network. Heading into MIPCOM 2016, XTreme Video's social networks provide a space for prime cross-promotion with the creators, most of whom have already amassed a huge social following themselves before joining the XTreme Video team.
"We are in awe of how Boqer123 and KinkBMX grew their own devoted audiences within the extreme sports fan base through their zealous use of social media and great content creation," says Gregg Bywalski, CEO of XTreme Video. "We're very excited to welcome our new creators to the XTreme Video family and introduce them to our passionate and international growing community. We look forward to create new opportunities with our creators to think, create and share exciting new stories tailored to their millennial audiences with broadcasters and major platforms."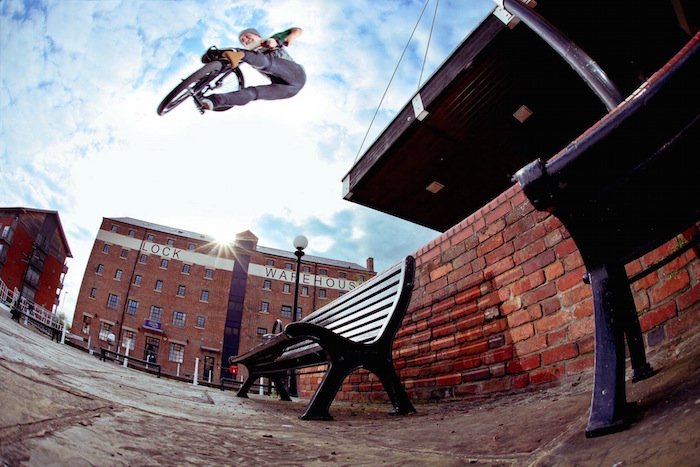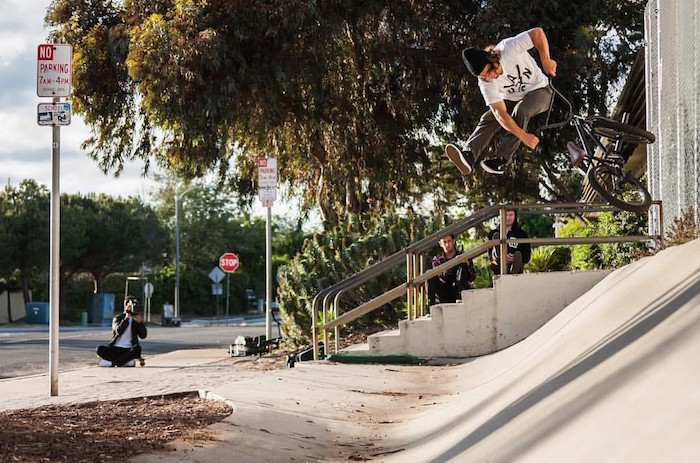 More About the Creators:
Founded in 2011, Boqer123 is a crew that creates original BMX webisodes. Alongside his YouTube shenanigans, the founder of Boqer123, Josh James, has also launched a clothing brand. Boqer123 grew its community into one of the most followed BMX and lifestyle brand on social network channels with +320K subscribers across all social platforms. Watch the latest videos from Boqer123 here: https://goo.gl/NMcWSh
"I've used a few MCN's before I signed with XTreme Video, and I can safely say I've felt used by all of them," said James. "However, XTreme Video are completely different. They make you feel like you're their only client, giving off a very personal feel to the relationship. Not only that, but there's a personal level to the communication which makes you feel like friends as opposed to partners. I've only been signed for a short period of time, but I know it'll be a great future together."
KinkBMX is a BMX bike part supplier based out of Rochester, NY who also create high-quality videos, highlighting the newest gear, tricks and the BMX lifestyle. KinkBMX has build over the years an engaged community around its brand with +512K subscribers across their social platforms. Watch their videos here: https://goo.gl/VhNH4b.
"Everyone at Kink BMX is super excited to be working with XTreme Video. We're psyched to grow together and share BMX even further through video!" comments the KinkBMX Team.
XTreme Video continues to discover, develop, and support independent creators by enabling them to produce and sell their work, such as video content and merchandise, through their digital distribution network, Agency and e-commerce site, Label Park – XTreme Marketplace.
About XTreme Video:
XTreme Video is the number one Multi-Platform Network for extreme creators. Since 1994, XTreme Video has been the home of extreme creators capturing and documenting the culture, locations and stories of extreme activities. At XTreme Video, creators are filmmakers, photographers, athletes and artists who create amazing content. XTreme Video discovers, develops, supports and inspires independent creators and connects them to brands and audiences. XTreme Video delivers programming that inspires and spreads the stoke, and builds and programs channels to showcase these creators. We empower creators and visionaries to reach their audience and customers. Follow XTreme Video on YouTube, Facebook, Instagram, Twitter and visit www.x-tremevideo.com/ to learn more.
---