BACK TO NEWS
Brain Farm Digital Cinema Breaks Into Natural History and Beyond
Brain Farm and National Geographic have reason to celebrate – again. The 37th Annual News & Documentary Emmy® Awards held this past September, delivered yet another golden statue to filmmaker Curt Morgan and his production company, Brain Farm for Best Cinematography on Wild Yellowstone, a co-production with National Geographic and Terra Mater Factual Studios. Taking the company beyond its niche action sports category, this win furthers Brain Farm's move into natural history and mainstream filmed entertainment.
Emmy ImageThrough a consistent run of producing the top grossing action sports films (Art of Flight, We are Blood, View From a Blue Moon), Brain Farm has caught the attention of major studios and larger media outlets like National Geographic. This Emmy® is the latest award in a string of critical acclaims for Brain Farm and National Geographic, including Best Cinematography and Best Editing at the coveted Jackson Hole Wildlife Film Festival last year and a 2010 Emmy® for Brain Farm's cinematography on National Geographic's Great Migrations.
"It's rare for a newcomer to break into the exclusive world of natural history and hit it out of the park from day one," says Wild Yellowstone's Executive Producer and Brain Farm's head of television, Shon Tomlin. "Curt's youthful approach to an established genre combined with an innovative style and a command of the latest cinema technologies, gives Brain Farm productions a signature all their own."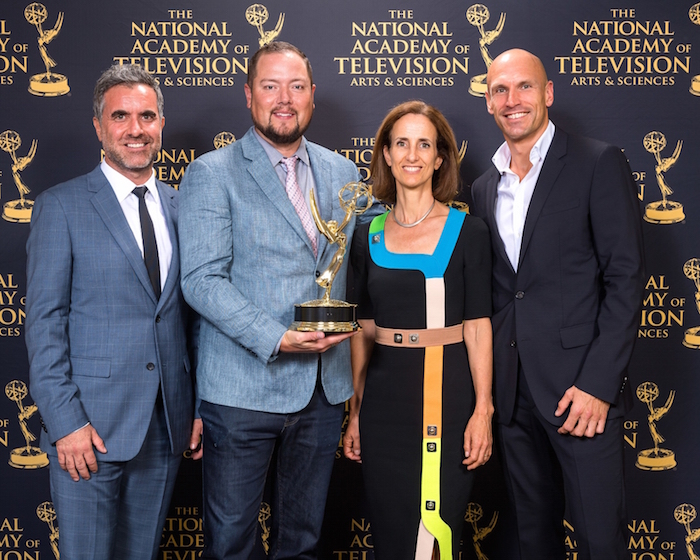 L-R: Shon Tomlin & Curt Morgan (Brain Farm), Ashley Hoppin (National Geographic), Sven Westphal (Terra Mater)
For Morgan, the Emmy® win is just icing on the cake. "I grew up watching National Geographic films as a child and long before I imagined making sports films was determined to one day make films forthem," says Morgan. "Winning this Emmy® is incredible but just having the opportunity to produce for Nat Geo is the real victory for me personally."
Wild Yellowstone originally premiered on Nat Geo WILD and the National Geographic Channel in December 2015 and is now available on iTunes; Wild Yellowstone: The Frozen Frontier and Wild Yellowstone: Grizzly Summer. With theatrical rights to the production, Brain Farm is now exploring bringing Wild Yellowstone to big screens worldwide.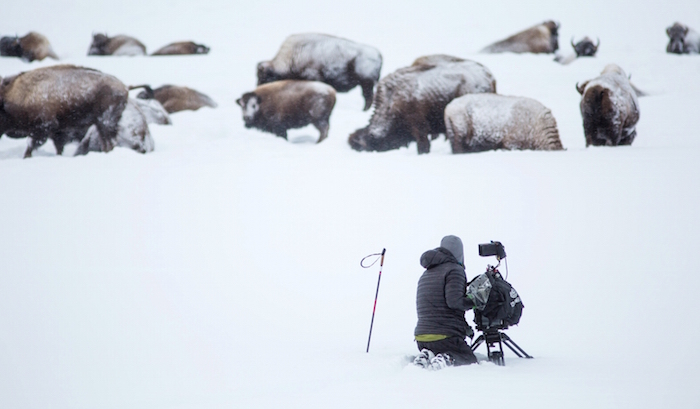 ABOUT BRAIN FARM
Founded in 2006, Brain Farm redefined the action sports genre with a string of top-grossing releases that also introduced the most innovative production technologies and aerial cinematography. Often considered the Elite Special Forces of filmmaking, Brain Farm has become synonymous with the highest quality programming and content across large screens and small. Brain Farm has offices in Los Angeles, CA and Jackson, WY.
---