Back to News
Aluminati Skateboards teams up with Surfer Magazine to Release Limited Edition Photo Series Collection
November 9, 2016
Aluminati Skateboards teamed up with Surfer Magazine this Holiday Season to offer an exclusive Limited Edition Photo Series featuring Grant Ellis photography. The Photo Series features a collector's edition of 5 decks from some of the best waves in the world including Waimea, Ireland, California, Pipeline and South Africa in a limited run of only 50 boards each. Each photo is showcased on Aluminati's Wingnut with kicktail deck, a design inspired by dovetail surfboards. Aluminati's proprietary, in-house manufacturing process allows these photos to be captured magnificently on aluminum decks.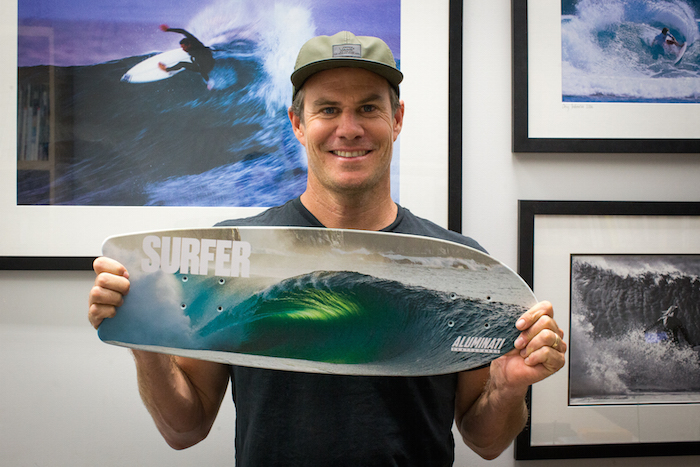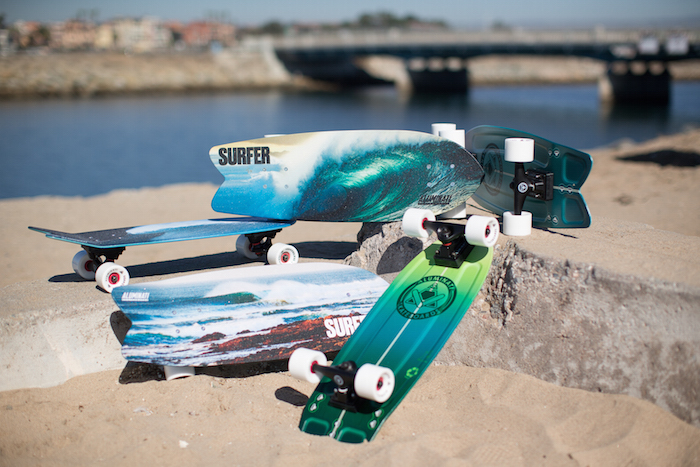 Aluminati cruisers are made of recycled aircraft-grade aluminum in the USA and will feature these 5 photos for a limited time. Get yours at select surf shops and very limited units at www.aluminatiboards.com before they're gone.
Shop the Collection here: http://www.aluminatiboards.com/product-category/original/surfer/
About Aluminati Skateboards:
Aluminati Skateboards is reimagining the cruiser board. Recycled aircraft aluminum, integrated clear grip and endless graphics options make Aluminati the new classic. Born and made in Southern California, Aluminati fuses the tradition and nostalgia of cruiser boards with the performance and precision of modern technologies. Aluminati's dynamic and vibrant graphics are a product of a proprietary, in-house manufacturing process that is as innovative as the precision-machined aluminum deck.
---