Back to News
Kozm Arrives with Intentional Approach to Men's Yoga
November 22, 2016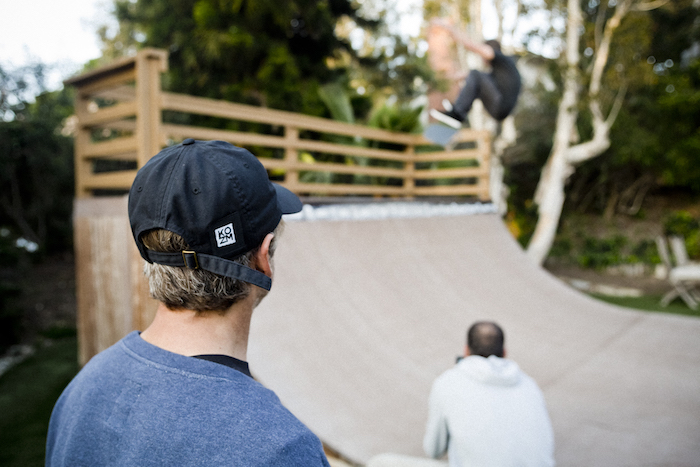 Kozm, a brand producing yoga goods for men, announces their official launch into the marketplace. Created by action sports addicts and yogis, Kozm touts a refined aesthetic, while encouraging traditional yogic values, and maintaining elevated environmental and social standards.
Founded by former Volcom EVP of Global Marketing Troy Eckert and former Volcom VP of Global Sustainability Derek Sabori, the brand reflects a strong action sports influence and is made for men who seek health in body, mind and being.
"As I became more dedicated to yoga, I looked for a pair of shorts to practice in that were made by someone whose ethics and aesthetic spoke to me, but nothing really did," said Troy Eckert, Co-Founder of Kozm. "I realized it was an opportunity to start a brand based on what I care about: changing men's perception of yoga, furthering the idea of yoga as a tool to heal physical, mental and emotional injuries, and doing business responsibly."
Kozm serves the subculture that has grown around values of charging hard and remaining active through holistic health, ultimately developing greater consciousness. Yoga is a fast-growing category for men, and Eckert and Sabori realized many surfers, skaters and snowboarders in their circle are already doing yoga and searching for clothes that resonated with them, on and off the yoga mat.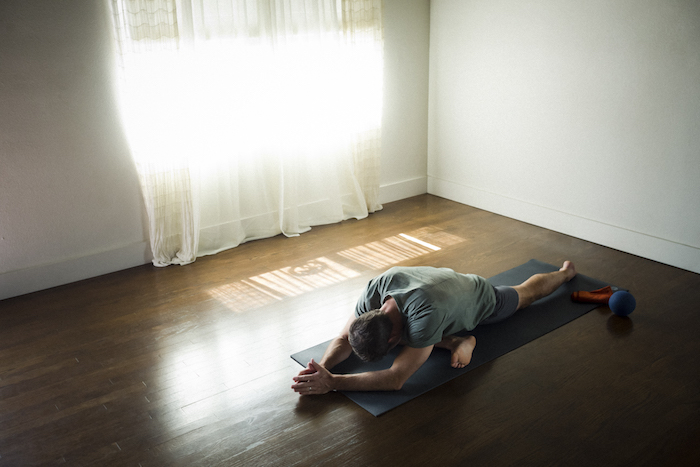 "Because we make our product in the USA with social and environmental impacts at front of mind, our goods are inherently more expensive to produce," adds Eckert. "For this reason we decided to offer Kozm product directly to our customers online at thekozm.com. The direct model enables us to sell to our customers at essentially wholesale pricing while maintaining premium quality."
Kozm gives 5% of every sale to initiatives they believe in such as the Warrior Spirit Retreat—which will provide yoga to wounded veterans. Repeated studies have shown yoga and meditation reduce PTSD, depression, anxiety and other conditions. More Western doctors are also using it to treat an array of issues with better outcomes at lower cost.
Kozm is a registered B Corp, and is focused on establishing more responsible business practices and elevating consumer awareness. As more people are choosing to buy from responsible companies, Kozm operates on the motto Made Fair With Care, meaning fair to people, fair to the planet. "From using upcycled and recycled fibers in our fabrics, to requiring transparency from partners, to making the entire line in the USA, Kozm is working to elevate standard business practices. It's one of our core reasons for being," said Derek Sabori, Co-Founder of Kozm.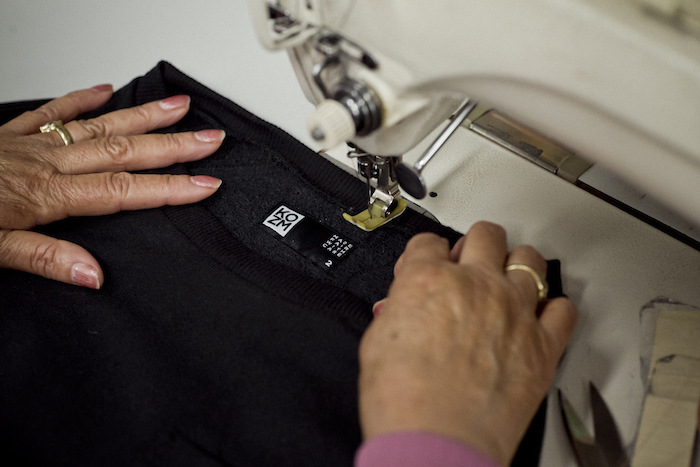 In addition to t-shirts, hats, and beanies, all made with Recovertex upcycled yarns, the initial line boasts a limited collab yoga towel by renowned apparel designer Jeff 'Yoki' Yokoyama. The towels are made from upcycled resort towels, with a hemp blend backing. Additional apparel to roll-out in 2017. Everything is assembled in the USA. For additional information visit thekozm.com
---