Back to News
Mountain Dew® Welcomes Red Gerard to the DEW® Snowboarding Team
December 12, 2016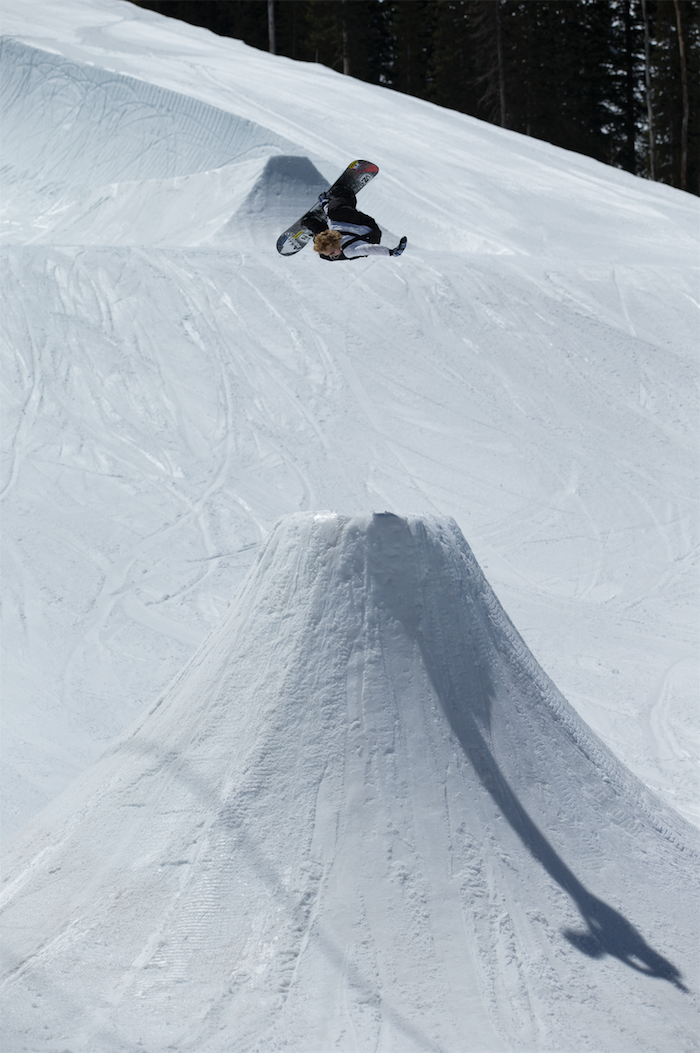 Leading into the newly reimagined Dew Tour in Breckenridge, Colo., this past weekend, title sponsor Mountain Dew is thrilled to welcome professional snowboarder Red Gerard to its team of action sports athletes. The Colorado-based rider joins fellow Mountain Dew snowboarder Danny Davis following a standout performance in this year's Peace Park snowboarding film and a successful debut at the 2015 Dew Tour slopestyle competition, where he placed fifth.
"There is no doubt that Red is one of the best up-and-coming snowboarders of his generation," said Ryan Collis, Senior Director of Marketing, Mountain Dew. "Red's drive and style perfectly aligns with Mountain Dew's efforts to raise the bar in the world of snowboarding. We couldn't think of a better athlete to join Danny on the mountain and are excited to watch him compete at Dew Tour."
Gerard's unprecedented energy and fearless approach to pushing the limits of snowboarding by landing the biggest airs and attempting the hardest tricks has awarded him a variety of podium placements at competitions globally. He was also one of the first to test out Dew Tour's newly redesigned slopestyle competition layout this past weekend, breaking out jumps and jibs for the first time ever into two distinct courses created by Snow Park Technologies.
"I'm excited to join the Mountain Dew snowboarding team," said Gerard. "It's awesome that I get to be part of Dew Tour this winter as a Mountain Dew athlete during such an exciting time when the competition layout is being completely reimagined. I'm stoked to be representing a brand so deeply tied into action sports and listening to and supporting its riders to continue to drive snowboarding creativity."
For more information about Mountain Dew and Red Gerard follow @mountaindew and @dewtour and join the conversation at #DoTheDew and #DewTour.
About Mountain Dew
Mountain Dew, a product of PepsiCo Americas Beverages, is the No. 1 flavored carbonated soft drink in the U.S. With its one-of-a-kind citrus taste, Mountain Dew exhilarates and quenches with every sip. In addition to original Mountain Dew® and Diet Mountain Dew®, the permanent DEW product line includes Mountain Dew Code Red®, Mountain Dew LiveWire®, Mountain Dew Throwback®, Mountain Dew® Pitch Black™ Mountain Dew Voltage® and Mountain Dew White Out®. For more information, check out www.mountaindew.com, www.facebook.com/mountaindew or follow on Twitter @mountaindew.
About PepsiCo
PepsiCo products are enjoyed by consumers one billion times a day in more than 200 countries and territories around the world. PepsiCo generated more than $63 billion in net revenue in 2015, driven by a complementary food and beverage portfolio that includes Frito-Lay, Gatorade, Pepsi-Cola, Quaker and Tropicana. PepsiCo's product portfolio includes a wide range of enjoyable foods and beverages, including 22 brands that generate more than $1 billion each in estimated annual retail sales.
At the heart of PepsiCo is Performance with Purpose – our fundamental belief that the success of our company is inextricably linked to the sustainability of the world around. We believe that continuously improving the products we sell, operating responsibly to protect our planet and empowering people around the world is what enables PepsiCo to run a successful global company that creates long-term value for society and our shareholders. For more information, visit www.pepsico.com.
---