BACK TO NEWS
Tilly's Life Center Thanks Supporters with Donor Appreciation Party
Tilly's Life Center (TLC) held a Donor Appreciation party hosted by Winston's Crown Jewelers, Newport Beach to thank all of its generous sponsors for their support this year; to benefit and empower youth across Southern California.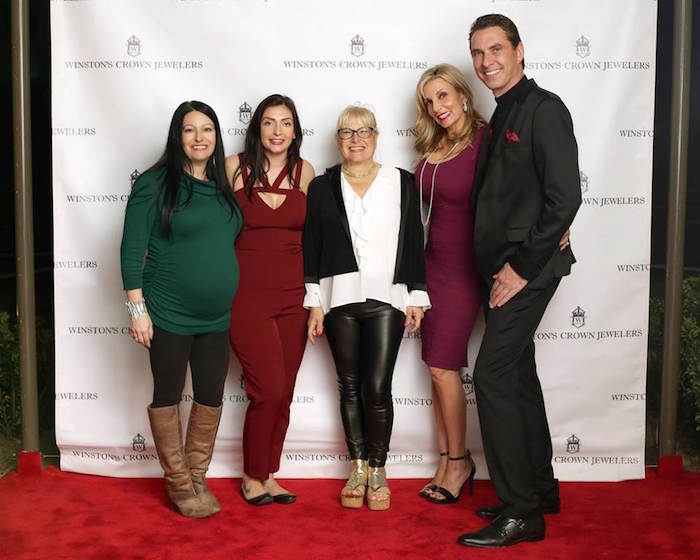 Tilly's Life Center poses with Winston's Crown Jewelers at Donor Appreciation Party
(pictured from left-to-right) Amy Diaz (Director of Marketing at TLC), Dainera Verdult (Executive Administrative Assistant at Winston's Crown Jewelers), Tilly Levine (Founder of TLC), Michelle Verdult (CEO at Winston's Crown Jewelers) and Glenn Verdult (President at Winston's Crown Jewelers)
Guests enjoyed an evening of cocktails, appetizers, live music and discounts on every purchase of jewelry from Winston's Crown Jewelers. Sponsors, supporters and friends of TLC mingled, shopped and posed for photos with the founder of Tilly's Life Center, Tilly Levine.
About TLC
TLC aims to empower teens to overcome their own adversity and crisis through positive thinking. Through tested methodologies from globally-respected thought leaders, TLC teaches effective life tools that enable teens the confidence and self-esteem they need to take responsibility for themselves – ultimately giving them the power to make positive changes in their own lives. To find out more, please visit www.tillyslifecenter.org .
---