BACK TO NEWS
DC Snowboarding's Devun Walsh Takes Home Legend Award at Transworld Snowboarding Riders' Poll 18
This past Friday, DC Snowboarding's Devun Walsh was honored with TransWorld SNOWboarding's Legend Award at the TransWorld SNOWboarding Riders' Poll 18 in Breckenridge, CO. Devun is the first-ever Canadian pro snowboarder to take home the Legend Award with a pro career spanning two decades, countless video parts, giving back through his foundation and carved out opportunities for others along the way.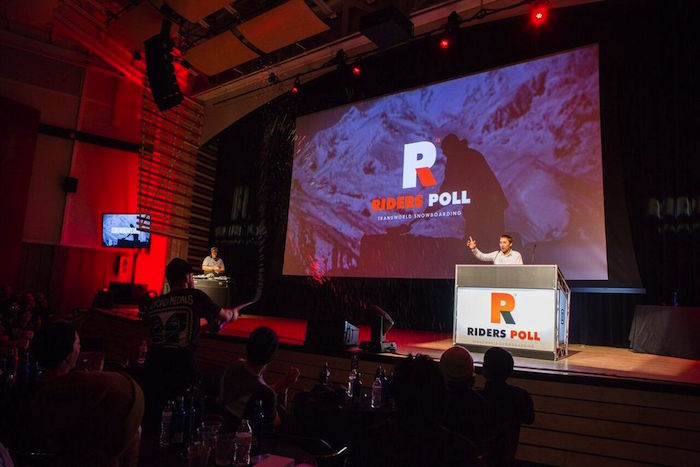 Devun received a standing ovation from the crowd | Photo by: Chris Wellhausen
DC's Vice President of Marketing, Megan Easley says, "Congratulations, Devun! Thank you for all you have done in snowboarding and for your unwavering support behind the DC brand and family. We are truly honored to have you on board since this program's inception."
Earlier this season, Devun dropped Wildcats Never Die with The Wildcats, a notorious snowboarding crew from Whistler that features bangers and mischief they are known for coupled with nostalgic 80's style mixed in - spanning over three different countries: British Columbia, Japan and Chile. Over the last two decades, the Wildcats leader has made a career for himself by putting snowboarding first and mastering the art of backcountry freestyle riding.
Devun's bold riding style and his philanthropic efforts off the board have landed him among previous Legend Award recipients: Bryan Iguchi, Barrett Christy, Jamie Lynn, Mike Ranquet, Tom Burt, Chris Roach, Peter Line and other legends.
For more information on Devun Walsh and the DC Snowboarding team visit dcshoes.com/snow and for the latest on DC Snowboarding follow the brand at @DC_Snowboarding and search the hashtag #DCSNOWBOARDING.
About DC:
Founded in 1994, DC quickly grew to a leader in performance skateboarding shoes and renowned action sports brand. Today DC Shoes stands as a global brand whose product line has expanded to include men's, women's and kids' skateboarding and lifestyle shoes, apparel, snowboards, snowboard boots, outerwear and accessories.
---