BACK TO NEWS
Industrial Profile
1/19/2017
Derek Sabori: Corporate Sustainability Expert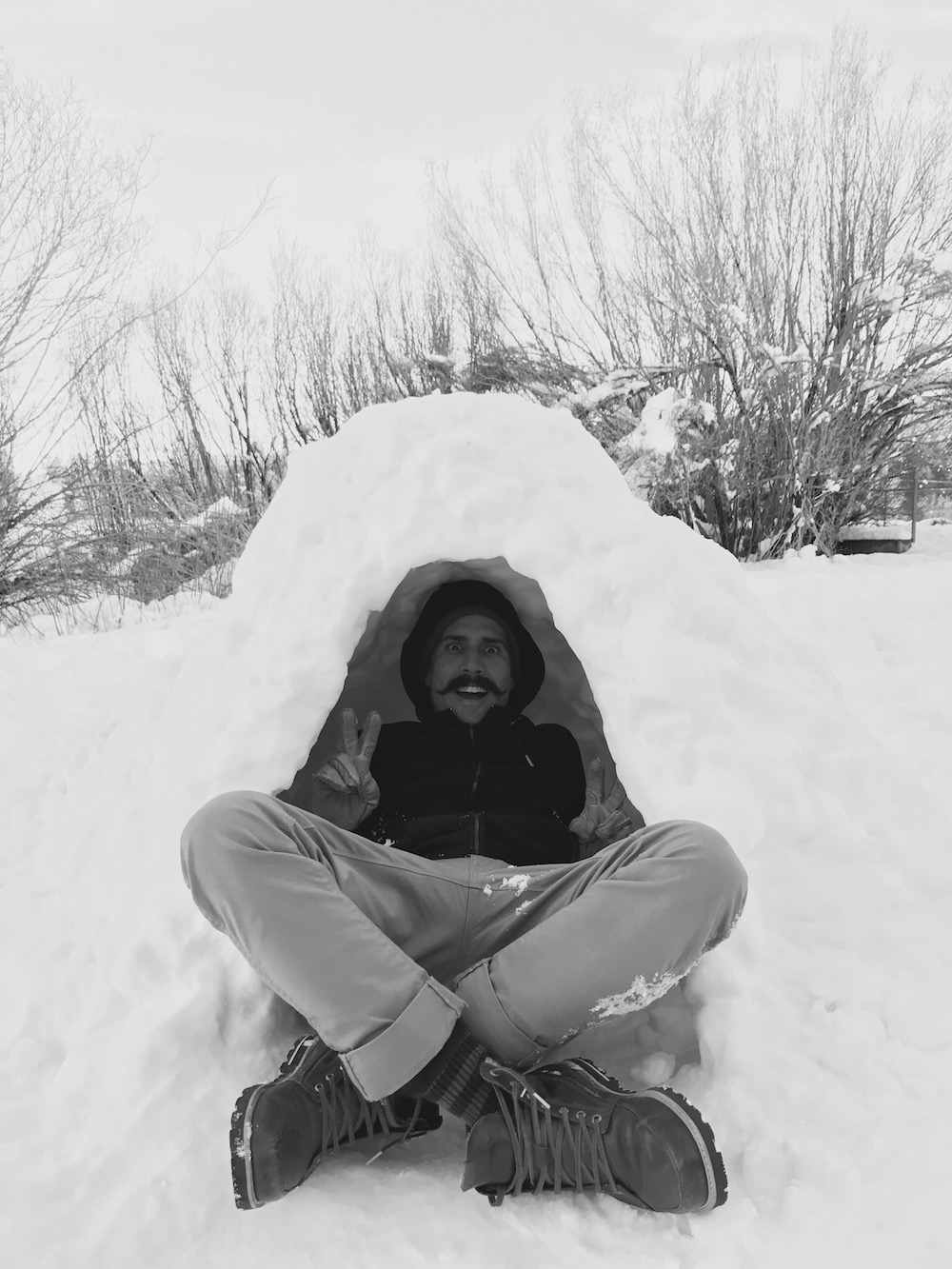 Derek Sabori is carving out a professional life that merges his personal value and profession. Back around 2006 while watching An Inconvenient Truth during a "Lunch and Learn" day at Volcom, where he spent nearly 20 years, Derek found a new path in life. Changes Derek made at his own life at home and what he decided to pursue professionally give us this story.
Can you tell us about your path in becoming the leader of Volcom's sustainability program?
I was at Volcom for 19 years, so as you can imagine, it wasn't my first role there. Looking back, I think it was sort of a perfect storm and it ended up playing a major role in my professional and personal life. I think most importantly, I was influenced by a handful of personal mentors and colleagues (Ethan Anderson, Neil Harrison, Isaac Nichelson, Frank Scura, and Evan Marks to name a few) and while the program was in its earliest days there, 2006 I believe, we organized a "lunch and learn" with a screening of An Inconvenient Truth; I left that lunch-hour as a young professional with a new path in life.
At that time I was the Men's/Youth Divisional Merchandising Manager so I was busy trying to run a growing department, but that movie and the small V.Co-logical Series, as we called it back then, was really having an impact on me. I wanted to learn more, and I wanted to do more.
The more I voiced my appreciation for this new movement, and the more changes I made in my own life at home, the more people looked to me as an advocate and eventually an expert - which I wasn't. However, the more the team looked to me for "Eco-answers," if you will, the more I educated myself, and it sort of snowballed from there. I decided to fulfill that role and I became the head of the then V.Co-logical Society (a sort of Green Team), and eventually pitched it to then President of the company, Jason Steris that I thought this was a direction I wanted my career to go - perhaps he'd be willing to entrust a new division to me. He did, and in 2009 we launched the Department of Corporate and Social and Responsibility.
Kering, Volcom's parent company, came into the picture in 2011 and that began the 2nd chapter of the sustainability program. I learned so much working with their team there and the momentum never really slowed. From product initiatives, reporting protocol, corporate strategy, and non-profit partnerships, sustainability became a real part of the Volcom culture. Kering's leadership role, constant support and guidance and suite of resources made it that much easier.
I spent 2009 - 2015 building a sustainability program there with the help of the great management team there, and wrapped up my full-time role there as the VP of Global Sustainability.
How does Volcom's sustainability program now compare to the beginnings?
It's come such a long way, and it's really something I'm proud to have played a role in. I think the most notable thing is how the program has matured, and has settled into the proverbial floorboards of the company. At one point, there was a conscious effort to move the program away from just being a concept that I knew about, and was owned by the "Sustainability Department," to one that the entire company could take on and take ownership of. We wanted to make sure that the program was defined enough that it could be easily explained, reasonably executed on, and owned at every level of the company.
On a more tangible side, the program has shown quantifiable progress as well. There are more styles than ever that have sustainability features in them, and year over year, the amount of organic/better cotton, and recycled fibers (something Volcom has moved to the top of the priority list) continues to grow with plans for the % mix to reach 20% by 2020 (meaning 20% of synthetic fibers overall, for example, will come from recycled content).
Volcom did a nice job recently of reporting on the progress that's been made since a set of targets (to align with Kering's) were drafted in 2012. More on that at www.volcom.com/sustainability.
In your experience, how much effort does a company have to put out to create a sustainability program and make a positive difference?
If it's something a company/brand is going to take seriously and really get behind, it's going to take resources (personnel and financial), effort, and commitment. Sure, small, intermittent/season, initiatives can be created and carried for a while, but a real program takes time, and it takes persistence.
There's also a learning curve. Sustainability is tough, because it's not always a black and white matter - there are not always clear cut answers and there are many shades of grey that come along with the discussion since you're considering a multi-dimensional concept. It's a decision matrix that requires you to consider: Waste, water, energy, emissions, land use, pollution, biodiversity impacts, social impacts, and more.
So, that said, it requires much effort and discipline. Is it unobtainable, out of reach, or off limits to those who are just starting? Absolutely not. Just start with a commitment, and then go from there...
The Underswell (http://www.theunderswell.com) is another project of yours. What's it about?
After my 19 year run with Volcom, it was time for a pivot. It was almost a bit ironic, because just when things were going so good, I pulled the plug. I had an amazing journey there, but I was ready to focus on the next 5-7 year chapter of my professional life. In 2015 Troy Eckert, 3rd employee at Volcom and former EVP of Marketing came to me with a concept (we've just launched a brand called Kozm) and that was the nudge that I needed to take the leap. The Underswell is what I called my new advisory services/blog/resource guide as I went out on my own.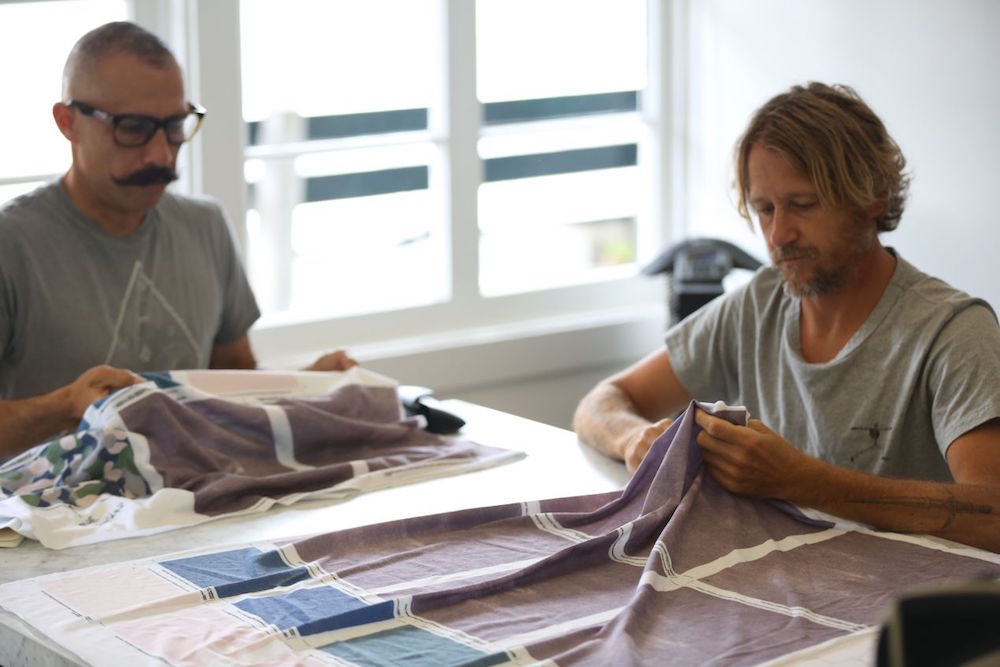 Why The Underswell? I put it like this on my site:
I'm a surfer. Maybe that resonates with you, maybe it doesn't…either way, perhaps, you've heard about significant wave events, hurricane swells, epic conditions, etc.
These are all things that surfers live for, and guess what? It shows once you're out in the water…everyone is out there, and everyone wants his or her share. It's in the news, it's on the wire, and everyone in the area is talking about it.
But guess what? There are other days in between (lots of them) – and for me, these are some of my best moments as a surfer…sure the conditions may not be the most ideal, but I get waves without the crowds, and I get to keep my practice going. I get to stay tuned in, active and more ready for those epic days.I think, however, I actually prefer what goes on during this time: A time that I like to call The Underswell. It's all the activity that is happening in between the hype.
And that's what I'm in search of - all the things that are happening underneath and in between...That's where all the good stuff is, and that's my approach.
We're not done yet, how about the Boat Show Talk Show. What's it about and what inspired creating this event series?
Clay Peterson is the visionary behind the great restaurant/bar/music venue the Boathouse Collective in Westside Costa Mesa. He and I had been chatting for years about ways to collaborate, ways to tap into our network and late last year we finally decided to make it a reality. It's like an in-person podcast, or a talk show and actually, it's a chance for me to sit with some very interesting entrepreneurs and creative visionaries to learn more about their professional and personal journeys. I'm the host, so it's a little bit of a selfish endeavor, but our hope is to provide an insightful experience for young (and old) budding entrepreneurs, students and professionals at any stage in their career.
I've had the great pleasure to sit with design legend Jeff "Yoki" Yokoyama, Krochet Kids Co-founder and CEO, Kohl Crecelius and on Monday Jan 23rd, I'm excited to have Danny Thompson, drummer of the iconic punk band Face to Face and the Co-Founder and Co-CEO of the Music Factory School of Music in Costa Mesa.
The boiler plate for the show goes something like this: The Boat Co Talk Show is a monthly exploration of the diverse, creative and entrepreneurial talent that resides right here in our backyard. The show's goal is to contribute to a better world, starting with our own community, by inspiring future leaders with stories of positivity, perseverance, and hard work. It's an hour that will entertain, uplift, challenge convention, provoke thought, and stir emotions.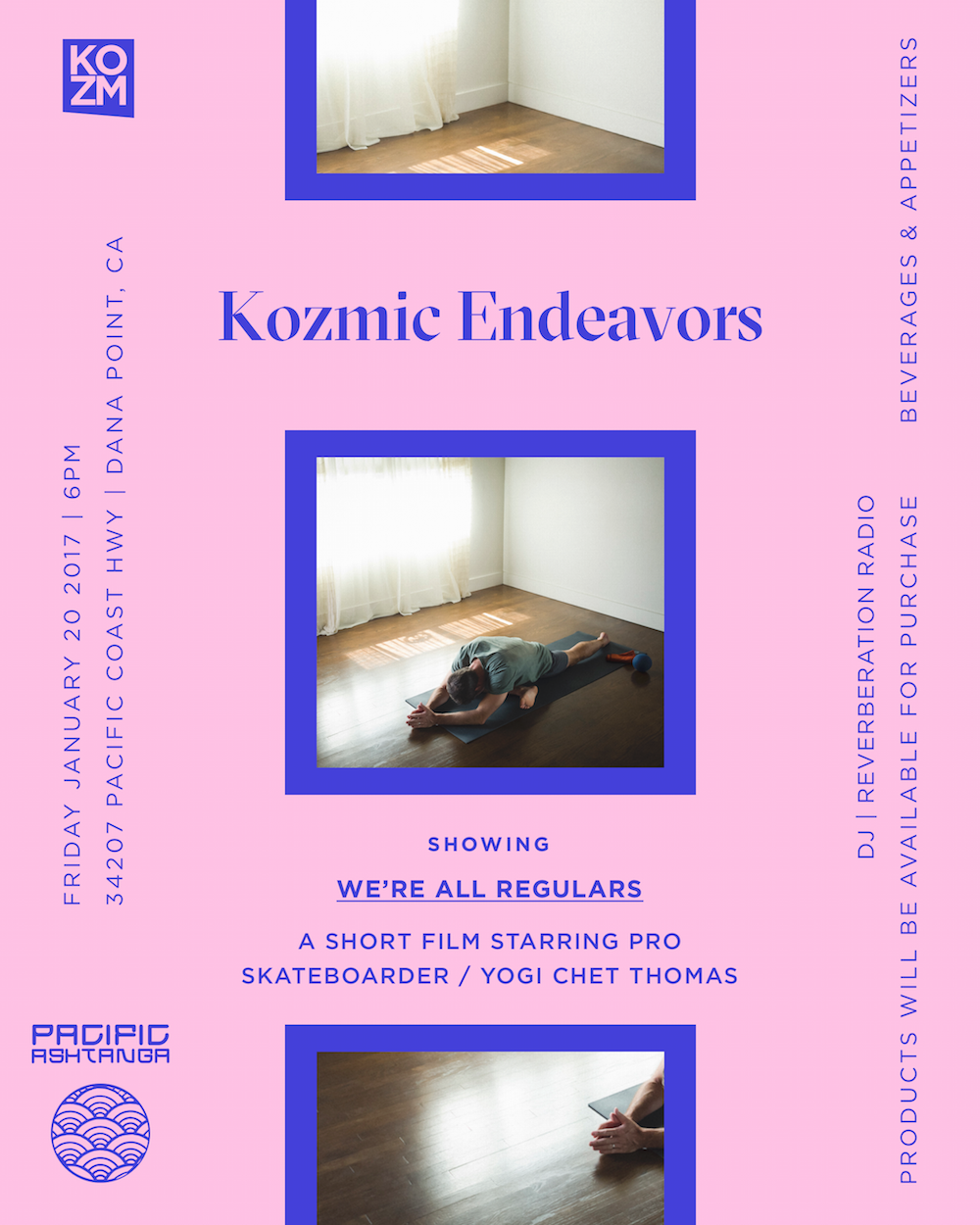 For you as a professional, what is your overall collective goal for all the different things you've involved with right now? (sustainability consulting, The Underswell, Kozm yoga apparel, and teaching).
Overall, my goal is to make a difference and leave a lasting professional (and of course, personal) legacy that I am proud of and that my kids will thank me for. I hope too, that I can perhaps influence another person or two, or heck, a whole brand/or company.
So when Troy and I launched Kozm, that was exactly our intention. We did not want, nor necessarily see the need for, just another brand. We knew there needed to be something that would set it apart, and we knew that customers are demanding more from their favorite brands: more transparency, more honesty, more sustainability, more responsibility, and more accountability. That's how I try to run my life, and that's how I'm trying to run any businesses that I get involved with, whether it's Kozm, The Underswell, or other.
I'm a teacher at Orange Coast College (Fashion Merchandising and Sustainability), a sustainability consultant, an entrepreneur, and yes, a talk show host :) If I can wrap all these things together and make something meaningful happen, then I'll be quite satisfied.
@derekasabori
@theunderswell
@thekozm
---