BACK TO NEWS
Blundstone to be Featured in The Hollywood Reporter Studio at The 2017 Sundance Film Festival in Park City
Upholding its support of the film industry and filmmakers everywhere, Blundstone, the original Chelsea boot brand since 1870 from Tasmania, Australia, is proud to announce its return to the annual festival held in Park City, Utah on January 19-29, 2017. Blundstone will be featured as a sponsor of The Hollywood Reporter Studio. The Hollywood Reporter is a Sustaining Sponsor of Sundance Film Festival, and has established its Studio as one of the important stops for filmmakers and industry during the Festival. As a sponsor of the lounge, Blundstone will host various activations and promotions throughout the festival.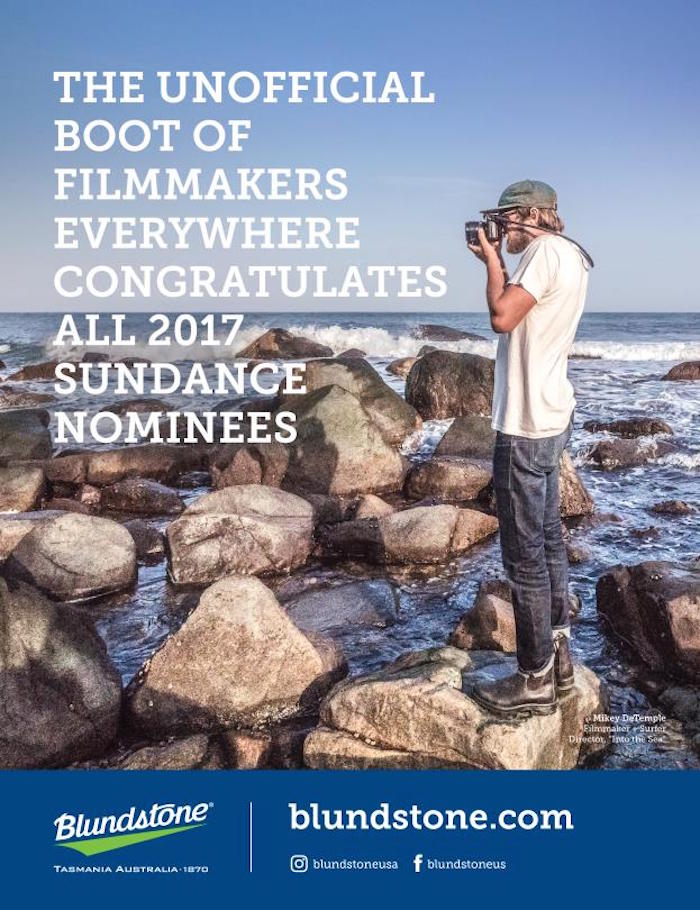 Blundstone_Sundance_Image for RLSThe Hollywood Reporter Studio is a place where film casts, writers, directors and producers gather to promote and speak about their films being presented at the festival. While in the lounge, held at Sky Strada at 692 Main Street, Blundstone will host a boot fitting and gifting to attendees who visit the invite-only space. In prior year's Blundstone provided boots to such talent as Ellen Page, Daniel Radcliffe, Chloë Sevigny and Katie Couric and proved to be successful for the brand. In addition, Blundstone will co-host a social media sweepstakes on the @HollywoodReporter's Instagram which will be themed "guess the movie," a sweepstakes through animated gifs of films which have seen success following their presence at Sundance Film Festival. Participants will post their guess of the highlighted movies and be entered-to-win a pair of Blundstone boots.
"We are thrilled to return to Park City for which continues to be a vibrant and engaging environment for our brand," says International Sales Executive, Rachel Lash. "Supporting the film industry at Sundance Film Festival through our partnership with The Hollywood Reporter delivers a highly targeted and prestigious audience for Blundstone."
Stay tuned to Blundstone social channels where Blundstone will share behind-the-scenes glimpses and live stories giving the perspective of being at the Sundance Film Festival on Facebook, Instagram and Twitter.
Through official sponsorship of film festivals and events, including the Hamptons International Film Festival, Sonoma International Film Festival, Australians in Film Heath Ledger Scholarship Award and a previous sponsorship of the Sundance Film Festival, brand placement in various films and television shows and ongoing talent support, Blundstone has proven to be the go-to boot both on and off screen.
Recognized as quite possibly the world's most comfortable, most durable boots ever made, Blundstone is known for its iconic elastic-sided Chelsea boots sold worldwide that offer comfort, durability and contemporary styling. The brand's extensive boot range also includes a safety boot line that offers superior comfort and protection. Highlights of Blundstone's presence on television and in feature films has included titles such as Transformers 4, Criminal Minds, Dawn of the Planet of the Apes, Californication, among many, many more.
---