Back to News
Bonfire is Back; Brings Technically Sound Collection and Brand Buzz to SIA Snow Show
January 24, 2017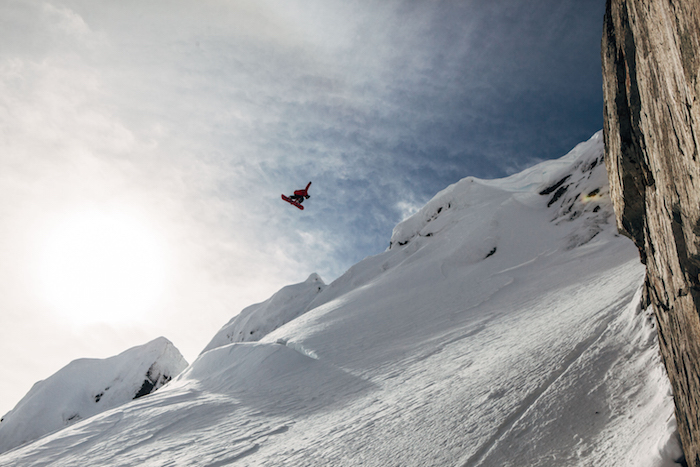 Bonfire returns to SIA with an arsenal of technically-driven and highly designed outerwear with innovative new features, driven and backed by a team that is making waves for the sport.
"We're excited to have Bonfire back driving tech and style for outerwear, fueled by our team, video projects, and decades-long history of providing premium product to snowboarding that is truly designed to ride forever," stated Tim Swart, Marketing Director for Bonfire.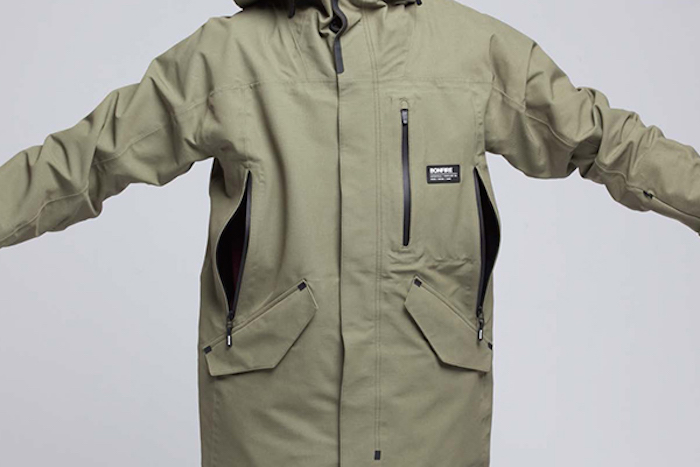 Garnering a ton of attention is the 30K Aspect 3-layer jacket. The Aspect is crafted from Bonfire's new, signature Tufftech Flex Mobility fabric. Tufftech is a stretch cordura that offers extreme durability with performance flexibility not seen before in snowboard outerwear. The Aspect also features the brand's new Strata Flow, a strategically-positioned cross-body air flow control system. Offered in three colorways, the Aspect pairs perfectly with the Master Bib, which is also constructed of Tufftech with Strata Flow technology.
Also gaining traction this selling season is the Engine Jacket, made of another signature Bonfire stretch fabric: Transition Mobility. The Engine gets its namesake from its Thermore® Thermal Booster insulation, a smart insulation that offers a "boost" in performance as temperatures start falling to maintain comfort. Bonfire's Gold Collection offers a multitude of high-performing outerwear loaded with features at lower price points, including the Static Jacket, made of a streetwear-inspired textured print, and also insulated with Thermore®.
For women, the line is deep, offering three color stories and a variety of prints to appeal across the customer base. Drawing the spotlight is the Jade Jacket, a long-fit silhouette in Transition Mobility fabric, boasting Thermore® Thermal Booster insulation in a dynamic color range. Also new this season is a women's bib, the Opal, bringing Transition Mobility stretch to the table along with Bonfire's signature Mystic Heat warmer pockets featured in every women's product.
Supporting and showcasing Bonfire product all over the world is its team, led by Dustin Craven and includes notable riders Beau Bishop, Johnny Brady, Ralph Kucharek and Parker Duke. The group is leading a modern movement to return the soul to snowboarding. "Our team endeavors are all rooted in each rider's personal drive to keep snowboarding alive, no matter what," said Team Manager Jenna Kuklinksi. Bonfire's Free Range video series highlights a DIY-focused snowboard lifestyle. The first installment of Free Range premiered this September. The brand followed five of its riders for eight days in an RV as they roamed the Pacific Northwest, beginning at Mt Baker, crossing the border to British Columbia and the Coast Mountain Range backcountry. Free Range II, released last week, tells the story of three riders who stayed in a yurt in order to access unique terrain, venturing out each day to find something new to build, ride and discover, including a remote burn zone. Up next this season the Free Range series goes to Japan.
"We've received such incredible response from our teamriders and our sales crew about the Winter 17 line," said Swart. "Combined with the team projects we're documenting, which are getting a lot of positive response, Bonfire is truly on the move."
To make an appointment to see the Bonfire line at SIA, contact [email protected] To watch Free Range content, go to vimeo.com/bonfireouterwear. To shop the line and check out the Bonfire team, go to bonfireouterwear.com. Follow Bonfire @bonfireouterwear #bonfirefreerange #triedtestedtrue
About Bonfire Outerwear
Bonfire Outerwear started over 25 years ago, deeply entrenched in the deep snowboard culture of the Pacific Northwest. We were arrested. Spit on by skiers riding the chairlift. We would hike for miles to get one run. Our parents didn't understand. People didn't understand. There were no contests. No magazines. No lift tickets. No highbacks. There was no such thing as fashion. Every year we burned our boards in a giant bonfire as a sacrifice for better snow. We said we'd ride forever. We said we'd make clothes that ride forever. We do. Born from a desire to make the best gear to withstand the harshest conditions, we have upheld the legacy that rose from that bonfire so many years ago. Tried. Tested. True.
---