BACK TO NEWS
Greg Jacobs Joins Nitro Circus as Global Head of Media Distribution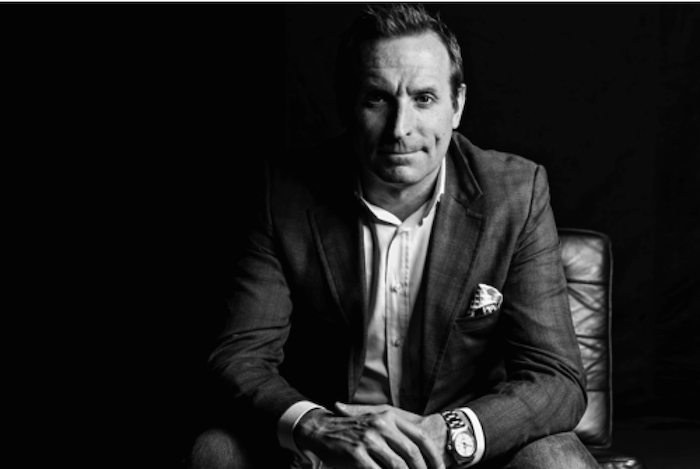 Nitro Circus, the world's top action sports entertainment company, has named Greg Jacobs to the newly created position of Global Head of Media Distribution. This new executive appointment signals a decisive step in the company's media ambitions as it seeks to ramp up the global distribution of its huge library of content and suite of original programming across all platforms.
Jacobs will be responsible for the worldwide distribution and monetization of Nitro Circus's vast media portfolio, which includes acclaimed theatrical releases, TV specials, original series and digital content as well as the massively successful Nitro World Games competition and an unrivalled action sports clip library. Jacobs will also work with Nitro Circus' industry-leading media production team to develop new creative show concepts and will pitch them to broadcasters globally.
Jacobs joins a 30 strong in-house media production team led by industry veteran, Trip Taylor at the company's headquarters in San Clemente, Southern California.
"Greg brings a wealth of experience and expertise to this new, and very important, position. Since our first DVD debuted nearly 15 years ago, Nitro Circus has captured some of the most exciting, outrageous and unforgettable moments in action sports and we are only just getting started," said Brett Clarke, Nitro Circus' Chief Commercial Officer. "Now with Greg's leadership and relationships we look to find new opportunities, grow our brand and introduce new fans to Nitro Circus."
"Nitro Circus is one of the world's leading, emerging media companies. My vision is to help secure the status of Nitro Circus as the pre-eminent platform in action sports and to continue to develop its ever growing footprint across mainstream entertainment media," said Jacobs. "We will achieve this through a global distribution and partnership imprint. I have been blown away by the depth of the Nitro Circus library, the breadth and quality of the team's original programming concepts and the sheer size of the opportunity. I am so excited to get things underway and to join this talented team of executives."
As an established sports media executive with an entrepreneurial spirit, Jacobs is well equipped to lead Nitro Circus's global media distribution and monetization strategy. Prior to joining Nitro Circus, Greg was CEO of Street League Skateboarding (SLS). While at SLS, Greg spearheaded the company's direction and its second-tier digital subscription development. Prior to leading SLS, Greg served as Head of Monetization at Red Bull Media House, North America where he was part of its founding executive launch team and led Media House's monetization division. That success followed a proven track record of instrumental business development for NASCAR Media Group, where he also earned an Emmy award. Jacobs also founded and ran his own television and commercial production company, Magellan Media, which he subsequently sold to Post Modern Creative— a premier concept-to-creation digital media production and broadcast facility.
About Nitro Circus:
Nitro Circus continues to position itself as the world's leading youth action sports & entertainment brand. From humble beginnings in 2003 – with Jeremy Rawle, Gregg Godfrey and soon to be action sports superstar Travis Pastrana producing DVDs from a Utah garage -- to a smash TV series which has aired in over 60 countries, Nitro Circus has exploded to global popularity. In 2012, Nitro Circus: The Movie, featuring cast members from the hit television series, was released in cinemas worldwide. In 2015, Nitro Circus announced a partnership with NBC Sports Ventures. The multi-year strategic alliance features TV specials and live events, such as Nitro World Games, and series programming airing nationally in the U.S. on NBC and NBCSN as well as streamed on the NBC Sports App.
The TV show was transformed by action sports industry guru Michael Porra into a must-see live event in 2010, creating the Nitro Circus Live global touring phenomenon. Since its inaugural Australian trek six years ago, the show has travelled the globe, obliterating box office records and cultivating a legion of diehard fans. Nitro Circus has now rolled across five continents, blown away over three million fans and sold out shows in the United States, Canada, Europe, Australia, China, Japan, the Middle East and South Africa. After over 70 shows globally in 2016 and with more shows coming up worldwide in 2017, Nitro Circus is undoubtedly the world's most successful action sports touring brand. For more information visit www.nitrocircus.com.
---