Back to News
Public Snowboards Reveals New Collection Inspired by Joe Sexton, Darrell Mathes and Chris Bradshaw
January 26, 2017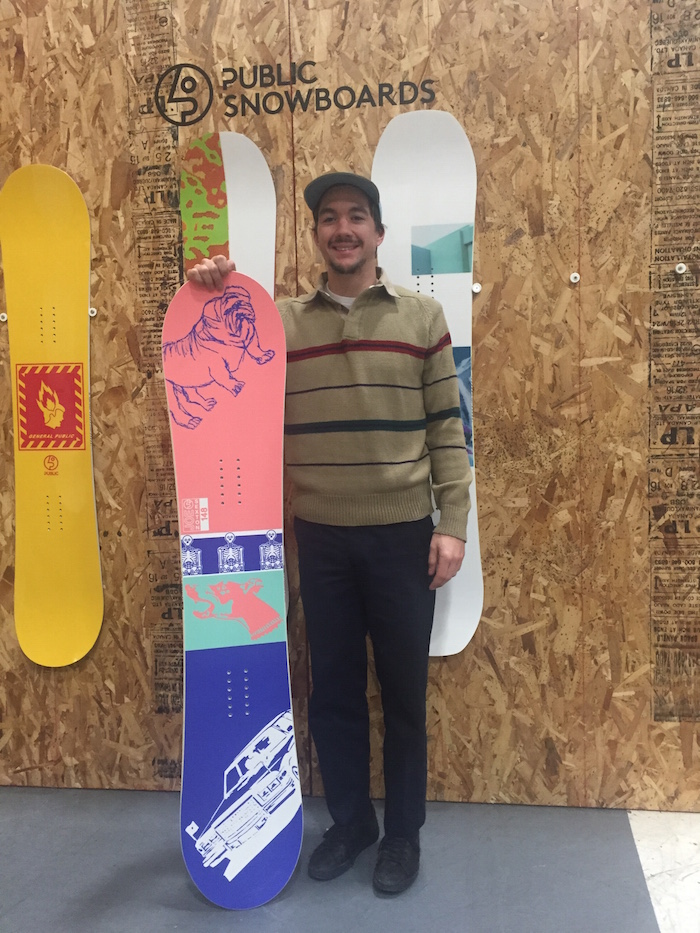 PUBLIC Snowboards is revealing its second collection today at the Parts & Labor show in Denver. PUBLIC has a tight knit crew, with Joe Sexton, Darrell Mathes, Chris Bradshaw, Ben Bilodeau and Nick Dirks contributing to the company.
PUBLIC's winter 2018 collection is made up of four models – one inspired by Sexton, Mathes and Bradshaw as well as a team board. Due to public demand there will be a 147 and two wide boards in the new line.
Below is a sneak peek at The Public Therapy, inspired by Joe Sexton. Graphic design for this board and the entire collection was done by PUBLIC art director Josh Manoles.
"With a full year to focus on PUBLIC, I feel like the brand is beginning to find its direction. PUBLIC is meant to be shaped by the public, and I'm really stoked on the input we've received from fellow riders and shop owners. Their feedback has helped shape the brand."
— Joe Sexton, founder of PUBLIC Snowboards
Joe started this brand with the goal of staying connected to the kids, shops and general public. This can be seen on the brand's Instagram @thisispublic, that Joe runs and responds to questions that come in daily.
For more on this rider-owned and operated brand, follow @thisispublic, @joesexton1817 and look for updates on the site here: publicsnowboards.com.
---