Back to News
Adventure Club Voted Sheckler Foundation's Round 9 "Be the Change" Beneficiary
February 9, 2017
After weeks of rallying, voting and generating awareness for its finalists, Ryan Sheckler and the Sheckler Foundation are pleased to announce Adventure Club as its ninth "Be the Change" recipient. As the beneficiary, Adventure Club will receive a $10,000 financial grant and support from the Sheckler Foundation to help fund its events and activities created for teens with autism, allowing teens the opportunity to build lasting, quality friendships and work together to live a meaningful life.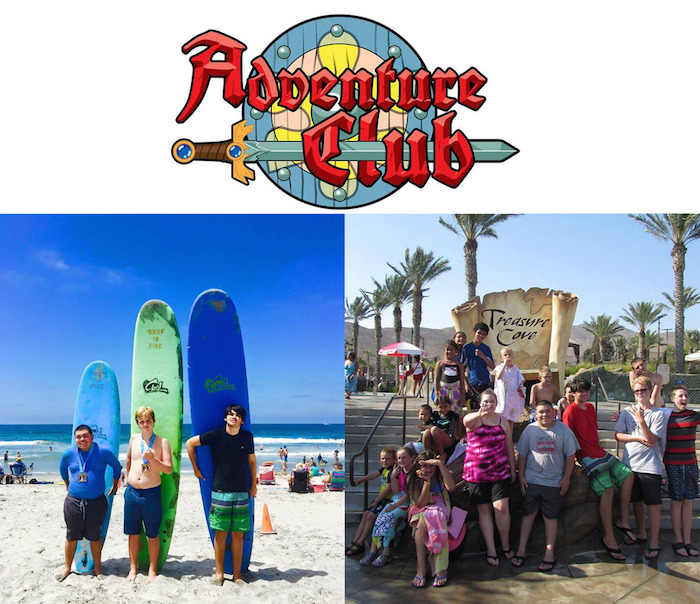 "YEW! Congrats to Adventure Club on becoming our ninth 'Be the Change' recipient," said Pro Skateboarder and Sheckler Foundation Co-Founder, Ryan Sheckler. "I also want to thank all those who took part in our 9th 'Be the Change' round. Hyped to have the skateboarding and local community support our mission!"
As parents of teens affected by Autism, Adventure Club started in January 2013 to create a social network specifically for teens as existing programs for children with disabilities focused mostly on young children.
Adventure Club began by hosting monthly themed dances where teens receive VIP treatment for the night as they play games, mingle with friends and dance the night away. As friendships began to take off, teens went from not wanting to leave the house to asking about the date of the next Adventure Club event. As interest sparked among the teens, Adventure Club began planning all sorts of outings for teens and their families to enjoy, from surfing to skydiving to School of Rock and camping.
With a $10,000 grant and support of the Sheckler Foundation, Adventure Club plans to host bi-monthly themed dances, create a five-week summer camp to bring teens together while out of school, start a skateboard club and ultimately extend their reach to benefit the lives of more teens and families living with autism in their community.
Ryan Sheckler's "Be the Change" initiative was created to help injured action sports athletes and children in need. Since starting in 2008, the Sheckler Foundation has been paying it forward to help numerous individuals and causes. The past eight "Be the Change" winners include:The Port Gamble S'Klallam, Peach's Neet Feet, Ashley Wade Foundation, Hope for Carter, Gamerosity, Andrew Hale's Road to Recovery, Coping Mechanism-Parisite DIY Skatepark and Talk About Curing Autism (TACA).
For additional info on The Sheckler Foundation, follow: Facebook, Instagram, Twitter, LinkedIn and visit: shecklerfoundation.org.
About The Sheckler Foundation:
Founded in 2008, The Sheckler Foundation was created as an avenue for Ryan Sheckler, his family, friends and business associates to give back to the community and industry that they are so grateful for. Fueled by the desire to contribute to the many causes that directly benefit and enrich the lives of children and injured action sports athletes, The Sheckler Foundation will produce fundraising events, passion projects and web-based initiatives to raise capital and awareness. Our ultimate goal is to empower our community to "Be the Change!"
---