Back to News
Fashion Collection Blends the Runway with the Streets
February 15, 2017
"Where fashion meets life" is the tagline of the Katherine Barclay By Hilary Radley Fall 2017 Collection. Canadian women's fashion wholesaler, Katherine Barclay is showing this new collection at the STITCH fashion expo in Las Vegas from Feb. 21st-23rd. The collection comes from a collaboration between Katherine Barclay's creative director Barbara Boosamra and popular designer Hilary Radley. Boosamra created the collection to give women inexpensive but fashionable options for 2017.
When talking about the collection, Katherine Barclay representative Gary Margulies said:
"We strive to have a step up on our competition in quality, price, fit and design. We want to create clothes that really work for women in this moment."
Katherine Barclay focuses on creating fashionable clothing at a price their customers can afford. Margulies described the collection as being composed of all this season's trendy items from the runways of New York, Paris and Milan. As creative director of Katherine Barclay, Boosamra took the season's popular trends and recreated them in high-quality but low-cost pieces that are also functional.
The Katherine Barclay By Hilary Radley Fall 2017 Collection was shown during the last fashion show circuit with appearances at fashion weeks in Chicago, Dallas and Atlanta. At each of the shows it received great praise from buyers and designers alike. As a result, Katherine Barclay will be the guest designer of the market for March's Dallas fashion week.
The Katherine Barclay By Hilary Radley Fall 2017 Collection at a glance:
120 pieces
Focused on tops and dresses
Average wholesale price $60
Aimed at trendy women ages 30-55
Pieces from the collection can be viewed at Katherine Barclay's STITCH booth 7294 at the Mandalay Bay Convention Center.
More information is available at http://www.katherinebarclay.com
Interview and appointment requests with Katherine Barclay representative Gary Margulies are available by contacting [email protected] or by phone at (424) 291-2832.
About Katherine Barclay: Katherine Barclay is one of Canada's leading women's fashion wholesalers. The company provides an affordable upscale collection of knitwear and related separates to women from their thirties to late fifties. Their clothing is available online at a variety of popular clothing sites and at over 700 boutiques and fine retailers throughout North America and Europe.
Watch Video:
Photos: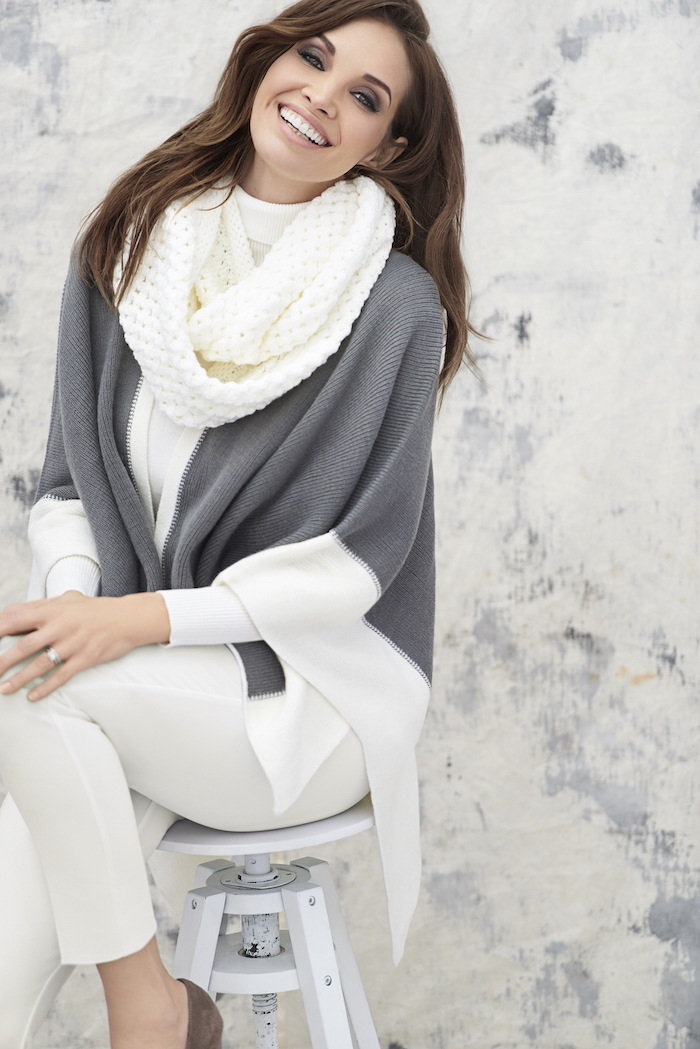 ---