BACK TO NEWS
Mary Jane Runway Makes it's Debut at the Magic Trade Show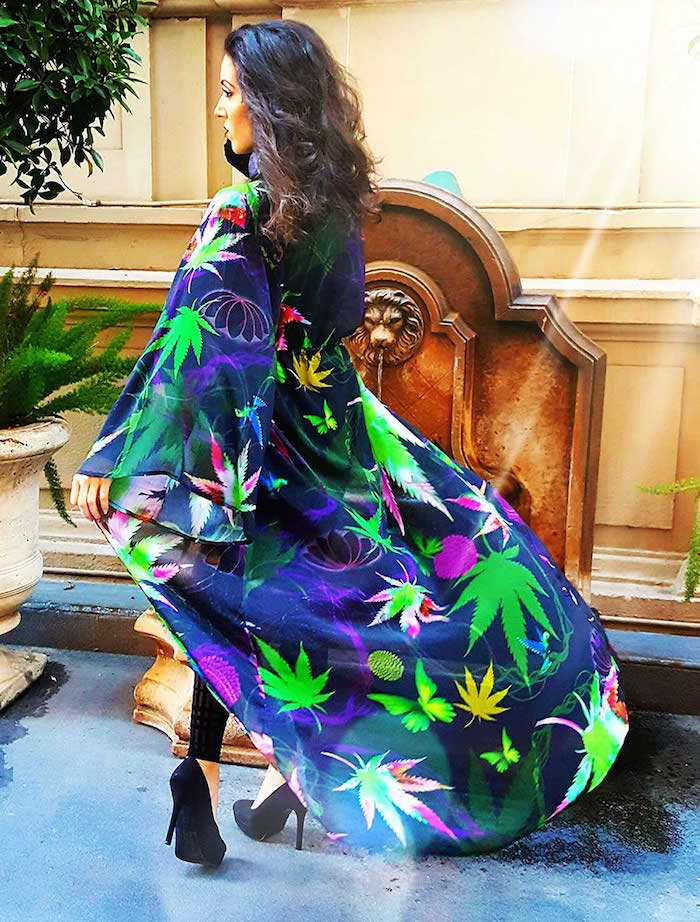 Mary Jane Runway is the first marijuana focused brand to be featured at the MAGIC trade show. They are debuting two collections: Spring 2017 and Fall 2017.
One of the designers, Lisa Goshon, was inspired to create the line after noticing there was a lack of cannabis related clothing on the major runways. She had seen a few pieces and a line or two but no serious brands. Following the legalization of marijuana in several states, she felt it was time cannabis made its way into mainstream fashion from party couture to business casual clothing.
When asked about why she chose marijuana as a theme for the brand and collection, Goshon said:
"Marijuana is not just a green plant. It's not just about feeling good. We use it to treat children with cancer, and so many other great things have come out of it. Unfortunately, that story doesn't get told very often. We want to share that side of marijuana with this line. We want to destigmatize it through fashion. We want to make marijuana beautiful."
The two collections Mary Jane Runway is releasing at MAGIC include interchangeable pieces and they each have very distinct styles. All of the colors in the line are inspired by the various colors of different marijuana strains and many incorporate the marijuana leaf.
Spring Collection at a glance:
15 pieces
Priced between $39 and $159
Focuses on beading, lace and tulle
Babydoll dresses, sheer bodysuits and sheer leggings
Fall Collection at a glance:
15 pieces
Priced between $39 and $159
Focuses on velvet
Athleisure clothing
Both collections can be seen at MAGIC in Las Vegas in Mary Jane Runway's booth 25215 from Feb. 21-23.
More information available at https://www.maryjanerunway.com
Interview and appointment requests with Lisa Goshon are available by contacting joe@geeksmash.com or by phone at (424) 291-2832.
About Mary Jane Runway:
Mary Jane Runway in order to destigmatize marijuana through fashion. Their goal is to make marijuana beautiful and a staple of mainstream clothing. They offer a variety of pieces for purchase on their website ranging in price from $20 to $160.
---