BACK TO NEWS
The Black Hill Project
The Black Hill Project
A retrospective look at the skateboarding mecca of the 70s known as La Costa and the Black Hill.
Where: The Black Hill Project on IndieGoGo
Funding Goal: $50,000 (flexible goal)
Overview:
Back in the 1970s there was a magical location in North San Diego County known as La Costa and the Black Hill. It was the mecca of skateboarding and its evolution, and provided a place to practice, test products, and race. Skateboarders came from all over to be a part of the gatherings of the who's who of skateboarding. Without the Black Hill, none of the attributes, such as the speed, beauty, power and excitement, could have led to the grip the sport has had on millions of skateboarders.
The Black Hill Project
We are going to tell the story of the golden era of skateboarding at La Costa and the Black Hill. A place in time that has had an impact on the future of skateboarding that will never happen again. The so-called "church" where on any Sunday you could see skaters like Bobby Piercy, Tommy Ryan, Henry Hester, Bob Skoldberg, Doug "Pineapple" Saladino, Bruce, Brad, Brian and Robin Logan, Ty Page, Tony Alva, Jay Adams, Stacy Peralta, Denis Shufeldt, Ellen O'Neal, Ellen Berryman, Kim Cespedes, Mike Williams, Lance Smith, and Dave Hackett. The teams from G&S, Bahne, Turner, Logan, Hobie, Tracker, Gullwing, and Santa Cruz. Basically The Who's Who of skateboarding.
"So you had a kind of a full group of you know, a complete snapshot of the whole skateboard industry right there on one street every single weekend." – Henry Hester
"I would no more pass up Sunday at La Costa. There was nothing that could beat it." – Di Dootson
"La Costa really was the place to test and by all means to race." – Tommy Ryan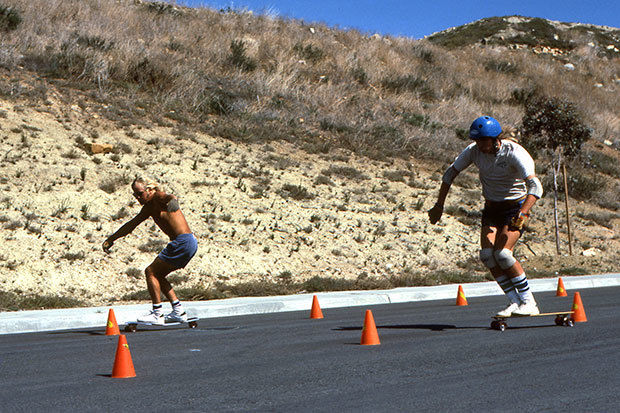 WHY HELP?
Your support goes beyond the downloads, t-shirts, or any of the cool perks we offer. We are asking you to help fund this film to tell the story of the people, teams, companies and experiences that made La Costa the skateboarding mecca it was during the 1970s.
Not only an opportunity to tell the story concisely but also to make a connection with the public that will help bond a lasting relationship with viewers everywhere. The principal funding group for a project such as this will have its name in the forefront of this project and others to follow.
The marketing prospects for already established products as well as new ones are vast, due to the number of viewers who can be reached via the big screen, as well the TV screen at home.
Together, we're not just creating a movie, we're propelling history. Making it exciting to watch is COOL, FRESH, RAD, AWESOME, …FUN, ah oh, there's that three-letter word again. Everybody loves to have fun and be associated with something historic. Join us in this campaign, and you will also be supporting the most critical phase of this film: taking it to completion so it can be seen by the world.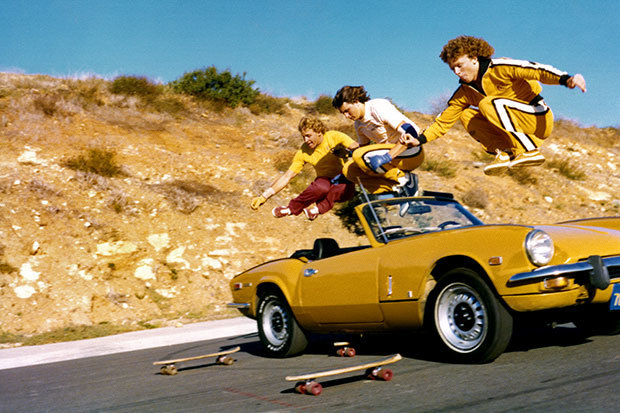 WHERE WE ARE TODAY
Using our own funds and with the generosity of others, we have completed interviews of all the characters that made La Costa and the Black Hill the place to be during the 70s. The list reads as such: Art Brewer, Beau Brown, Bill Bahne, Bob Skoldberg, Brad Logan, Brian Logan, Bruce Logan, Brian Beardsley, Chris Carmichael, Chris Yandell, Chuy Madrigal, Cliff Coleman, Curtis Hesselgrave, Dale Smith, Dave Dash, Dave Dominy, David Hackett, Denis Shufeldt, Dennis Martinez, Di Dootson, Don Bostick, Doug Saladino, Eddie Katz, Frank Nasworthy, Gregg Weaver, Henry Hester, James O'Mahoney, Jamie Hart, Jim Goodrich, John Hughes, Kim Cespedes, Lance Smith, Larry Balma, Laura Thornhill, Mark Bowden, Marty Schaub, Mike Williams, Pete Tholl, Peter Camann, Robin Logan, Steve Cathey, Steve Schisler, Steve Sherman, Tiger Williams, Tim Bee, Tommy Ryan, Tony Alva, Tony Jetton, and Ty Page. With only a couple of shoots to go, THE BLACK HILL PROJECT is "in the can" and ready for the edit! But having spent thousands from our own pockets, we're tapped out. We need your help to get through this next phase.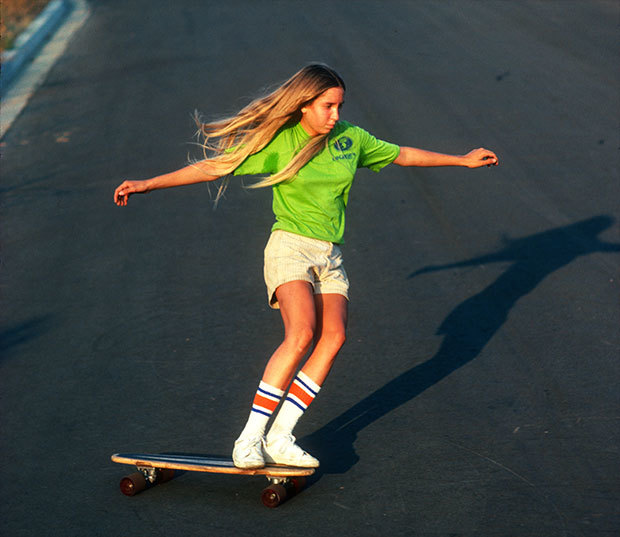 HOW WILL $50,000 MAKE A DIFFERENCE?
$50,000 will finance our final shoots, help us acquire footage and music, and allow us to bring on a seasoned editor who can help assemble the most amazing story possible. With your support, we'll have a fine cut of the film by early summer (in other words, the story editing will be done). With a fine cut we'll be able to submit THE BLACK HILL PROJECT to broadcasters, like PBS, and film festivals, like Sundance. Once a broadcaster or major film festival is attached, we should be able to raise the finishing funds to complete the film and share it with audiences around the world.
OUR LONG-TERM GOALS
Screen the film at film festivals, on television, in community screenings and theaters.
MEET THE TEAM
Denis Shufeldt: Director/Producer
THE BLACK HILL PROJECT is directed and produced by Denis Shufeldt. Raised in San Diego, California, self-taught skateboarder who made his own skateboards in the 1950s. Denis surfed the Southern California Coast and rode for Gordon & Smith Fibreflex Team in 1964-65, and was a Finalist in the National Skateboard Championships in Anaheim California. Denis taught Hatha Yoga from 1971 to 1974. He worked in the surfboard and skateboard industry throughout the 1970s. Denis was a color commentator for many televised events, including Wide World of Sports and CBS Sports Spectacular. While living in the North County of San Diego, he skated for Bahne Skateboards and was instrumental in training many future skateboarding stars.
Stan Strocher: Producer/Cinematographer
Producer and Director of Cinematography Stan Strocher is an award-winning Art Director and Graphic Designer. Stan is a native Californian who, while growing up in Northern California in the early 1970s, was first introduced to skateboarding. Stan found his passion through the pages of Skateboarder Magazine. His heroes were the same people he would come to know personally through this project. Stan skated as an amateur during the heyday of skateboarding's resurgence. He went on to work with Bill and Bob Bahne to bring Bahne Skateboards back to skaters who first rode a Bahne. Stan was an actor in Lords of Dogtown and was a historian for the film. His design portfolio can be seen at: stanstrocher.com.
HOW TO DONATE
When you support THE BLACK HILL PROJECT, you can choose to receive one of our AWESOME PERKS! For this campaign to be successful, we hope to raise $50,000 by March 31. We're confident that with your support and your help in spreading the word, we will get there!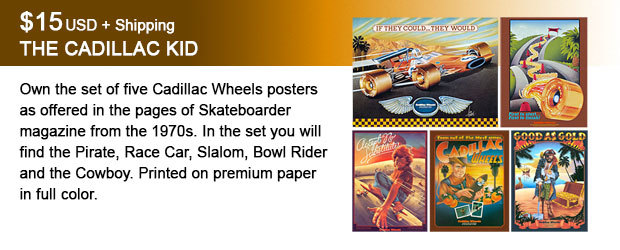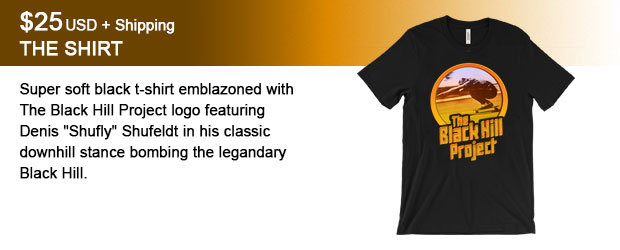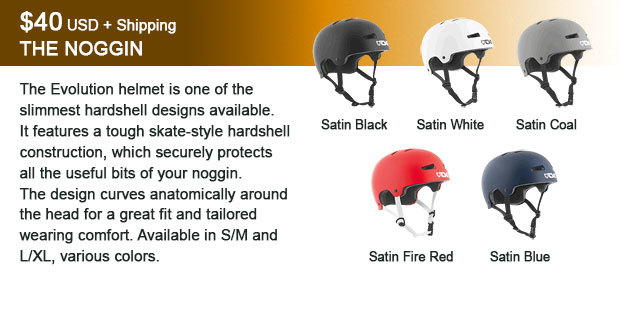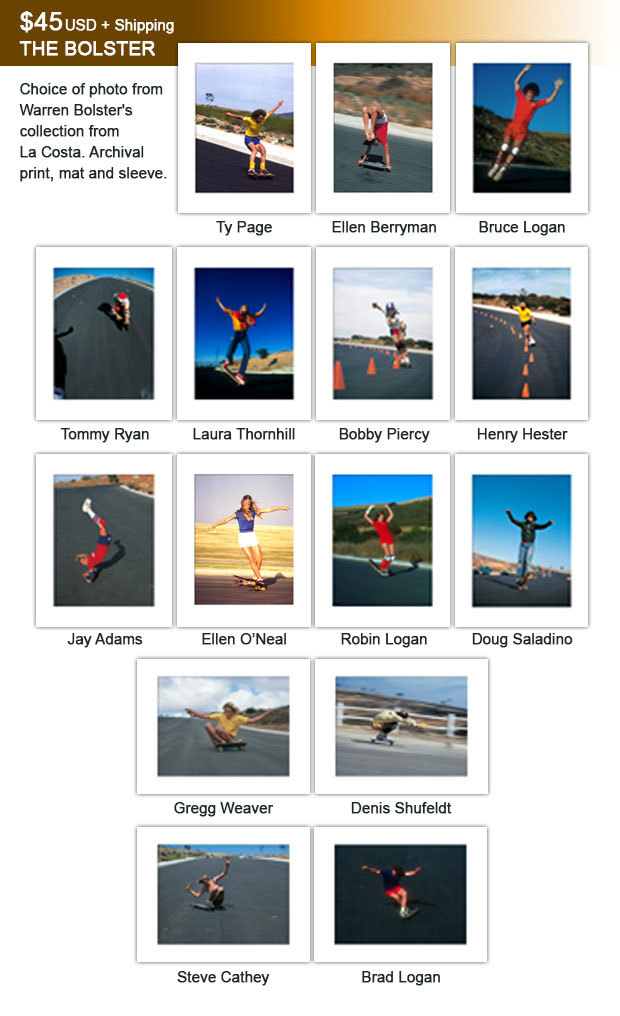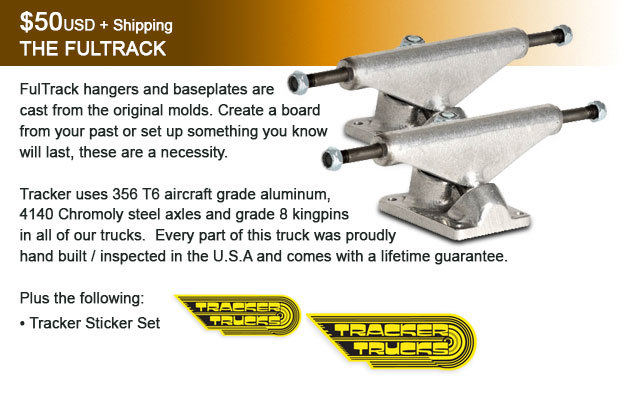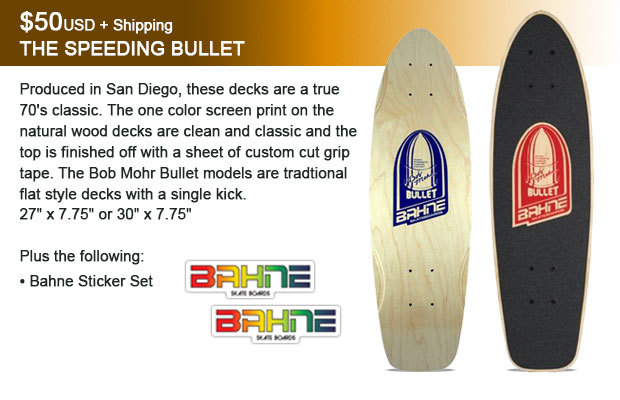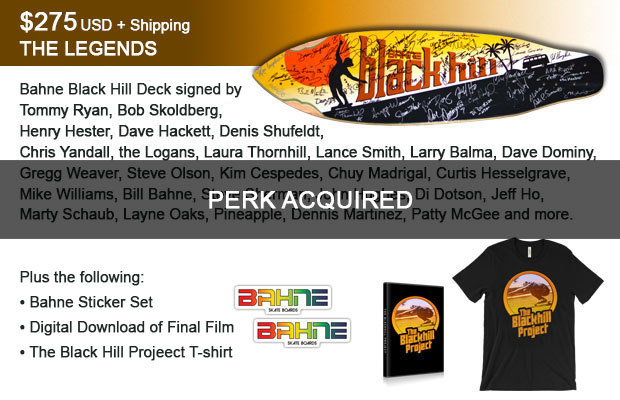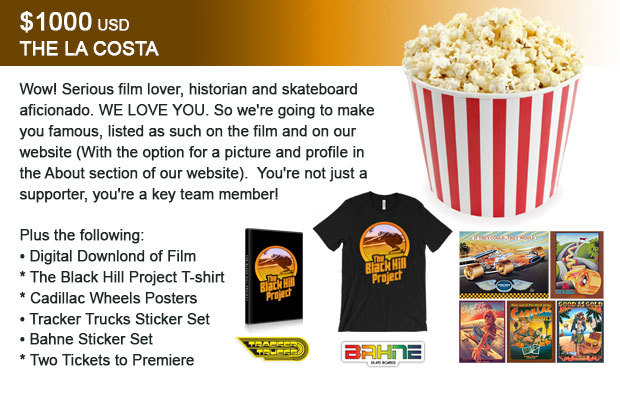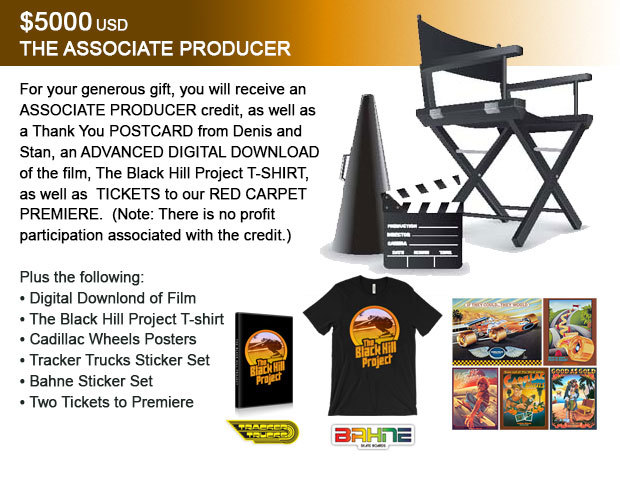 LOW-RISK: During the past eight years, Denis and Stan have captured the stories and memories of the collection of people who attended the gatherings on the Black Hill. The filming is nearly done—and we've already shouldered most of the risk. With years of shared experience, we're familiar with the challenges that come with making a film. Between our shared skills and professional associates, we are ready to take THE BLACK HILL PROJECT to the finish line!
OTHER WAYS YOU CAN HELP
If you're not able to make a financial contribution, there are other important ways you can help. Here's how you can help build awareness about THE BLACK HILL PROJECT:
a) send this Indiegogo link to your friends and colleagues
b) join our Facebook page
c) sign up for our mailing list on our website and receive periodic updates
d) follow us on Twitter and Instagram — retweet, repost and share, share, share!
e) talk about the project to everyone you know!
Through this awesome film, we're stoked to tell the story of the most amazing, influential and life-changing place in skateboarding history. We hope you'll join us as we move forward towards the finish line. We still have a way to go, but with your support, the end is in clear view. Together we will make it real.
Thank you and ride on,
THE BLACK HILL PROJECT Team
Denis and Stan
---