Back to News
RECAP: Oakley's Town Hall
February 22, 2017
With great change can come great opportunities, and opportunity is exactly what Oakley and its employees are now presented with following the tail winds of tremendous change for the company. As a signal of focusing on the future and the way forward for Oakley, the company's senior management called a town hall meeting at headquarters in Foothill Ranch, Calif. to share the company's business plan and go-forward plan.
Oakley's corporate team assembled in their amphitheater to hear from key members of their executive team including: Kelli Tosti - VP of Manufacturing & Operations, Derek Baker – VP of Product Strategic Planning, Gwen van Lingen - VP Global Marketing, Ryan Saylor – VP of Advanced Product Development, Warren Modlin - VP, Global Optics Sun/Rx, Peter Yee – VP of Design, and Brian Takumi - VP, Product Creative Catalyst.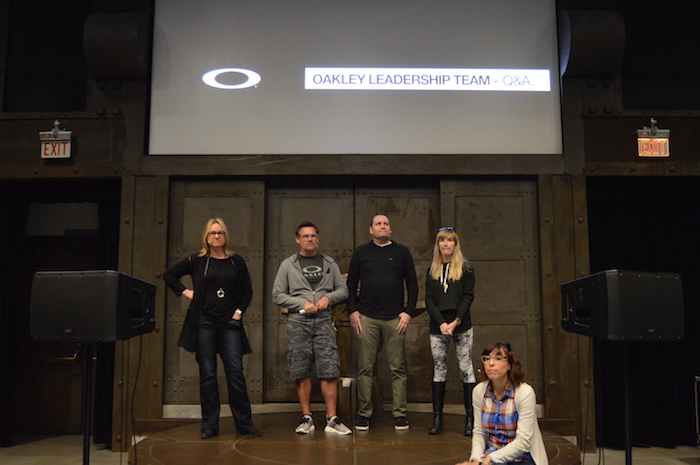 The meeting kicked off with a heartfelt message from Luxottica leadership encouraging the Oakley team to continue to promote and preserve Oakley's unique culture and dedication to creating innovative product.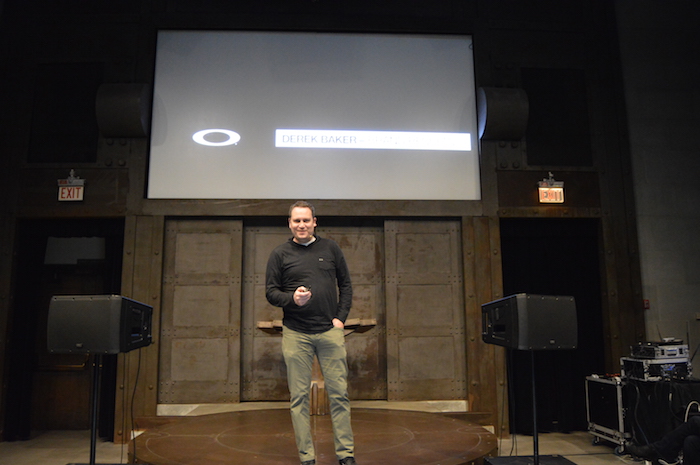 Derek Baker, VP of Product Strategic Planning, reported that Oakley is doing well globally and most significantly he emphasized the importance of everyone working to build bridges, connectivity, and communicate in a meaningful way with Oakley team members across the globe.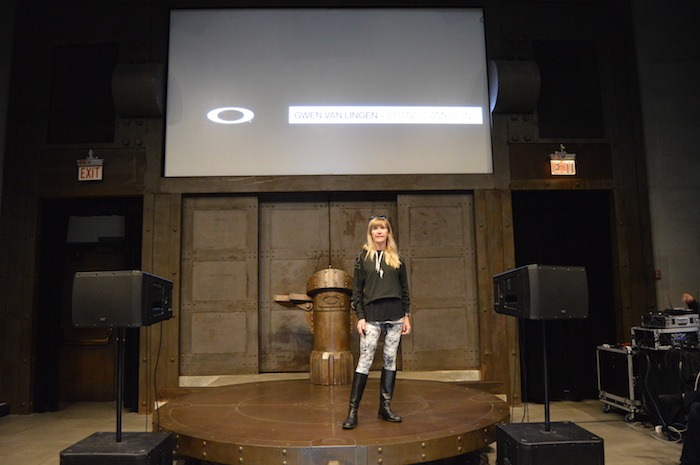 Gwen Van Lingen, VP of Global Marketing, took the stage to rally everyone around the company's market position and strategy. She emphasized the work they're doing to define Oakley's 'North Star' to support a long-term strategy that will transcend across teams and departments. Part of that strategy is expanding their target audience, taking their reach from 81 million to 419 million, and focusing on fewer sports in order to go deeper into them. She also gave a sneak preview into their upcoming campaign focus: One Obsession and #ANewHashTagThatsStillSecret.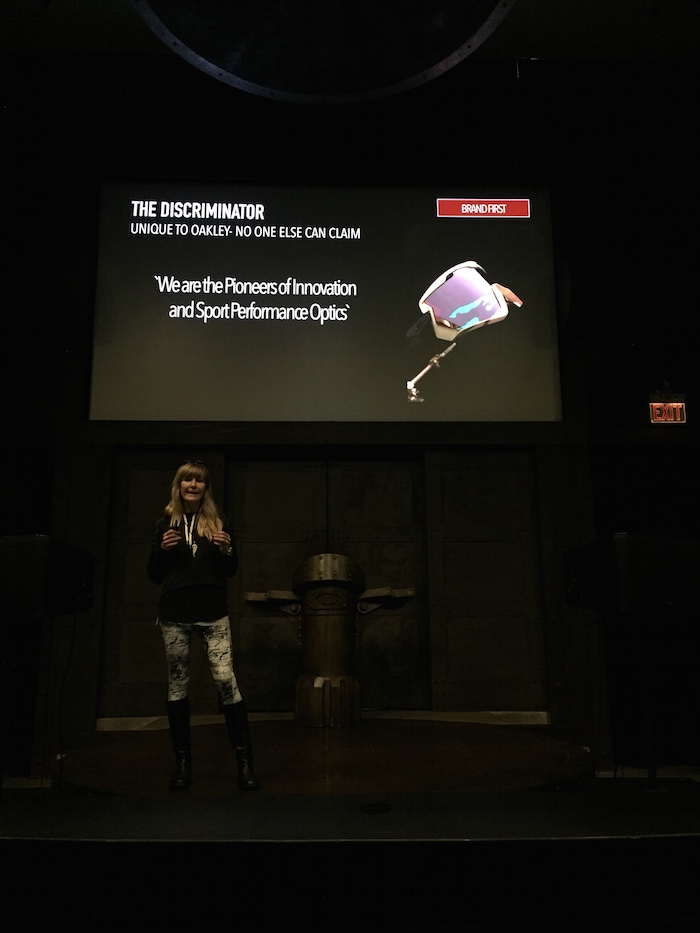 Gwen touching on Oakley's marketing objectives and vision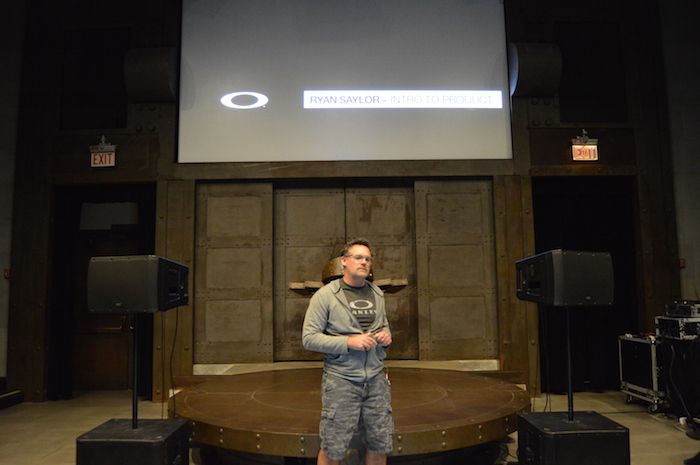 Next to take the stage was Ryan Saylor, VP of Advanced Product Development. He emphasized 2017 / 2018 will be fully loaded with product however fewer, with better told stories, and a centralized creative vision.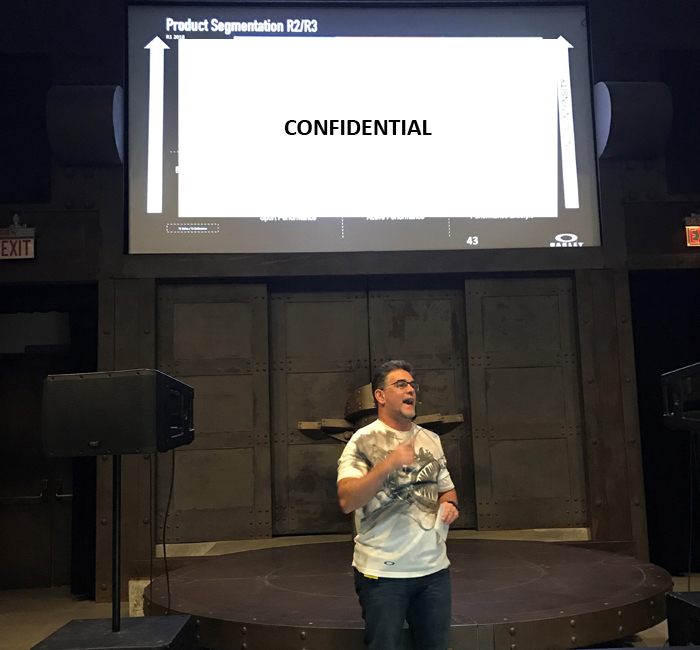 Following Ryan, Warren Modlin - VP, Global Optics Sun/Rx, Peter Yee – VP of Design, and Brian Takumi - VP, Product Creative Catalyst went more into detail on the types of products planned for the upcoming years.
Spoiler Alert!! This is the point where we have to pull the needle off the record and share only the fact that Oakley's dedication to product innovation is going to hit the market in 2018 in a way that will demonstrate the company's culture and dedication to its mission are firmly intact.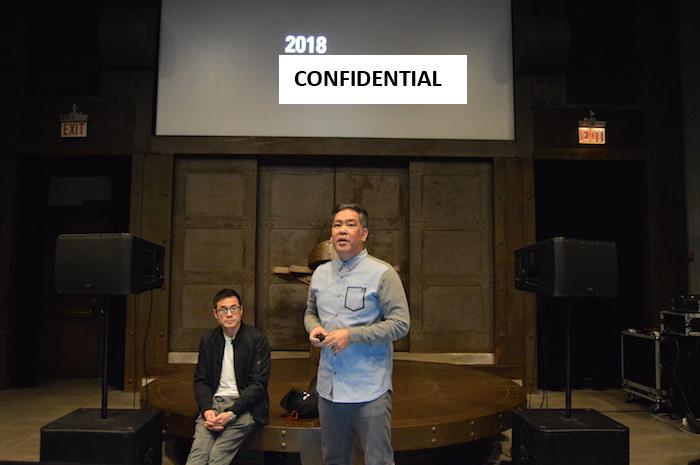 And as if everyone wasn't thoroughly pumped up and excited to be a part of the Oakley family at this point, the presentation then turned into a lunch time party with multiple food trucks and kegs of beer in true Oakley fashion.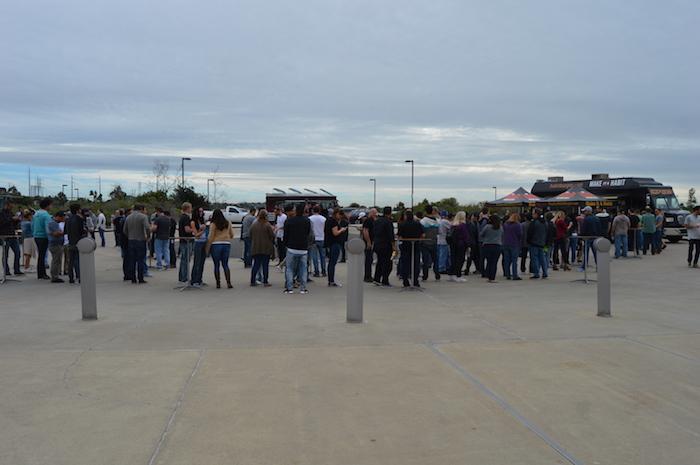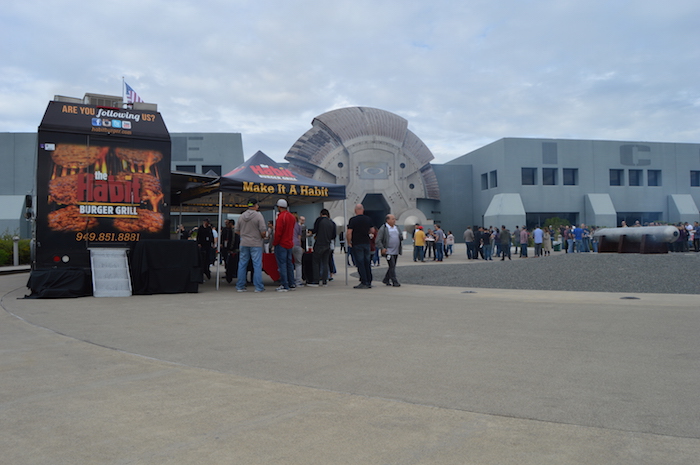 Interested in opportunities at Oakley? Take a look at their open positions- HERE
---