Back to News
Craghoppers Introduces New Men's Urban Travel Apparel for Winter 2017
February 23, 2017
Jump into the Craghoppers' world, where apparel helps the craziest adventurer feel safe and comfortable; where the jokes, games and spontaneity live. Craghoppers is pleased to announce the new Men's Urban Travel collection, featuring more wool, colors and technologies needed to enable more enjoyment of every adventure with less worry.
Each product in the Winter '17 collection has a unique and timeless appearance, but behind the seams are futuristic technologies for safety, comfort and warmth, including AquaDry membranes to withstand rain and ThermoElite insulating technology for a light, highly compressible, quick-drying and efficient product.
"We are thrilled to announce this great collection for Winter 17," said Lindsey Hayes, CEO of Craghoppers North America. "We've put a modern twist on classic, stylish pieces and reinforced them with substantial technologies, making this a great line for the urban traveler in all of us."
Fall 2017 Men's Urban Travel Apparel Highlights:
Anders Jacket
The Anders Jacket is sleek in style and dependable in function. A knock out combination of wool-rich outer and ThermoAir+ Insulation makes this one of the best go-to jackets for winter. A tailored fit with a detailed touch of ribbed inner cuffs and hot pockets for all-weather warmth make this a favorite. The security of 11 pockets, with one being RFID protected, provides a place for everything.
Features
• Enhanced insulating rating for cold climates
• AquaDry membrane
• Wool-rich upper and cotton twill lower outer
• Brushed cotton lining with hollow fibre fill
• Waist adjusters
• 11 pockets
• 34" length
Weight: 1895g
Fit: Tailored ???
MSRP $350
Axel Jacket
The Axel Jacket is the ideal fusion of contemporary design and protective qualities. The stylish yet simple shell is backed with AquaDry Membrane protection, to maintain warmth and dryness. Beneath the surface is a ThermoAir+ insulation to retain heat, resulting in a comfortable, warm jacket.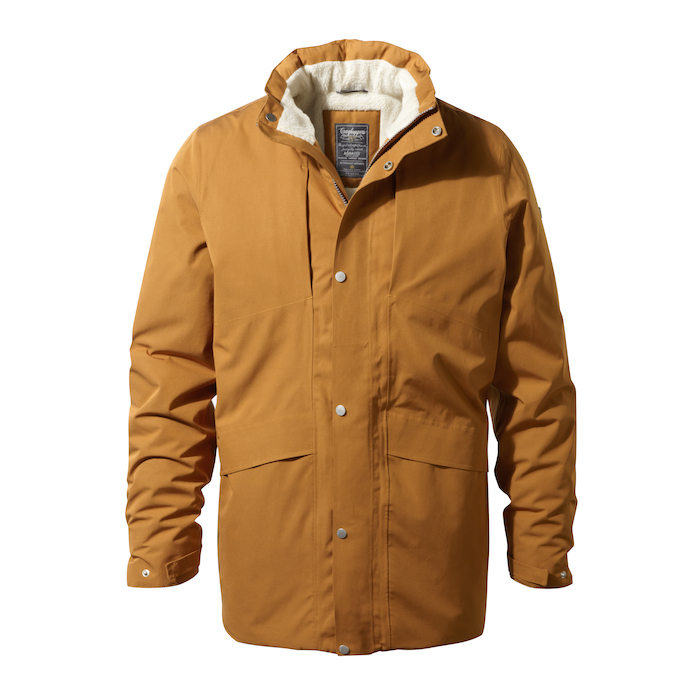 Features
• Enhanced cold weather performance rating
• AquaDry Membrane
• ThermoAir+ insulation
• Fleece inner collar
• Concealed hood inside collar
• 10 pockets
Weight: 1310g
Fit: Tailored
MSRP: $275
365 5 in 1 Jacket
The 365 5 in 1 jacket has a full slate of features combined into one jacket. A sleek look belies the technology hidden within. The exterior is a waterproof, breathable AquaDry membrane shell with a removable and convertible CompressLite puffy jacket. The 5 in 1 style provides options to wear the exterior shell alone, the CompressLite jacket, a converted CompressLite vest, the exterior and CompressLite vest combined, or the entire coat put together.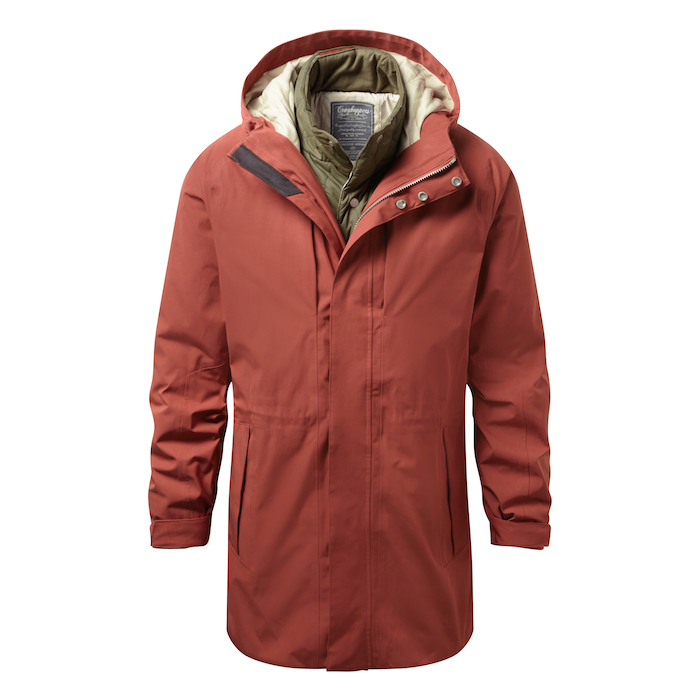 Features
• Effective cold weather insulating rating
• AquaDry membrane with DWR finish
• Removable inner CompressLite with removable sleeves
• Outer draw cord waist adjuster to back
• Grown-on hood
• 9 Pockets
• 34.5" Length
Weight: 1705g
Fit: Tailored
MSRP: $300
Casper Bomber Jacket
Stay warm and current with the fashion trends in this classic Casper Bomber Jacket, coordinating perfectly with both urban and outdoor wardrobes. The Casper incorporates an AquaDry waterproof and breathable membrane with ThermoAIR+ insulation for warm, dry performance with a wool-rich outer for a wonderfully luxurious feel.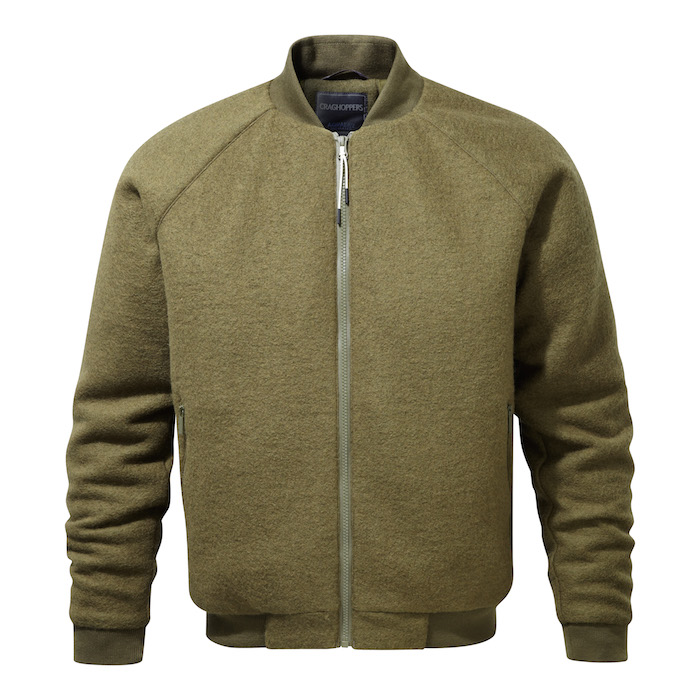 Features
• Enhanced insulating rating for cold climates
• Wool-rich outer
• AquaDry membrane drop liner
• Brushed cotton lining
• Ribbed hem and cuffs
• 5 pockets
Weight: 1135g
Fit: Tailored
MSRP: $200
Dofri Shirt
What is not to love about the new Dofri Shirt? This heavier, wool-rich oxford style is perfect for chopping wood, hanging out after a day of skiing, or hitting the trail on a perfect fall day. A twist on a classic look creates a durable and warm shirt that can easily take the place of a jacket on a cooler fall day. Two chest pockets and one additional hidden zippered pocket offer added security.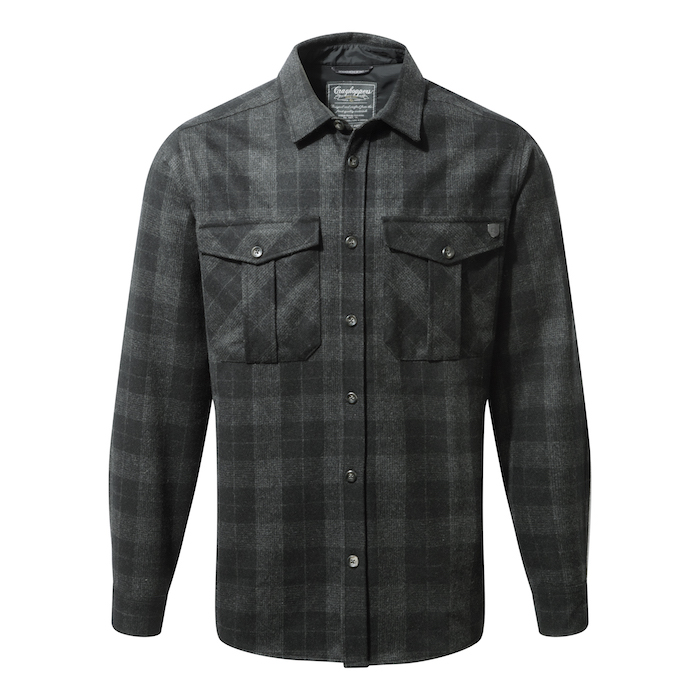 Features
• Lightweight insulating rating
• Wool-rich • Polyester lining shoulders and neck
• 30.5" Length
Weight: 730g
Fit: Relaxed
MSRP: $100
Noa Waffle Knit Jumper
The Noa Waffle Knit Sweater is an exceptional addition to the collection. Made of 80% soft lambs wool, it naturally regulates temperature and offers antibacterial benefits in a relaxed and comfortable fit. This sweater also has a subtle knit detail, giving it added dimension.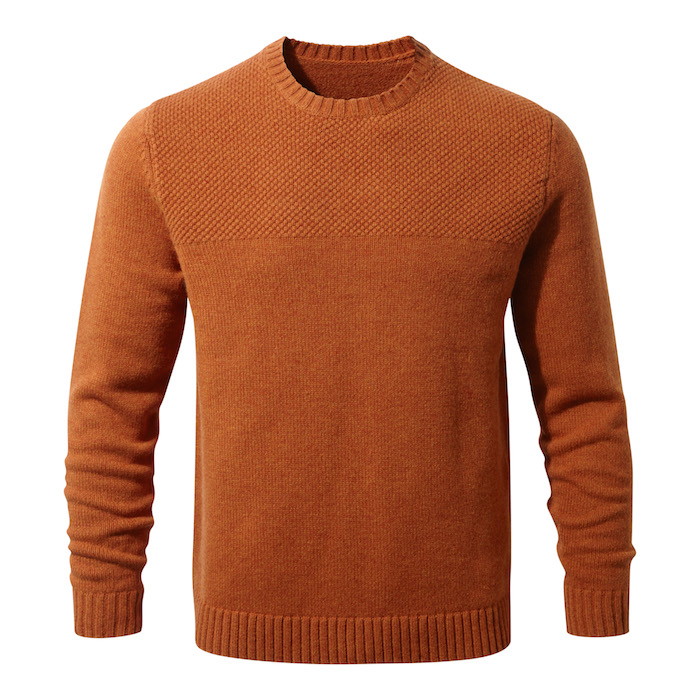 Features ???????
• Midweight insulating rating
• 5 Gauge knitted lambs wool and polyamide blend
• Ribbed hem and cuffs
• Crew neck
• 25.5" Length
Weight: 500g
Fit: Relaxed
MSRP: $120
Wetherby Cord Pants
Keeping up with the theme of urban travel, the Wetherby pants are the perfect addition to any outdoor wardrobe. Offering a stylish corduroy design, the active fit ensures liberated movement, with the hidden security of a zippered pocket, keeping essentials safe.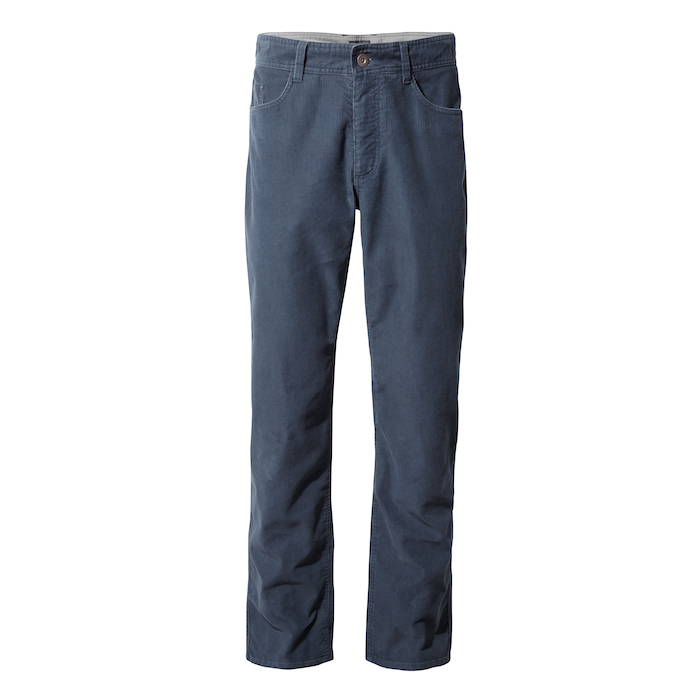 Features
• Cotton polyester corduroy with cotton twill trim
• Fixed waist
• 6 pockets, including one hidden zipped
Weight: 570g
Fit: Adventure
MSRP: $65
About Craghoppers
Created more than 40 years ago in the United Kingdom and tested by some of the world's toughest hikers, climbers and outdoor enthusiasts, today Craghoppers is part of the family owned Regatta Group with 20,000 stores in 30 countries.
The United States Craghoppers launch includes premium, performance products for hiking, climbing, camping and all kinds of recreational travel. Brand lines include Outdoor originals, Pro Lite, Summer Collections, and NosiLife, the world's most extensive line of insect-repellent clothing.
---